I'm a Labour member, a Momentum member, and a lifelong socialist who joined, like so many, because the election of Jeremy Corbyn as leader filled me with hope.
I'm a rabble-rousing, placard-waving leftist, but these days, you're likely to find me on the doorstep, Labour sticker affixed to my suede jacket, talking to voters. I'd like to encourage other members new to the party, particularly my fellow socialists inspired by Jeremy, to join me.
I used to discount electoral politics in favour of the mass demonstration, the occupation, the strike. But while these are crucial, so are the elected socialists who come to power by the ballot box, representing and carried by huge movements for justice. To discount electoral politics entirely is to be a merely cultural socialist, yearning for purity.
And electoral politics means winning elections, including the one rapidly approaching in May. I knock doors to keep Plymouth City Council led by the Labour Party. To do this is firmly in line with Jeremy's strong campaign against Tory austerity; if Plymouth's Tories win this close contest, they will demolish the working standards for Council employees, sack hundreds of workers, and implement Osborne's brutal cuts and the horrifying Housing Bill upon our poorest, with vicious savagery.
Many people new to doorstep work worry that we're like travelling salespeople, pressured to make the hard sell.  That's not what canvassing is about. We canvass to identify our voters and to get them out to the polls or voting by post. Across the country, Labour voters are less likely to turn out to vote than others, so we're not necessarily at the door to change minds, although it happens; we're there to find and connect with our voters, to support, to mobilise.
We don't parrot speeches at people who open the door. In Plymouth, we're out with councillors and candidates, asking voters if there are local issues that we can help with.  Last Sunday, I canvassed with Plymouth Southway councillor Jonny Morris; he spent most of his time talking to people with serious concerns, going from house to house as people asked to speak with him. That responsiveness – that willingness to listen, to explain, to answer questions, to fight to get a constituent's needs met – is at the core of doorstep work.
The concerns of local voters – anything from dog mess to Trident to substandard housing – are intimately connected with Tory austerity. With our passion, we new Labour members have a unique opportunity on the doorstep to link local issues with the national and global policies that inspire us. And we, in turn, have a priceless chance to get to know the communities that we hope will make Jeremy prime minister in 2020, street by street, door by door.
In Plymouth, as in many other places, our Momentum group is vibrant and strong, and I hope to see everyone who is able on the doors and phones, speaking to voters. I passionately believe in Momentum's mission to reform the Labour Party, and I believe that this election gives us our chance. In my first time canvassing, I and other new members knocked doors alongside Tudor Evans, the leader of Plymouth City Council, and many other experienced Labour activists. In our shared work, we get to know each other; many a fruitful dialogue might start as a chat between two rain-soaked volunteers drinking tea before heading out for another round. Political activity shapes us; by working to win this election, we new members can help shape our party.
And, too, the party will help shape those new to it.  There are vast numbers of potential Labour supporters who will never be reached on the doorstep, and energised by Jeremy's social media led victory, Momentum and all new members bring innovative approaches to the table.  Combined with the experience and data brought by longtime Labour activists, our online reach could do more than fill petitions – it could bring new voters to the polls, convert opponents, and make the difference in close elections nationwide. The media were shocked at Jeremy's victory. Let's defy them by getting to work delivering a Labour victory this May.
More from LabourList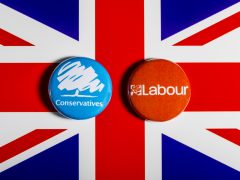 Columnist
If you listen to some commentators, you'd think Labour are now destined to be the largest party in…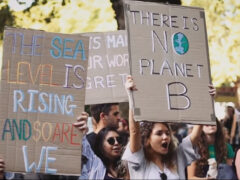 Comment
If the past two years have taught us anything, it is that there is still a lot of…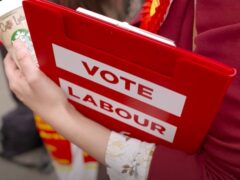 News
Aspiring Labour MPs can now apply for selection in all remaining seats without prospective parliamentary candidates, with the…