In last summer's budget speech, George Osborne set out his long-term vision of building a "higher-wage, lower tax, lower welfare economy" in the UK, promising to give Britain "a pay-rise" while also announcing major cuts to welfare spending. So what will that mean for UK cities?
Cities Outlook 2016, published this week by the Centre for Cities, reveals how the Chancellor's vision is currently playing out in cities across the country – offering some promising signs for the Government, but also highlighting significant challenges ahead if it is to succeed in boosting wages and reducing welfare spending over the next four years.
So while economic recovery created 1.3 million more jobs between 2010-14 (1 million in UK cities), average urban wages dropped by 5 per cent in that period, equivalent to a decrease of £1,300 per worker in real terms. This has resulted in a squeeze for many households, compounded by the geography of jobs growth – with London alone accounting for 43 per cent of all jobs growth between 2010-2014.
Indeed, the report shows that nearly all the UK cities with "high-wage, low-welfare" economies are located in the South East, while most low-wage cities can be found in the North and Midlands. While individual places such as Manchester, Leeds and York continue to show improvements, this highlights once again the economic differences that exist within the country.
The Government has taken welcome steps to address this issue through initiatives like the Northern Powerhouse – focusing on infrastructure, trade and innovation – and by devolving more powers to Labour run cities like Manchester, Liverpool and Sheffield. However, Cities Outlook shows that the top priority in addressing the North/South divide should be education, education, education – and in particular, improving skills-gaps and educational attainment in Northern cities.
Cities with higher than average wages generally have more highly qualified people living in them, as well as better educational attainment rates. Around half of working-age people in cities with higher wages such as Reading, Edinburgh and Brighton have a degree, compared to around one in five in low wage cities such as Hull or Sunderland. Moreover, cities with a large number of skilled residents are able to attract more of the knowledge-intensive businesses and jobs that offer the best prospects of boosting wages and growth, and therefore also have less requirement for welfare.
This means cities need a mix of policies to become high wage, low welfare places. But while the new 'National Living Wage' will increase salaries in struggling cities, neither this policy, nor welfare cuts, will on their own address the underlying reasons why wages are lower and welfare is higher in these cities in the first place.
If the Government is to boost wages and reduce the need for welfare, policies to improve skills and educational attainment are vital. Giving cities more control over skills and welfare budgets should be part of that package. As things stand, spending on employment and skills programmes and benefit spending aren't connected, meaning there are few incentives for local leaders to invest in an employment and skills programme that reduces welfare spend, as they do not get to keep the savings made in the latter – thus hindering the goal of getting people back into work.
Bridging the economic gap between Northern and Southern cities will be a long-term project, and it's vital the foundations for closing the gap are laid now.  For the Labour Party, the focus should be on developing policies aimed at boosting skills and education, especially in cities with weaker economies.
It also provides an opportunity for Labour to push the Government to not only deliver on the devolution announcements made to date – many of which will empower Labour city leaders – but also to make the case for devolution to go much further in the years to come, equipping cities across the country with the powers they need to fulfil their economic potential.
Alexandra Jones is Chief Executive of Centre for Cities
More from LabourList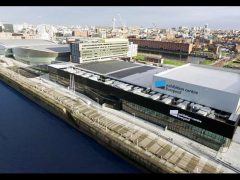 Uncategorized
Help us help you at conference Labour conference is just around the corner, and the LabourList team are…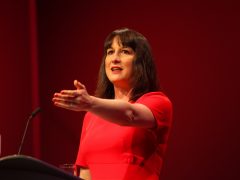 Comment
On August 25th, Colne Valley Constituency Labour Party agreed to send the following motion forward to national conference:…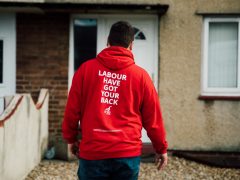 Comment
At a time when technology is transforming every aspect of our lives, politics turns out to be no…