Yesterday myself and hundreds of other young members received an email asking us to pay £40 for a ticket to Young Labour conference on the other side of the country in Scarborough. That £40 doesn't even include accommodation or travel, and there is no bursary or offer of financial support for those who can't afford either.
For many young members, this conference is more expensive than they can afford. As a youth movement, we should never again find ourselves in a situation where young people are priced out of Young Labour and democracy.
Young Labour will never be democratic whilst this is the case and working class young members we aim to represent will never be able to remain active in our party.
Therefore if elected as NEC Youth Rep, I pledge to introduce a 'National Young Labour Hardship Fund', supported by our trade unions, to ensure no Young Labour event is ever out of reach from those who do not have the means to pay.
I have created a hardship fund for Merseyside Young Labour after working with trade unions and putting on fundraisers such as a foodbank appeal and even producing a play raising thousands for our fund supporting many of our young members.
With Merseyside Young Labour, I also staged a production of 'The Ragged Trousered Philanthropists' – we didn't want young members to be priced out of seeing it so we made tickets 'pay what you can afford'. This gave hundreds access to see the play on stage rather than us pricing members out of Labour events.
If elected NEC Youth Rep I will ensure all Labour Party events are priced at a 'pay what you can afford' rate for unwaged young members under the age of 27.
Young members give a lot to the Labour Party and the Labour Party must give something back by supporting young members on low incomes or from working class families. As NEC Youth Rep, I will push for this at the highest level.
Accessibility does not stop with events. For too long, Young Labour has talked about the implementation of 'One Member One Vote' (OMOV) for committee elections. The time for talking is over and I want to ensure OMOV is implemented as soon as possible. It is absolutely vital for accessibility within our party that every Young Labour member, not just those who can afford or are able to attend Conference, gets a chance to vote for who they want to represent them on the NEC and Young Labour committee.
We can't just allow 300 members who can afford an expensive trip to Scarborough decide who should represent every Young Labour member for the next two years. This does not reflect the views of low income members of our party and those who are unable attend due to disability.
Low income members like myself are disadvantaged in society, politics and in our party. Those who can afford to attend big dinners, campaigning events and conferences are the members who will get the most out of Young Labour. If elected I want to introduce an accessibility portfolio for a national committee member to ensure these pledges are kept and implemented across the party and ensure we are always looking at ways to make young Labour more accessible to working class members.
Those who struggle to get by, like myself, are constantly made to feel like it is their fault and that they have no place in politics. Until we have a Young Labour that puts accessibility centre stage, we will never create the youth movement that will include everyone.
I want to change that. We will not build a youth movement that can harness the energy and enthusiasm of the thousands of new members who have joined if they cannot even afford to get through the door in the first place.  
My pledge to you, if elected as NEC Rep, is that accessibility will be at the heart of everything I do. Introduction of a hardship fund, an accessibility officer, pay what you can afford and OMOV will just be the beginning. I know the potential Young Labour has, but until every member has an equal opportunity to get involved, we will never reach it. Young Labour members deserve better.
Jasmin Beckett is a student from Liverpool who is running to be Labour's NEC Youth Rep at the Party's Youth Conference in February.
More from LabourList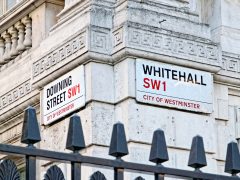 Comment
New governments need to make a splash, to make changes, to make their mark. The first 100 days…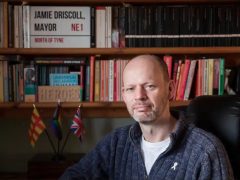 News
The Labour mayor for the North of Tyne region Jamie Driscoll has been blocked by the party from…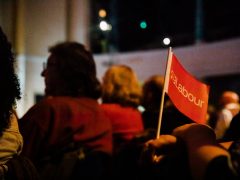 News
Labour Party membership has fallen by almost 170,000 since 2018 and by approximately 19,000 since last summer, despite…