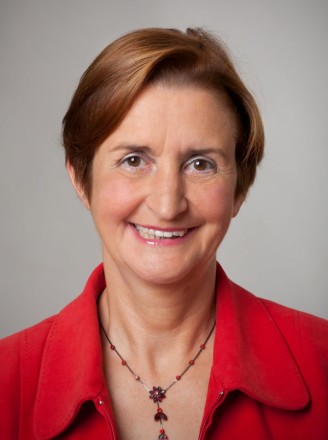 This May will be our first big electoral test since last year's defeat at the general election. In polls across England, Wales and Scotland we have our first chance to show that we have learned the lessons of that defeat and to inspire voters across the country that Labour is a credible alternative to the Tories.
In Wales we have a unique opportunity to do this. With Labour in government we have a record to be proud of.
Against a backdrop of swingeing Conservative cuts, First Minister Carwyn Jones AM and his team have shown the difference that a Labour government makes; protecting the social care budget when it's been slashed in England, working in partnership with trade unions, not provoking junior doctors to strike, and investing in our young people, in sharp contrast to the Tories in Westminster.
We know that giving our young people the education and training that they need is the way to guarantee future prosperity. We know that to succeed in the "global race" – which George Osborne has mysteriously stopped talking about – our young people need the high-level skills to pioneer new technologies and found the businesses of tomorrow.
But young people are less likely to vote, and definitely less likely to vote Conservative, and as a consequence they have seen their opportunities and life chances actively undermined by the UK Government's cuts agenda. This is bad for our young people, but it's bad for our economy too.
The Tories' recent decision to scrap student maintenance grants in England is evidence enough of this. Never mind that this will likely deter some of our most able students from going to the university of their choice. Never mind that crippling levels of personal debt – that will never be paid back in full – are bad for our economy in the long-run.
Helping young people to access higher education is simply not a priority for the Conservatives.
Their decision to treble tuition fees to £9,000 already means that the gap between rich and poor teenagers in England who go on to a top university is widening. From next year those fees will rise again.
It is a tragedy that students from the poorest backgrounds are being let down. But it is also a political choice.
In Wales we have taken different decisions because we believe that unlocking the potential of every young person is a priority, whether they want to access an apprenticeship or training, get a job, or go to university.
That's why the Welsh Labour Government will not be scrapping student maintenance grants for Welsh students. It's why when the Tory-Lib Dem coalition hiked student tuition fees to £9,000 in England, we pegged them at the existing level of some £3,500 with Welsh Government paying the difference, which means that Welsh students leave university with an average of £22,000 less debt than their English peers. And it's why we decided to keep the Educational Maintenance Allowance for the poorest students in further education when the Tories axed it in England.
The Welsh Government also invests heavily in employment and training opportunities. Jobs Growth Wales, a daughter scheme to Labour's UK-wide Future Jobs Fund, has helped some 15,000 young people into good quality jobs since 2012, making it one of the most successful youth employment schemes in Europe. The Young Entrepreneurs Bursary supports start-up ideas from young people and some 400 have gone on to set up their own businesses.
But the UK Government is treating young workers with contempt. Just recently posters have gone up on bus stops and train stations heralding the arrival of the so-called 'national living wage'. But of course this rebranded minimum wage won't apply to under-25s across the UK, even if they work the same hours in the same jobs as older colleagues.
This mean-spirited decision comes despite the fact that young people have seen their wages fall faster than any other age group since 2010.
Wales has not been insulated from the effects of austerity. The IFS estimates that tax and benefit changes between 2010 and 2015 have left the average Welsh household £560 a year worse off.
But our Welsh Labour Government has used its powers to protect young people from the worst of the Tories' cuts and guaranteed investment in jobs, skills and education.
If the Conservatives win May's Assembly election, young people in Wales will face the misery of two Tory governments working against them. Only Labour provides an alternative – a Government that looks to the future.
Nia Griffith MP – Shadow Secretary of State for Wales
More from LabourList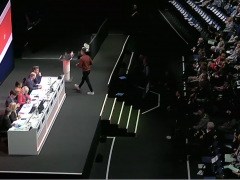 News
Labour passed a number of constitutional amendments, known as rule changes, at its party conference this year. We…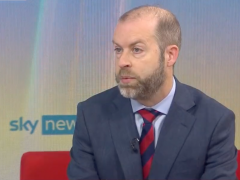 Video
Jonathan Reynolds has denounced the government's economic policy as "unsustainable, dangerous, reckless and a gamble with people's futures"…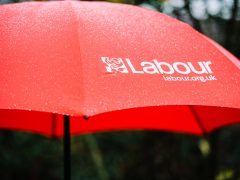 Daily email
YouGov published explosive findings last night. According to the pollster, Labour has a 33-point lead over the Conservatives – which…