Imagine what people in Middlesborough must think. The British steel industry en masse – three unions side by side with the leadership of Tata and Celsa – has taken their protest at the fate of their sector to Europe. Over 5000 people are expected to make it clear that the British people do not wish to see the towns that built the world on their knees any longer. The EU must surely act in the face of such a great show of determination, and a passion for our country's economic future. You might think that politicians of all parties would support them.
But not so much our British Prime Minister – also in Brussels this week – who can't even make the effort to turn up to meet the President of the European Parliament on time.
Imagine that discussion between Britain and Europe about protecting and building our industry:
Britain: Hello Europe, we could use your help here, Chinese exported steel is killing us…
Europe: Oh. Hi Britain. We thought you wanted to talk about the big stuff…if you are going to stick with us in Europe…? (What time do you call this by the way?)
Britain: Well. We do. So when we've finished all that…our steel industry comes right after that.
Europe: Right ok. And, just to be clear, you're still not helping with the refugee crisis here, right?
Britain: Um yep. Because, y'now. UKIP…
That's the truth about these negotiations. Whilst a lot of us were relieved to find that our rights at work were not on the negotiating table, there is still a big problem with the policy on Europe that the Tories are following. Cameron is having to use up too much scarce time to negotiate reform ahead of the referendum. Time that should be spent on making sure our economy works properly, and that we have growth that working people see the benefits of.
Whilst all of this shuttle diplomacy goes on, he's not spending time talking to other European leaders about our steel industry. Rather than working with European leaders to challenge the Chinese on their role, Cameron is talking to them with one foot out of the door. So there is a huge opportunity cost to the Tory stance on Europe. And who is paying that price? Ordinary British working people, who just want to see our industry do well.
And the cost doesn't end there. Imagine if the worst happens and we end up with little British steel industry to speak of. As a constituent of mine pointed out to me, we would then be beholden to global steel supply, and the risks of importing such a crucial input to manufacturing, construction and our national security.
Meanwhile, the Conservatives claim that they have had one economic victory this week. HSBC bank have said they are staying in London. Now the Government say they didn't lobby HSBC to stay. But here are the facts: big banks like HSBC have seen their bank levy liability much reduced, whilst building societies (who played no part in the global financial crash of 2008) have been whacked with million pound bank levy bills to compensate the Exchequer.
Meanwhile, big profitable companies like HSBC massively benefit from the significant corporation tax cuts since 2010. Sadly, manufacturers have also been told that the long-delayed review of business rates which could help them (because of the extra tax they bear in the current system if they invest in plant and machinery) must be 'cost-neutral'. In other words, the Treasury has no plans to reduce the tax burden on our manufacturers, unless they can slap it on to some other business.
So, in Europe, the Prime Minister is too busy to help industry, and at home, the Chancellor dances to the tune of the City of London, whilst manufacturer's pleas on business rates go unattended to. And money flows out of businesses in regions like the North East, towards the Treasury in SW1, London.
As if the money flow towards businesses in the north wasn't already a problem. In the third quarter of 2015, according to the British Bankers Association, SMEs in the north east received loan funding of just one sixth of the money that went to London.  The next Labour Government will need to connect northern regions with northern financial centres such as Leeds and Edinburgh that better understand their business.
We will need to rebalance and see financial services as truly national infrastructure that serves all parts of our economy, as well as part of a global banking sector exporting its services. Only then will we start to tackle some of the structural problems with the UK economy that my colleague Rachel Reeves details here.
But meanwhile, our current Prime Minister continues to spend more time and effort appeasing his hardline Tory backbenchers than he does negotiating a better future for the industries that employ thousands and thousands of British people.  It's a terrible state of affairs that does no justice at all to the people of Middlesbrough, Sheffield, or Port Talbot, or any other place that needs steel to build.
Labour Government Required.
Alison McGovern is MP for Wirral South
More from LabourList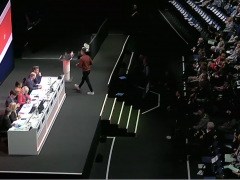 News
Labour passed a number of constitutional amendments, known as rule changes, at its party conference this year. We…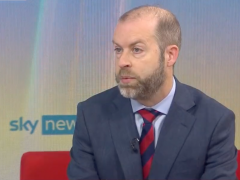 Video
Jonathan Reynolds has denounced the government's economic policy as "unsustainable, dangerous, reckless and a gamble with people's futures"…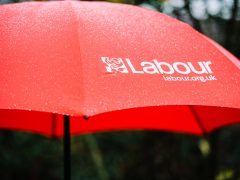 Daily email
YouGov published explosive findings last night. According to the pollster, Labour has a 33-point lead over the Conservatives – which…