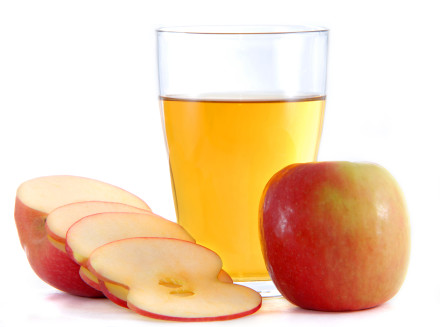 Cider-making is synonymous with the county of Somerset; it is weaved into the social fabric, the landscape and the rural communities.
Yet, in this fast-moving, modern, global market place, iconic industries, such as cider-making, have no more protection than any other economic sector from forces which they have no control over, such as the slow-down in the Chinese economy.
An example of this market trend came when it was announced that the Shepton Mallet Cider Mill would cease production at the end of the summer and its cider making, including the well-known brands Olde English and Blackthorn, would be transferred to the Dublin-based C&C Group's operation in Clonmel in the Irish Republic.
But what is happening at Shepton Mallet opens up the question of economic development and job creation throughout the West Country where very real economic and social problems exist behind the cream tea-and-scone image, and picture postcard scenery.
There is a lack of sustainable jobs with good salaries, such as in manufacturing, and there is an over-reliance on tourism and service sector jobs. Low wages suppress the living standards of many people and curtail the region's ability to grow economically because of the lack of spending power.
The West Country often gets overlooked in the debate about Britain's industrial and commercial future and which areas should attract more inward investment.
This was highlighted two years ago when vicious storms destroyed the railway at Dawlish which severed the only railway line to Plymouth for two months causing serious loss to the regional economy. The West Country's transport infrastructure, an engine for economic activity, is not as good as other regions of the UK.
Housing is a big problem with wealthy outsiders buying up second homes and pricing out locals – working for lower hourly wages than the UK average – from getting on the house buying ladder. There are 130,000 people with second homes in the South West, according to the 2011 national census.
It is a place to retire or purchase a holiday home – it is not a region to raise a family or develop one's expectations as too few opportunities exist to make this happen.
We need a coherent economic blueprint for the region that has the answers when companies, such as the Shepton Mallet Cider Mill, are under threat.
Such a plan has to be tailored to people's locations.  Most workers live in Shepton Mallet or in a 20 mile radius. The loyalty of the staff is amazing with many having worked there for more than 20, 30 or even 40 years. A total of 40,000 tonnes of West Country cider apples were crushed at the mill, making 174 million imperial pints of cider last year.
What we should be considering to counter such moves as the loss of 120 jobs at the cider mill are such developments as:
small industrial estates adjacent to market towns
increasing broadband access to assist home working and tele-commuting;
social housing being built on brownfield sites; affordable, modern and with traditional materials for first-time buyers
protection for the fishing industry against rapacious foreign boats;
the construction of a second main rail line to Plymouth
more tax incentives to those regions of the UK, such as the South West, to kick-start businesses
guaranteeing defence work for naval shipyards in Plymouth, thus ring-fencing the long-term future of the skilled workforce
This menu can be added to, but what is clear is that the South West can't just survive on tourism – that's continuing the spiral of economic decline and leaving little hope for the next generation of would-be job seekers.
With the political will, there can be an economic renaissance in the region – and, hopefully, a buyer for the Shepton Mallet Cider Mill – we would all drink to that.
And in the week when we have celebrated what unions do day in, day out for working people, let's raise a glass too to our members and their reps. The Tory government may not understand what we do, they fear us and want us destroyed.  But they won't succeed because our members in our workplaces and, in our streets and communities know exactly who it is that they can turn to, and more importantly who is really on their side.
Stephen Faulkner is senior Unite shop steward at Shepton Mallet Cider Mill
More from LabourList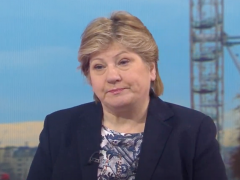 Video
Trevor Phillips on Sunday Emily Thornberry, Labour's Shadow Attorney General, has argued that the UK and wider West…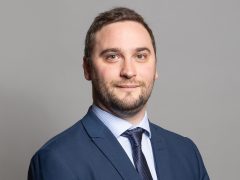 Comment
According to the biblical parable of the Prodigal Son, there is more rejoicing in heaven for one sinner…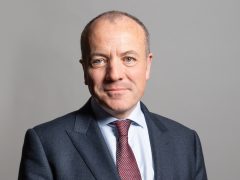 Comment
Cervical cancer is one of the most preventable forms of the disease, with the human papillomavirus (HPV) vaccination…