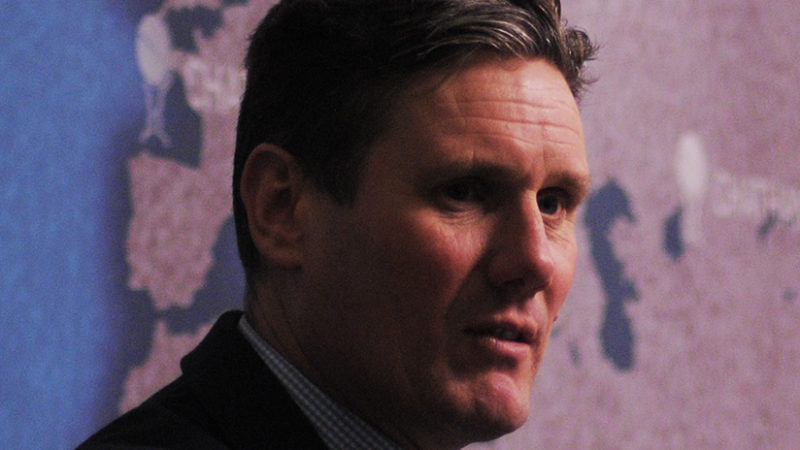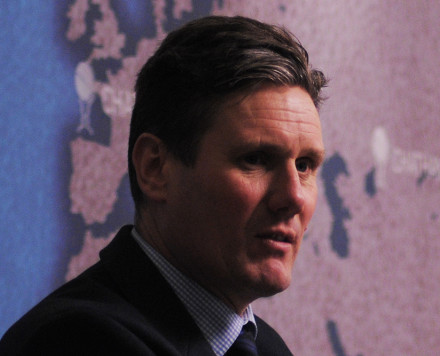 As the debate on whether the UK should stay in the EU, or leave, kicks off for real we see bold and impassioned arguments being made on the potential impact of Brexit on trade, migration, employment and national security.
Understandable, perhaps, given there are such strongly held views on both sides.
But the sooner hard facts take over from hot words the better.
Over the weekend Iain Duncan Smith, the Work and Pensions Secretary, seemingly undeterred by the near unanimous voice of those with real experience of law enforcement, implied that staying in the EU made a "Paris-style" terror attack in the UK more likely.
On an issue as important as our safety and security, that cannot pass unchallenged.
At our ports and borders as well as across the country, we rely on EU criminal justice and security measures 24/7.
Intelligence and data is passed in real time between co-operating EU states, all working within a well-understood and well-rehearsed EU legal framework.
If a suspect is identified, equally well-understood EU criminal justice and security measures are used to carry out arrests and to seize items such as guns, ammunition and bomb making paraphernalia.
And it goes further than that; asking our EU law enforcement colleagues to assist in apprehending a suspect fleeing from the UK, as we did of the Italian police in the case of Hussain Osman, one of the failed 21 July London bombers  is one thing. Being able to rely directly on the evidence they gather, including interview answers, when they do so, is another. That way, stronger criminal cases can be prepared and presented in our courts. All that is possible using EU criminal justice and security measures.
No one pretends that these arrangements are perfect and the UK has frequently led the case for improvements. But in practical terms, they work – and they need to work – day in, day out.  Hussain Osman was convicted in 2007 and is now 9 years into a 40 year prison sentence. In the pre-EU world favoured by Iain Duncan-Smith, so slow were the previous arrangements that he would just be touching down in Heathrow now.
Those advocating Brexit argue that if we left the EU there would be nothing to prevent the UK agreeing similar co-operative arrangements with our EU partners. On one level they are, of course, right. But they miss a critical point.
If the UK exits the EU, it would neither be possible nor desirable to seek to reach separate agreements on these issues with each of the 27 remaining EU states.
Not possible because there are clear limits on the ability of remaining EU states to make bilateral agreements on criminal justice and security matters.
Not desirable because 27 sets of rules intended to apply to fast-moving criminal and security cases is a law enforcement nightmare.
Short of abandoning joint criminal justice and security measures with our EU partners (which no one advocates), the only viable option, if we exit the EU, would be to seek to negotiate a new UK/EU agreement covering the same ground as the existing arrangements.
So far so good; but here's the reality check. Any such agreement would inevitably lock the UK back into the existing EU framework on criminal justice and security. The EU is not going to negotiate rules on intelligence and data sharing with the UK which are different to those applying to all other EU countries; nor should it.
And, crucially, once the UK signs a UK/EU agreement on criminal justice and security, it is bound by it. Any international agreement requires agreeing states to abide by its terms; otherwise it's not worth the paper it's written on.
The only real difference would be that, outside the EU, the UK would be unable to influence the application and future development of joint criminal justice and security measures which would increase our safety and security (something we have been very skilled at to date).
To arrive at that inevitable position exposes the Brexit case for what it is: the illusion of sovereignty at the expense of safety and security.
It is no wonder, then, that security and policing experts, including Rob Wainwright, the Director of Europol, have warned this week that leaving the EU could make the UK's fight against terrorism harder and increase security pressures on our borders.
This is not scaremongering. It is facing the facts. And in my experience, when it comes to national security and combatting terrorism, hard facts are better than hot air.
Sir Keir Starmer, QC, is shadow Immigration Minister and MP for Holborn & St Pancras. He is also a former Director of Public Prosecutions.
More from LabourList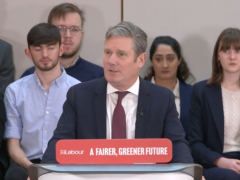 Comment
Below is the full text of the speech delivered by Labour leader Keir Starmer at the launch of…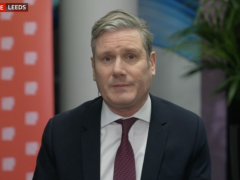 Video
Keir Starmer has said that NHS workers find the claims made by Matt Hancock in an excerpt of…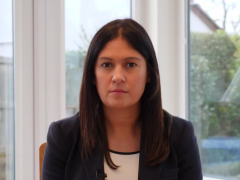 News
Lisa Nandy has described the House of Lords as "unelected and unaccountable to the public" and argued that…