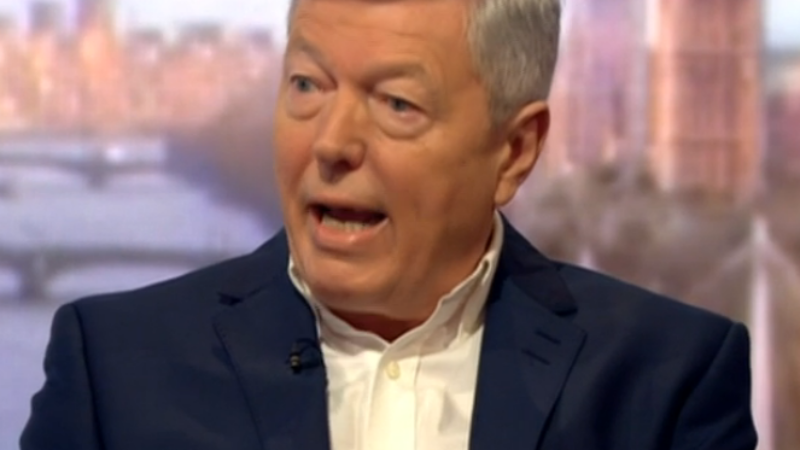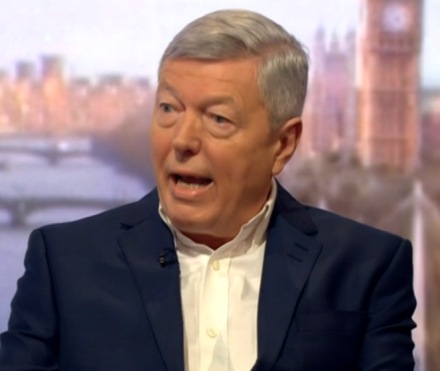 Alan Johnson has hailed pressure from the Labour Party for David Cameron's failure to weaken workers' rights in the renegotiation of Britain's membership of the EU.
Johnson, who is chair of the Labour In campaign, said that the party will be "united" in making the case to stay in Europe, as David Cameron announced that the EU referendum will take place on June 23rd.
Jeremy Corbyn branded the reforms "irrelevant" to the problems faced by British workers, and recommitted Labour to campaigning for a Remain vote, as staying in the EU would be "in the best interests of our people."
The reactions come as TSSA became the latest Labour-affiliated trade union to confirm it will be backing a vote to remain, and two senior Labour MPs, Frank Field and Gisela Stuart, revealed they will support the Leave campaign.
Alan Johnson said that Labour "will be united in making the case that Britain is better off in Europe." He said:
"Our EU membership brings Britain jobs, investment, trade and keeps us safe. Leaving the EU would put all that at risk and diminish Britain's influence in the world.
"It was pressure from Labour that meant David Cameron has been prevented from trading away rights at work in this deal and we can now get on with our campaign to keep Britain in Europe."
Labour leader Jeremy Corbyn said that the renegotiation was "a sideshow" and that Labour will focus on the arguments to stay in rather than the Prime Minister's "tinkering".
"Despite the fanfare, the deal that David Cameron has made in Brussels on Britain's relationship with the EU is a sideshow, and the changes he has negotiated are largely irrelevant to the problems most British people face and the decision we must now make," he said.
"His priorities in these negotiations have been to appease his opponents in the Conservative Party. He has done nothing to promote secure jobs, protect our steel industry, or stop the spread of low pay and the undercutting of wages in Britain. Labour's priorities for reform in the EU would be different, and David Cameron's deal is a missed opportunity to make the real changes we need."
"We will be campaigning to keep Britain in Europe in the coming referendum, regardless of David Cameron's tinkering, because it brings investment, jobs and protection for British workers and consumers. Labour believes the EU is a vital framework for European trade and cooperation in the 21st century, and that a vote to remain in Europe is in the best interests of our people."
Scottish Labour leader Kezia Dugdale joined the calls to keep the UK in Europe, and laid down a marker as "Scotland internationalist party". "We believe working in solidarity with other nations makes us stronger," Dugdale said. "We will be enthusiastic leaders of this campaign."
Echoing the remarks of Corbyn, Shadow Foreign Secretary Hilary Benn also stressed the "jobs, investment and growth" that rely on EU membership:
Labour will be campaigning to remain in the European Union because of the jobs, investment and growth membership gives the British people.

— Hilary Benn (@hilarybennmp) February 20, 2016
More from LabourList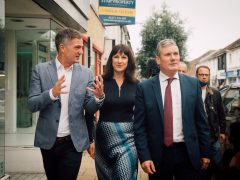 News
Keir Starmer has called on the public to support small businesses by shopping locally and stressed the importance…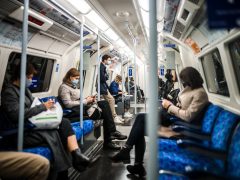 Comment
He may have once been the mayor of London, he even represents a London constituency, but Boris Johnson…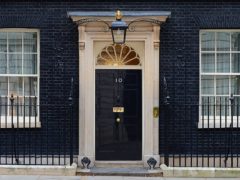 News
Labour MP Barry Gardiner has written to the Metropolitan Police commissioner urging her to investigate reports that Christmas…