A leaked document has reportedly revealed that Labour might be set to pursue a "fiscal credibility rule", where the party would highlight that "obsessive Tory cuts" are undermining economic recovery and they would "guarantee that all cuts announced for this parliament could be reversed in full".
The Observer has seen the document, which they paper says is entitled Labour's Economic Credibility Strategy. Wren-Lewis is one of seven well-known economists who make up John McDonnell's Economic Advisory Committee. Others include Professor Mariana Mazzucato and nobel prize winner Joseph Stiglitz.
This approach, which would include arguing that investment is key to growth, has been created by Oxford Professor Simon Wren-Lewis. This message, the document says, would "allow [the party] to address public concerns on the fiscal deficit, guarantee that all cuts announced for this parliament could be reversed in full and allow sufficient space for a programme of economic transformation".
The newspaper says this leaked document admits that "Labour suffers from a perceived lack of credibility on the economy". However, the document's author argues there is cause for optimism as there is "close to a consensus among macro-economists that austerity represents a poor policy choice for governments".
They highlight the importance of narrative and storytelling:
"The fact that austerity is widely perceived by much of the public as sound economic policy should tell us that credibility on the economy is less a question of technical expertise, as it is of having a convincing story."
"Our major error on economic policy between 2010 and 2015 was to think that technical competence (backed up by economic theory) would be enough to secure us the public trust on the economy. This belief prevented us establishing a clear and consistent narrative for Labour's approach to the economy.
"Instead, we offered multiple different stories and attempted to make short-term political capital when George Osborne missed his own self-imposed targets.
Labour, it says, should "learn from the disciplined messaging which George Osborne has developed and the Conservative party has adopted: narrative repeatedly beats clever".
The Observer has also suggested that Jeremy Corbyn is set to criticise David Cameron's attempts to impose an  "emergency brake" on in-work EU migrants claiming welfare payments. The EU renegotiation is set to occur at a summit of member states in Brussels on Thursday and Friday.
More from LabourList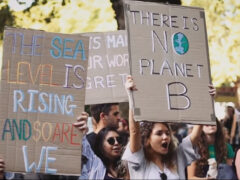 Comment
If the past two years have taught us anything, it is that there is still a lot of…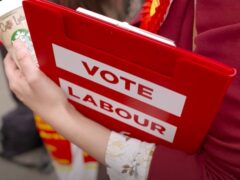 News
Aspiring Labour MPs can now apply for selection in all remaining seats without prospective parliamentary candidates, with the…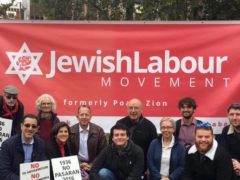 News
An academic and former Labour councillor who called for someone to "blow up" a one-day conference planned by…