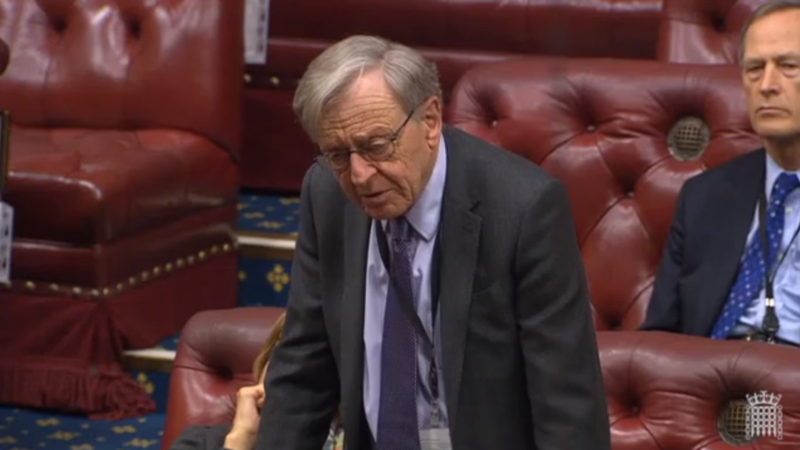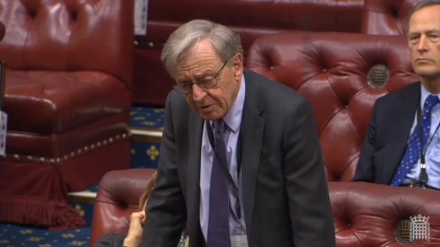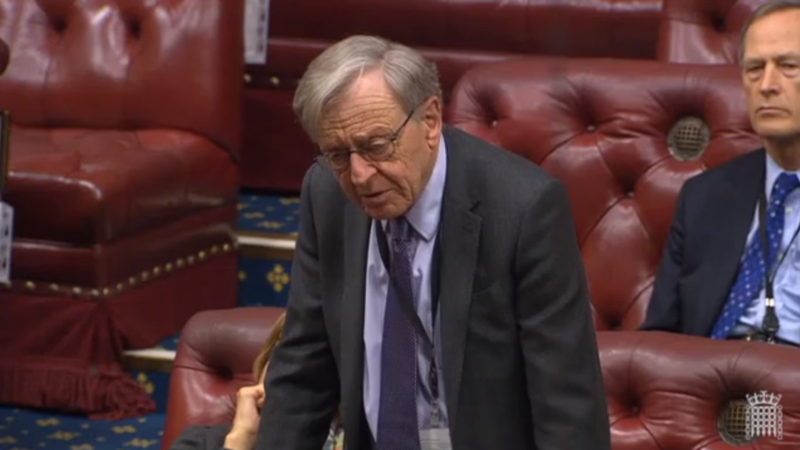 This is the speech given by Alf Dubs before the House of Lords voted to amend the Immigration Bill to allow 3,000 unaccompanied child refugees into Britain.
My Lords, ever since I tabled this amendment, I have been surprised at the level of interest, and above all support, from the wider public over the need to do something for unaccompanied child refugees in Europe. I declare an interest at the outset, as I arrived in this country in the summer of 1939 as an unaccompanied child refugee. This country at the time offered safety to some 10,000 children. It is thanks to Sir Nicky Winton, who helped to organise Kindertransports from Czechoslovakia, that I got here at all—I almost certainly owe my life to him. In tribute, last week a postal stamp was produced in commemoration of his achievements, and I saw photographs of the stamp with the Home Secretary when it was launched.
I also happened to meet Theresa May at a birthday party at Nicky Winton's house in Maidenhead a few years ago. She was of course his MP and paid many tributes to him. I cannot help but feeling that he would be gratified if this House were to adopt this amendment today. In May, there is to be a memorial event for Nicky, who died last year at the age of 106, and it would be fitting if this amendment were on the statute book by that commemoration. Some years ago he expressed concern to me about unaccompanied children—in this case from the Horn of Africa—and wondered at the time whether similar schemes should be put in place. Although I cannot discount my personal experiences, the case for this amendment does not depend on them. There is a much stronger case for the amendment than what happened to me all those years ago.
Once in a while, there are major challenges that test our humanitarianism, and Europe's refugee crisis is surely one such challenge. But within that, there is a need to do something about unaccompanied child refugees in Europe. They are believed to be mainly Syrian, although I am sure among them there are also some Afghans and Eritreans. There is estimated to be some 24,000 such children in Europe at present. Save the Children, which has been particularly involved in making these estimates, has suggested that the UK's share should be something in the region of 3,000. I stress of course that we must deal with children who have claims for asylum under the 1951 Geneva Convention—there may be others in Europe, but they are not the subject of this amendment.
These children are in a vulnerable state. Some apparently have disappeared and there are fears that they may have become the victims of child traffickers and perhaps forced into prostitution or slave labour. According to the Italian Ministry of Labour, of the 13,000-plus unaccompanied children who arrived in 2014, some 3,700 have disappeared. In 2015, nearly 6,000 are unaccounted for. Is it not a dreadful thing that children have just disappeared in modern Europe? In any case, the winter is not over. In many parts of Europe, children may be sleeping rough, without adequate food or water. Many may be in Greece or Italy, but some are elsewhere, perhaps even in the Calais and Dunkirk areas.
I think that there are clear signs that the British people want to respond, and many have offered to be foster parents. It just so happens that early this afternoon, I received an email, which I should like to quote from. It says, "Please keep fighting for the rights of the refugee children who are unaccompanied. It is very distressing how these children are having such a dreadful time to just survive. England has plenty of room for these children and, just to show our humanity, our doors should be open to them. I would be happy to offer a place of safety for one or two, as I have been a foster parent many years ago. The best of luck today."
I believe that that is a typical response; I have certainly had such responses, and I am sure that many others have as well. I am confident that a widespread appeal by the Government and local authorities would achieve a positive response from people. Not everyone who wants to be a foster parent is qualified to do so, and we would have to set the highest possible standards, as we would for all other children in local authority care, to ensure that anyone wanting to foster is qualified to do so.
We have heard a lot about pressure in Kent, and I accept that Kent as a county has had difficulties, but I believe that there would be a response all over the country that would meet the need identified in the amendment. We do not want to put children and young people into care homes. Clearly, the aim of the amendment is that such children should be fostered and properly cared for, as were many of those on the Kindertransport, unless they already have relatives in this country, when the right course would be for them to be with them.
Local authorities have a key part to play in all this. Of course, they may need some extra help: it depends on the pressure on any individual authority. Let me stress that these children should be additional to the vulnerable persons relocation scheme. I accept that that is a good scheme—a bit small, but it does useful work. I think that 1,200 have already come in under that scheme and we are talking about 20,000 over the next four or five years.
The amendment deals with a different need. The figure of 3,000 is small, but would make an important contribution to helping a vulnerable group. It is surely right that we in this country should take a fair share of the responsibility. I hope that other countries in Europe would also share in doing that.
I have tried to understand the Government's objection to the amendment. I thank the Minister for several conversations with him; indeed, I have had a conversation with the Home Secretary as well; and I appreciate the frank exchange of views that we were able to have. The Government believe that if some of the children currently in Europe were allowed into this country, that would exert a pull factor and many more would arrive. That seems to be the nub of their argument against the amendment.
I do not think that there is that much hard evidence to support that belief, but in any case, the consequence of doing nothing for these children who are now in Europe must be much more serious than the possibility that an amendment such as this would attract others to follow. We are dealing with a desperately important crisis at the moment; that is the key to the amendment.
I am currently a member of one of our European Union sub-committees, and we are considering naval operations in the Mediterranean, especially Operation Sophia. Those operations are certainly saving the lives of people crossing from Turkey or Libya. To the extent that they do so, they lessen the risks of the sea crossing, so one could argue that they are also a pull factor, but that is no reason not to save the lives of people at risk in the sea, and no one suggests that those naval forces should cease their life-saving operations.
We are dealing with a refugee crisis in Europe of such magnitude that, frankly, the number in the amendment is rather small, and I have had people ask me: "Why so few?". Some people in European countries have family members in this country. The amendment is not intended to cover those children: provided that they can be identified, they already have the right to come under existing arrangements. The priority must surely be: what is in the best interests of the children? Some may already have parents or close relatives in another European country, and it would clearly be in their best interests to join them there, wherever they are.
In the House of Commons on 25 January, the Minister James Brokenshire said—and I think that the quote summarises the purpose of this amendment:
"The Government are clear that any action to help and assist unaccompanied minors must be in the best interests of the child, and it is right that that is our primary concern".
In 1938-9, there was a crisis in Europe, as many Jewish children in Germany, Austria and Czechoslovakia were helped to escape to safety on the Kindertransport. At that time, most countries—in fact I think all countries—refused to help. Britain was the only country that said that it would help; we set the lead at that time and set a standard that I hope we can follow today. We said that it could be done and, as a result, thousands of children thank Britain for this humanitarian gesture. Many of them have developed successful careers here and made an important contribution to this country, and I think that the children that we are talking about in this amendment will go on to make a contribution that is also important to this country.
I have one other thought. Let us not insist that these young people will not be allowed to stay here beyond the age of 18. That is not the subject of the amendment, but it must be implicit that anything that helps those children should surely not say, "And when you're 18 we'll throw you out". In the best interests of those children, it might be that they should be allowed to stay. We cannot just turn them out to a country to which it might not be safe to return.
Noble Lords may not all be aware that just off the central Lobby there is a plaque in which the 10,000 children who came to this country on the Kindertransport gave their thanks to the people of this country. I was there when the plaque was put up, and it is an important thing to say—that people who are given safety are also grateful to this country. It was not just children from central Europe; some Basque children were also allowed to come here, following the bombing of Guernica.
It is only a few months ago that Sir Nicky Winton died, aged 106. He was the person who saved many children from Czechoslovakia. I would like other children who are in a desperate situation at the moment to be offered safety in this country and be given the same welcome and opportunities that I had. I beg to move.
116A: After Clause 62, insert the following new Clause—
"Unaccompanied refugee children: relocation and support
(1) The Secretary of State must, as soon as possible after the passing of this Act, make arrangements to relocate to the United Kingdom and support 3,000 unaccompanied refugee children from other countries in Europe.
(2) The relocation of children under subsection (1) shall be in addition to the resettlement of children under the Vulnerable Persons Relocation Scheme."
More from LabourList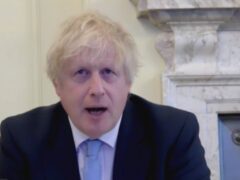 Comment
1. Matt Hancock laughing about failures in the Covid-19 response. On Thursday morning, Hancock laughed aloud when being…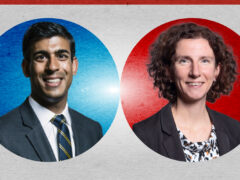 News
Labour has welcomed the changes to coronavirus income support schemes announced today by the Chancellor – but warned…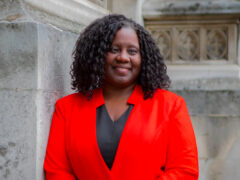 News
Labour has urged the government to take action to stop coronavirus from "turning the clock back" on equal…