We in the Labour Party face our first major electoral test of this parliament in a matter of weeks. On 5 May, 2,758 council seats are up for election across England, alongside the mayoralties of Salford, Bristol and London. Every one of these contests are an important milestone on the road to the 2020 general election.
Off the back of our recent local government by-election successes, Jeremy has said that he is "confident of a good result". He is right to have high hopes for council gains.
I was a local councillor for seven years until 2005, and I know the hard graft our councillors put in. Our Labour-run councils show the public what Labour in government – locally – looks like. They have done their utmost to mitigate the worst of Tory cuts, safeguard public services and protect local jobs and investment. We owe it to them to be ambitious for a good result in May. As the only national party campaigning to remain in the EU, the odds are in our favour: we have the advantage of our army of Labour MEPs, MPs, AMs, councillors and members campaigning constantly, just like the run-up to a general election. This surge of party activity can only boost our chances in the local elections.
Many councils hang in the balance. Winning just one seat will hand control to Labour in Plymouth, Kirklees, Calderdale, while winning six seats would give us Bristol, Great Yarmouth and Milton Keynes. Others, like Stockport, are Lib Dem held, and the local political headwinds put overturning a bigger majority in sight. These are also the seats we need to win in 2020 if we are to have a Labour government. Every extra vote we win in May, every extra councillor we elect, every council we gain, takes us one step closer to that goal.
If we look at the historical context, there is plenty of ground to make up. In 1996, we had a historic peak of almost 11,000 councillors. Over the 13 years that Labour was in government, we lost over half of them. We reached a low point in 2009, after of the expenses scandal, banking collapse and great recession took us down to 4,436 councillors.
When the current round of seats were up for election in 2000, 2004 and 2008, we lost over 1,300 seats. We began to recover those losses in 2012, making gains of more than 800 seats. But we still have 500 seats to win back.
Today Labour has 6,875 councillors. We are a long way from our historic peak of 11,000 councillors, and are roughly where we were in 2004, after seven years in government and one year after the Iraq war began.
2012 was a move in the right direction but, as a party that aspires to government, we should be hungry to regain lost ground and lost councillors.
The state of our opponents gives us reason to be optimistic. UKIP are not present on the ground as they channel all their resources into fighting the EU referendum. The Liberal Democrats are down to eight MPs. Can they hold on locally? The Tories are banging on about Europe, split from top to bottom on the issue of the EU referendum.
We should banish all defeatist talk of losing ground on 5 May. Last time the Labour Party lost over 200 seats in opposition was in 1982 – that was when the party had split and the country was at war. We have thousands of new, young, motivated Labour members while our opponents are in a woeful state. With our party mobilising the full force of its campaigning might, not just for the local elections but the EU referendum in June, Jeremy is right to have high hopes for Labour.
With so much to our advantage, we should be aiming to take at least 400 council seats on 5 May. There is everything to play for.
More from LabourList
Daily email
This week, the UK will participate in the 2019 European elections – something that neither the Conservatives nor…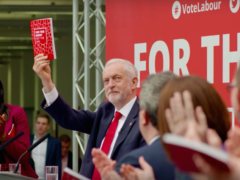 Comment
The sight of Ann Widecombe, a long-serving reactionary with a track record of anti-worker rhetoric, receiving standing ovations…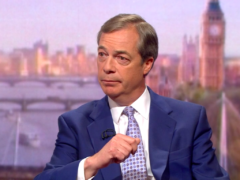 Comment
The fault lines in our economy and in our politics have been well and truly exposed by Brexit,…