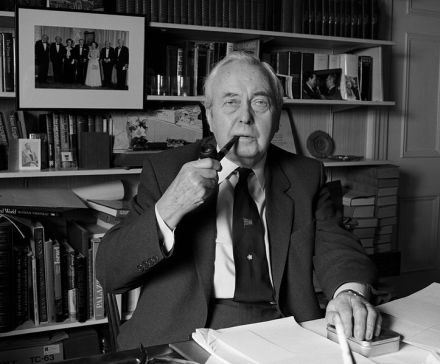 The centenary of Harold Wilson's birth this week provides the Labour movement with a welcome opportunity to reflect on the life and legacy of one of our most successful, modernising socialists. And what a life it was. Wilson's upbringing in Huddersfield and the Wirral was marred by unemployment; his values shaped by World War II and the Attlee government. From these experiences emerged both an inspiring leader and a skilful politician, a man who not only won four general elections, but who also achieved great things in office – many of which are now overlooked as we succumb to the all-too-common tendency to decry the successes of past Labour governments.
But if we don't celebrate our achievements in office, no one else will.
So let's remind ourselves that Wilson led perhaps the most successful assault on inequality in modern times, with rising living standards for the working class and more social security support for the poorest – which is, after all, the driving moral mission of the Labour Party. He stood up for Britain's interests in the world, consistently rejecting American demands for British support in Vietnam – a war which would have bankrupted us financially if not morally. He promoted education as a key force for social justice, creating the Open University, comprehensive schooling and the sadly abandoned vocational polytechnic colleges. And he oversaw perhaps the most radical social and moral transformation of Britain, with liberal reforms on abortion, marriage, voting rights, homosexuality, race relations and equal pay for women.
Yet we should also reflect on Wilson's pathway to power. Indeed, Harold Wilson did what every successful Labour leader has done on their route to Downing Street: he set out a compelling new vision of socialism while unashamedly positioning Labour on the side of a patriotic British future.
For me, the 1964 Labour Manifesto, Let's Go with Labour for the New Britain, says it all, declaring that: "The Labour party is offering Britain a new way of life that will stir our hearts, re-kindle an authentic patriotic faith in our future, and enable our country to re-establish itself as a stable force in the world today for progress, peace and justice."
It is this positive, optimistic view of the future that we need to embrace as we seek a route back to power in 2020.
In my view, that means going much, much further in our efforts to reduce inequality – whether that's by moving from taxes on income to taxes on wealth, or investing much more in high-quality, early years childcare. It means being much smarter about how we support our science and technology sector so that Britain can once again lead the world on innovation. It means investing in the digital economy as it continues to grow – not least by strengthening our broadband infrastructure. It means reshaping our welfare system so it reflects the changing world of work – whether that's by giving maternity and paternity leave to people who are self-employed, or moving to a contributory system for social security.
But, crucially, we must make these policies add up to more than the sum of their parts – something that we collectively failed to do in 2015 when voters told us over and over again that they didn't know what we stood for, and certainly didn't feel like we were on their side.
Like Wilson in his 'White Heat' speech of '63, we need to set out a new model of socialism that embraces the modern world, and that sees the function of the state as supporting and empowering citizens in an age of insecurity. And, in doing so, we need to explain afresh why the struggle against inequality is core to our political purpose.
This is no easy task. But as we continue to languish in the polls, and with crucial elections coming up in May, we must come together, put our shoulders to the wheel, and explain to the Party and the country the great merit of having a Labour Party in power.
Tristram Hunt is MP for Stoke-on-Trent Central
More from LabourList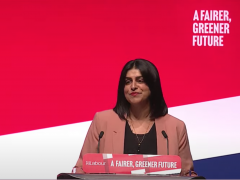 Comment
Below is the full text of the speech delivered to the Labour Party conference by national campaign coordinator…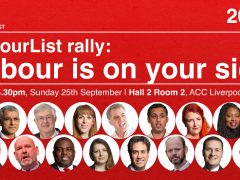 Video
What does it mean when Labour tells you it is on your side? Join our 2022 Labour Party…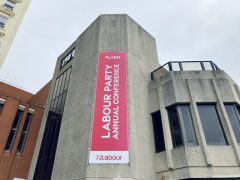 News
The results of the priorities ballot – which gave local party delegates the power to choose six top…