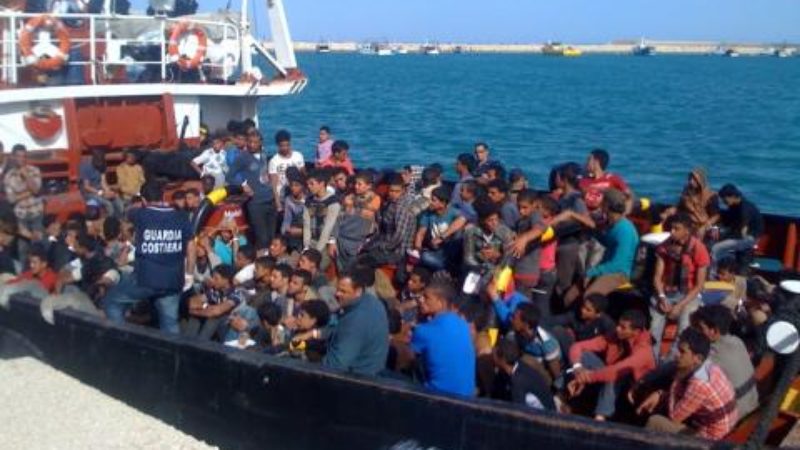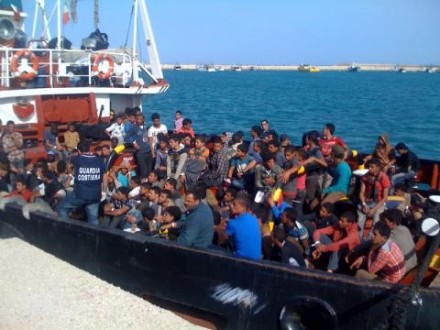 The two-and-a-half mile stretch of the Aegean Sea between the Greek island of Lesbos and the western shoreline of Turkey marks the front door to Europe.
Last month I travelled to Lesbos to see this waterway which is also a graveyard for thousands of people escaping war and poverty on the hope of a better life. This followed myself and Labour Party leader Jeremy Corbyn visiting the refugee camp in Calais that has become known as the Calais Jungle. The purpose of my visits was both to offer support and to see first-hand what conditions are like for people staying there.
In Lesbos, I met organisations like Save the Children, Action Aid and the Hellenic Red Cross struggling to offer help and support to the thousands of people making their way across the seas from Turkey to Greece.
Among the tide of people now moving into southern Europe across the Mediterranean's seas are millions of refugees. Over a million refugees arrived into southern Europe in 2015 and in the first six weeks of this year the rate increased tenfold on the same period last year. The number of missing children across Europe has topped 10,000. This year alone, over 320 of the 77,000 arriving to Greece from Turkey drowned at sea. Many of these refugees are from Syria, and the Syrian crisis is the most pressing humanitarian challenge facing us at this time.
With regards to Syria, as I recently argued in Parliament, the Government is to be commended on co-hosting an important conference that has raised more than $10bn for Syrian refugees. They are also to be commended for doubling the UK's own commitment to more than £2.3 billion.
However, whilst the UK should be applauded for raising and spending money on Syrian refugees in the region, the UK attitude to Syrian refugees if they find their way to Western Europe is not so praiseworthy. The British Government needs to do much more concerning the humanitarian fallout here in Europe from the civil war in Syria.
It is vital that Britain shows willingness to take its fair share of the refugees that are already here in Europe. Currently, when these refugees leave the region, the UK denies them help. We thereby create two classes of refugees: refugees in the Middle East who deserve our help and refugees in Europe who don't.
Britain has pledged to take only as many refugees over five years as Germany takes in a week. While we do nothing, Angela Merkel, despite the short term political cost, has taken a brave stand to provide asylum for these refugees because she knows it to be right and knows it to be in the long term economic interest of her country. At a recent PMQs, David Cameron added insult to injury by referring to the people at the Calais camp as "a bunch of migrants."
We must now demand that the Government also stop playing into a toxic narrative that claims showing compassion for people who are the victims of poverty and war is wrong because they are really here to take our welfare and do us harm. Europe is facing the biggest refugee crisis since the Second World War – it's a test of our humanity, it's a test of our principles and it's a test of genuine European co-operation.
Whether or not we are signatories of Schengen, the UK needs to step up to its responsibilities as a member of the European family of nations and take its fair share of refugees.
Whether it was the Vietnamese in the 1970s, the Ugandans in the 1980s, the Kosovars in the 1990s, Britain has a proud history of giving sanctuary to those escaping war and persecution. We demean this legacy by turning our backs or neglecting desperate refugees who wish to escape and build lives and careers here.
Over the summer, 442,288 people signed a petition – leading to a debate in Parliament – arguing that "the UK is not offering proportional asylum in comparison with European counterparts," and that "we can't allow refugees who have risked their lives to escape horrendous conflict and violence to be left living in dire, unsafe and inhumane conditions in Europe."
Now we need to build up the pressure again, redoubling our efforts for fair and humane treatment of refugees. Join me at the demonstration this Saturday to stand up against this narrative and contribute to a shared European endeavour to bring about an effective and sustainable solution to the emergency on our doorstep.
Join Diane Abbott, Claude Moraes MEP and other speakers at the Refugees Welcome Here – Stand Up to Racism demonstration tomorrow. For more information go to www.standuptoracism.org.uk
More from LabourList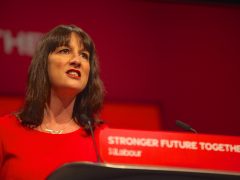 News
Rachel Reeves will set out a "radical plan" to make Britain the "high-growth, start-up hub of the world"…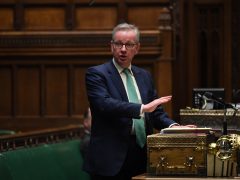 News
Michael Gove has approved planning permission for a new coal mine despite warnings that the decision will undermine…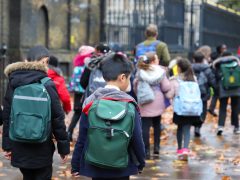 Comment
The Children and Families Act and the SEND code of practice set out clear guidance on caring for…