Lucy Powell has attacked Government's "costly and disrupting" plans to turn all schools into academies as Labour published evidence showing a £560m financial "black hole" in schools funding. 
The Tories announced the conversion into academies of the other 15,632 state schools – meaning that they would no longer be overseen by local authorities. It costs almost £45,000 to switch a comprehensive into an academy, but the Government has only set aside £140m for this, leaving the £560m shortfall in funds.
Powell, Labour's shadow Education Secretary, pointed out how the Conservatives' measures do nothing to raise standards.
"The Chancellor's plans for education are unravelling. Schools are already facing an eight per cent cut to their budgets, the first time education spending has fallen since the mid-1990s. This £560m black hole in the education budget means that schools will be further out of pocket as a result. The Chancellor needs to come clean about where this money is going to come from.
"Parents will recognise that this announcement doesn't do anything to tackle the real issues facing our education system – the chronic shortages of teachers up and down the country, the lack of good school places, a widening attainment gap between disadvantaged children and their peers, and exams and assessments in schools in chaos.
"Labour wants to see robust accountability and oversight of all schools regardless of type. We would prioritise excellence in every school and every classroom – that means a focus way beyond arguments of structures in schools."
Today Nicky Morgan, the Education Secretary Nicky, published a white paper with measures to improve performance in failing schools.
There are more secondary academies and Free Schools judged to be falling short than non-academies (446 to 383). Additionally, the Commons education select committee has found "no convincing evidence" of the benefits of converting primary schools into academies.
Morgan claimed that academies allow teachers to run their schools "without interference".
However the reforms come at a time when schools are facing a host of problems. The National Audit Office recently reported crippling teacher shortages, with over 500,000 primary school children in "super size" classrooms. Between 2011 and 2014 the proportion of teachers leaving the profession before retirement age increased from 64 per cent to 75 per cent. The Tories have missed their target for recruiting new teachers for four years.
Morgan also praised the introduction of Multi-Academy Trusts, claiming they were "delivering results" – but a recent letter from Ofsted highlighted "serious weaknesses" in the academy chains.
More from LabourList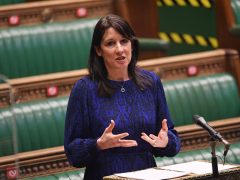 News
Rachel Reeves has declared that there is "no doubt" the Labour Party is "winning the battle of ideas"…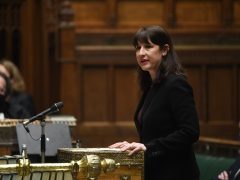 Comment
Below is the text of the speech delivered by Shadow Chancellor Rachel Reeves in response to the government's…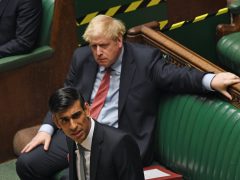 Daily email
Rishi Sunak is to bring forward additional cost-of-living support measures today, expected to include Labour's proposal of a…