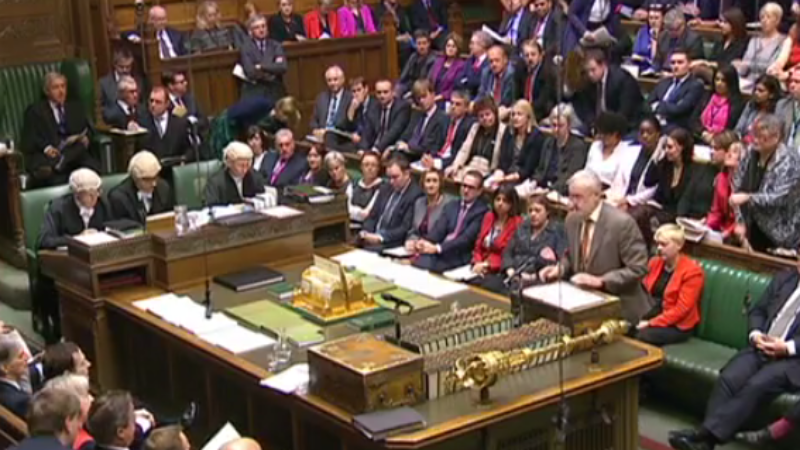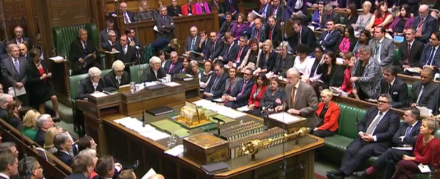 Confronted by the appalling events in Belgium, Jeremy Corbyn could only strike a sombre tone when setting out on his weekly duel with David Cameron.
Amid the genuine sadness, however, do not think this was a PMQs free of politics.
After rightly paying tribute to the victims of the terrorist attacks in Brussels, as well as to a murdered prison officer in Northern Ireland, Corbyn and Cameron gingerly moved into the traditional – and sometimes trivial – arguing over the despatch box, dominated by disability cuts and the leaked list of Labour MPs judged hostile to the leadership.
But, first, the they dealt with the stuff that matters most. Cameron expressed his sorrow at the attacks in Belgium, in which at least 34 people have been killed, and at the murder of prison officer Adrian Ismay in Northern Ireland.
Corbyn, always a serious figure at PMQs, struck the right tone. He condemned the despicable attacks sayng "we must defend our security and values in the face of such outrages".
And then came the Budget. Corbyn wanted Cameron to apologise for the "anguish" inflicted on hundreds of thousands of disabled people by the plan to cut their support, followed by two days of indecision, and then the eventual u-turn.
While Corbyn never expected to get an apology, the PM inched a little further towards contrition by admitting "you do not always get every decision right".
It seemed a significant moment – and perhaps an inevitable one given that at that moment disabled protesters were waving banners and meeting shadow Chancellor John McDonnell in Central Lobby.
Of course, Corbyn had failed to raise the resignation of Iain Duncan Smith when quizzing Cameron on Monday, triggering despair among backbenchers. He landed one success today, however, in asking Cameron why, "if it is so easy" to absorb the lost money from the u-turn on £4.4bn of cuts to Personal Independence Payments (PIPs), the Government had proposed it in the first place.
It was a question in the best tradition of PMQs because it was specfic – and unanswerable. Cameron retreated to the safety of generalities and chuntered on about "black holes" in Labour's spending plans. His line of argument felt like it could have come from any point over the last six years.
If that jibe from Corbyn resonated, then many of his other remarks did not. His questions were often too long and seemed to trail off in the middle before reaching an angrier concusion.
This suits Cameron. The PM, as we have seen for a long time, is happy serving up huge portions of outraged bluster every Wednesday lunchtime. Defending deficit reduction is meat and drink to him and he had an added treat this week with the publication of a secret list of Labour MPs split into five groups ranging from "core" Corbyn-supporters to the "hostile". The Times, which published the list, laid responsibility at the door of the leader's office – a charge they have vigorously denied.
"Hands up who's Core Support Plus?" Cameron yelled. Dozens of hands immediately popped up on the Tory benches behind him.
This was the joshing which everyone knew had been coming – but in the end it didn't seem to matter. In fact, after Belgium, much less seemed to matter in the Commons chamber.
It's not the week to mark Cameron and Corbyn on points but, having had to tackle issues from terrorism and the Budget to party discipine and his own spending plans, the Labour leader will know how tough it is to look like a prime minister in waiting.
More from LabourList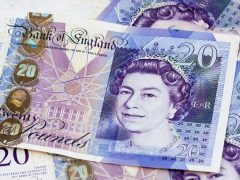 Comment
As the cost-of-living crisis bites, Labour needs long-term structural answers to growing inequality. Basic income provides such an…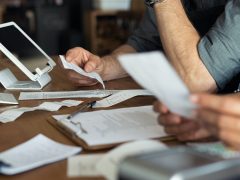 News
Half of 'Red Wall' voters would be more likely to vote Labour in a future general election if…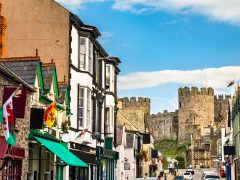 Comment
The headlines are straightforward: Labour gained 68 seats, the Independents gained six seats, the Lib Dems gained ten…