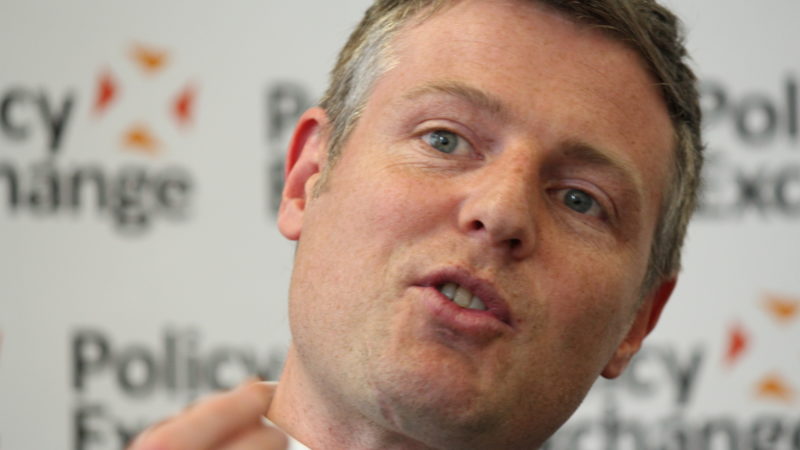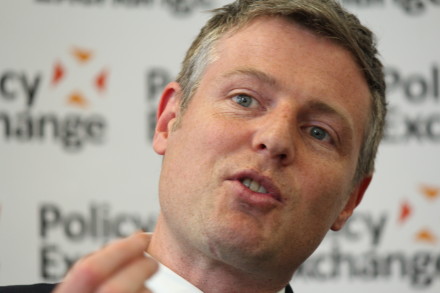 When you have no ideas of your own, you have to go on the attack. That's the message we can take from mayoral candidate Zac Goldsmith. His recent campaign literature speaks of a politician who sees minority ethnic people as nothing but stereotypes and who has never had to consider the implications of identity politics, other than to exploit them for his own gain. In line with mainstream Conservative politics, Goldsmith is trying to fragment society.
The Tory candidate has been distributing incendiary leaflets to specific minority ethnic communities, plastered with smears against his opponent Sadiq Khan. One, sent out to British Tamils, screams, "Sadiq Khan won't stand up for London's Tamil community". Never mind that Jeremy Corbyn – who Goldsmith is keen to say Khan supports in the leaflets he's sent out to British Indians – was a longstanding supporter of the beleaguered Tamil community. Goldsmith's team were too busy focussing on patronising politics, eager to say Khan supports "a wealth tax on family jewellery". In one fell swoop people of Indian and Tamil origin are reduced to a stereotype: their primary concern is hoarding jewellery.  
The other, directed at British Indians, attacks Khan for not attending an event welcoming Narendra Modi, Indian Prime Minister, to London last November. It ceases to matter that Khan's grandparents are from India or that he attended a reception for Modi. The underlying tone of this seems to be: Khan isn't a friend to Indian Hindus because he's a Muslim. It's a patronising way of doing politics.
Attempting to divide communities along these lines is a misguided road to go down. Playing up ethnic and religious differences has led to chilling results in both Sri Lanka and India. Ethnic chauvinism gripped Sri Lanka, separating the country into Sinhalese and Tamil, and resulting in a protracted conflict that killed between 80,000 and 100,000 people. In India, anti-Muslim sentiment has lingered on the landscape since independence, and violence against this minority group is arguably becoming worse now the right-wing Hindu nationalist party the BJP are in power. Goldsmith is shamefully trying to use these bloody realities for political gain, while assuming people in these communities can be reduced to violent one-dimensional, single issue stereotypes.
This reductive form of politics has got the stamp of Lynton Crosby, otherwise known as the "master of the dark political arts", all over it. His business partner Mark Fullbrook is, after all, a key player in the Goldsmith campaign machine.
It's not the first time Goldsmith and his team have chosen to take this line of attack; at the start of the year he distributed campaign material in which he labelled Khan "radical and divisive". Using slippery words like "radical" to describe a Muslim candidate carries negative connotations and comes dangerously close to the term "radicalised". Consider this: at a time when Islamophobic hate crimes are rising at a frighteningly rapid rate, Goldsmith and his team seem to subtly attack Khan in coded anti-Muslim messages.
What was perhaps even more galling about this incident was that when he was pulled up on it, Goldsmith accused Khan of "playing the race card". Casually dismissing the charges against him in this way suggests that Goldsmith doesn't even want to understand how racism – in all of its pernicious forms – affects people everyday. This is the man who wants to be mayor of the country's most diverse city.  
Goldsmith's attempt to exploit perceived divides in communities and speak to minority ethnic people by seeing them as nothing but stereotypes suggest he misunderstands the city he wants to represent. London deserves better.  
More from LabourList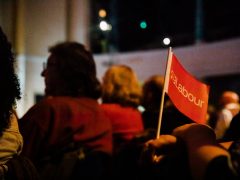 News
New guidance issued by Labour for selecting parliamentary candidates ahead of the next general election is set to…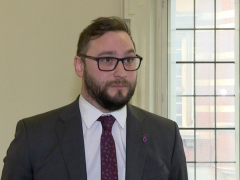 News
Christian Wakeford today defected from the Conservatives to the Labour Party. Some have wondered whether his politics fit…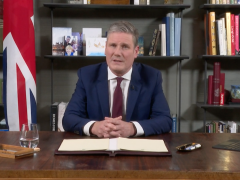 News
Keir Starmer has used a party political broadcast this evening to urge the public to "call time" on…