The dynamism of small and medium-sized enterprises (SMEs) is critical to the success of the UK economy. Our SMEs drive up growth and provide high-skilled jobs across the country.
Representing over 99 per cent of UK businesses, they provide 60 per cent of private sector jobs and account for almost 50 per cent of all private sector turnover. Together they form the cornerstone of a vibrant, twenty-first century economy.
It is government's responsibility to create an environment where SMEs can best flourish. This means building the vital infrastructure we need to connect businesses across the country. It means investing in research and development to equip the next generation with skills for the future. And it means devising a dynamic industrial strategy, which supports our world-leading industries to strengthen further still.
In my role as shadow Secretary of State for Business, Innovation and Skills, I travel across the country meeting businesses of all shapes and sizes. Despite the undoubted success and vitality of our SME sector, I hear a lot about the challenges faced by SMEs, including the productivity crisis, skills shortages, and creaking infrastructure.
We are also on the cusp of a fourth industrial revolution, which will have a seismic effect of on the job market in the years ahead. Much of these disruptive technologies will bring huge benefits, but government needs to be alert to the unsettling impact these could have on our economy and workforce, and cannot afford to stand idly by.
No one has a magic wand to fix these problems or come up with instant solutions. But everywhere I go I meet people who are full of ideas and suggestions on how to address the most pressing problems of our times. I am concerned that such talent is not being utilised, and that people's voices are not being heard.
I am therefore determined to make Labour's policy-making more inclusive, open and democratic. One strand of this approach is a pilot scheme I am launching this week, called Labour is Listening. Through a website and social media, Labour is Listening aims to reach out to party members and the public at large in order to listen to their insights and ideas. One of the two policy areas we are trialling as part of the pilot is SMEs. This will give us the opportunity to reach out to people across the country, in order to develop policies which will help our SMEs to prosper in the decades to come.
We will be focussing in particular on three policy strands:
Promoting growth and ambition – access to finance.
Unleashing talent and ideas – skills, training and development.
Levelling the playing field – fairer treatment from government and partners.
And we will be asking five follow-up questions:
What is the single most important challenge facing SMEs in the UK today and how could we address it?
How can we better support SMEs to grow and create jobs?
How do we ensure SMEs are well placed to take advantage of the opportunities in a global and digital economy?
How can we ensure SMEs can secure, retain and train the staff they need?
How can we level the playing field so SMEs can work productively with government and larger companies?
We must be prepared to be open to new ideas, new perspectives, and new ways of thinking as we look to build the policy-making process which will equip us for the future.
Labour is Listening aims to engage people in instigating, contributing to and leading the formation of SME policy. I would encourage everyone to log onto www.labourislistening.org and share as widely as possible. We are here to listen to your views and opinions, as we look to develop new and exciting policies in the months and years ahead.
More from LabourList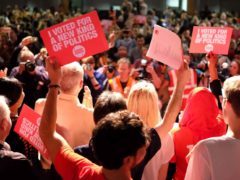 News
Momentum, the grassroots organisation that was born out of Jeremy Corbyn's 2015 leadership campaign, has launched an all-member…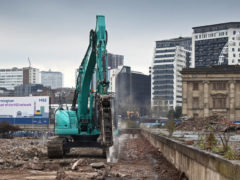 Comment
Doom-mongers and NIMBYs are out in force. Our poor excuse for a Prime Minister, Boris 'piffle' Johnson, has…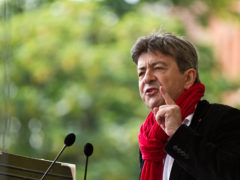 Comment
A recent LabourList article suggested that we in the Labour Party have much to learn from Jean-Luc Mélenchon,…