The EU referendum is as important as the General Election of 1945, Alan Johnson says today in a rallying speech to trade unionists.
The "immediate consequences" of Brexit would harm both the country and society as a whole, the chair of Labour In For Britain is expected to warn at the Usdaw conference later today.
"I believe the vote in the referendum on the EU on June 23 is every bit as important as that election in July 1945. Perhaps more so," Johnson will say.
"It is a vote about whether we remain or leave the EU, and there will be immediate consequences to that decision for everyone here, and every family in the land.  But it's about more than that.  For me, it's about what kind of country we are, what kind of society we want to be."
Speaking to the shop workers' trade union conference, Johnson will highlight the support for the EU from various trades – and the risk to their entitlements from a vote to leave the bloc.
"Nearly four million British trade union members are represented by unions campaigning to keep Britain in Europe this June.
"From nurses and builders, to railway workers, steel workers, postal workers and shop workers, trade unions will be campaigning for a Britain that Remains in Europe.
"The rights of working people are protected by our EU membership and Labour and our union movement are united in campaigning for Britain to Remain in Europe.
The Conservatives and UKIP would attack workers' rights without the EU to provide protection, he will add.
"It is vital that our Unions campaign for a Britain to Remain in Europe and campaigning for a Europe that protects working people and keeps the swivel-eyed alliance of the right of the Tory party and UKIP off our rights at work"
"And what about Michael Gove and Boris Johnson?  Does anyone really believe they want to leave the EU because it will help working families?
"No, their vision is a small state with few, if any, workplace rights, and the Thatcherite "supply side" economy that Nigel Lawson was eulogising the other day.  They know the EU protects workers' interests, and it's one of the principal reasons why they want to leave the EU.
This follows the Communication Workers Union decision to endorse a Remain vote yesterday,  bringing the number of those in unions backing the EU Remain campaign to almost four million. The CWU represents 190,000 workers in the post, telecoms and financial services industries.
More from LabourList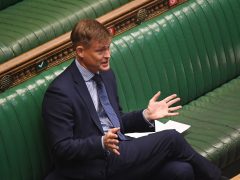 Comment
There were plenty of warnings that Hartlepool would be a struggle if you cared to look for them.…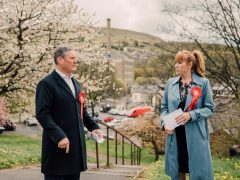 Daily email
Tony Blair and Peter Mandelson are taking to the airwaves and print to publicly offer their analyses of Labour's…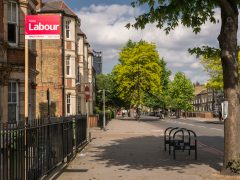 Comment
In our daily emails around the May 6th elections, we invited readers to share their thoughts on the…