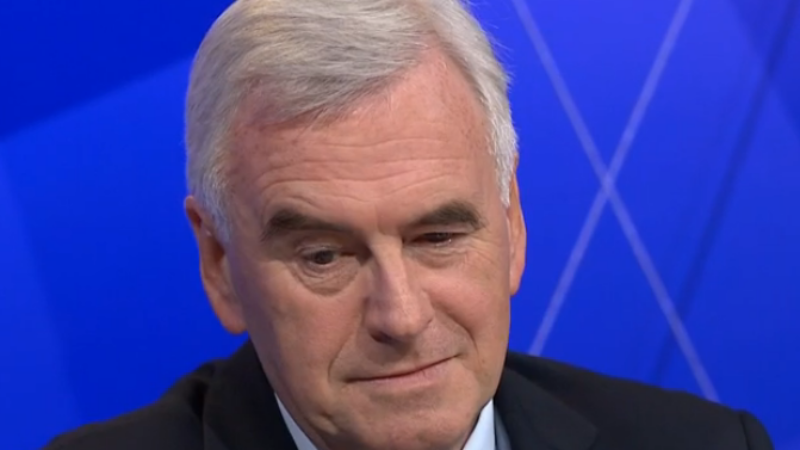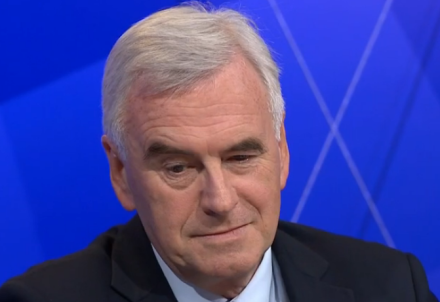 John McDonnell has topped LabourList's shadow cabinet rankings for the third month in a row, with a score of 3.85 on our 1-5 scale.
This is an increase on his top scores from March and February, in which he scored 3.49 and 3.37 respectively.
Some 54 per cent of voters awarded the Shadow Chancellor a full 5/5 score, way ahead of the second highest amount of full marks – Angela Eagle – who was awarded 5/5 by 25 per cent of readers.
Last month McDonnell had one of the most divided scores, with 72 per cent giving him either a one or a five. While his score is still divided, with 70 per cent doing the same, those offering him a 1/5 score has dropped from 25 per cent to 15 per cent.
It marks a turnaround for McDonnell who was criticised after his u-turn over George Osborne's "fiscal charter" last year, when he described his change as "embarrassing".
His increase could also reflect Osborne's chaotic Budget, which was followed by Tory u-turns, and David Cameron's evasive reaction to the Panama Papers tax scandal.
The survey results showed the next figures about whom opinion varied most strongly were Hilary Benn and Diane Abbott. Some 46 per cent offered the Shadow Foreign Secretary either a 1 or a 5, while 47 per cent did the same for the shadow International Development Secretary. Abbott has jumped from 26th to 21st in the rankings.
Angela Eagle, the only woman in the top five, came in second with a score of 3.56. The shadow Business Secretary consistently scores well, coming in at second place last month too. She is also the least unpopular figure, with only 8 per cent giving her a 1/5 score.
Both Eagle and McDonnell have given strong performances recently, with both standing up for steelworkers following the news Tata steel will be selling it's British steelworks plants, along with backbencher Stephen Kinnock.
Deputy leader Tom Watson has jumped five places to come in fourth with a score of 3.21 – potentially reflecting his outspoken comments on Conservative failure on tax avoidance.
| | |
| --- | --- |
| John McDonnell MP | 3.85 |
| Angela Eagle MP | 3.56 |
| Owen Smith MP | 3.32 |
| Tom Watson MP | 3.21 |
| Chris Bryant MP | 3.14 |
| Lisa Nandy MP | 3.13 |
| Heidi Alexander MP | 2.98 |
| Luciana Berger MP | 2.97 |
| Gloria De Piero MP | 2.96 |
| John Healey MP | 2.96 |
| Lucy Powell MP | 2.95 |
| Maria Eagle MP | 2.93 |
| Andy Burnham MP | 2.92 |
| Hilary Benn MP | 2.87 |
| Seema Malhotra MP | 2.86 |
| Emily Thornberry MP | 2.86 |
| Jon Trickett MP | 2.73 |
| Rosie Winterton MP | 2.71 |
| Jonathan Ashworth MP | 2.7 |
| Kate Green MP | 2.69 |
| Diane Abbott MP | 2.67 |
| Baroness Smith of Basildon | 2.66 |
| Vernon Coaker MP | 2.63 |
| Lilian Greenwood MP | 2.62 |
| Lord Falconer of Thoroton | 2.58 |
| Lord Bassam of Brighton | 2.54 |
| Ian Murray MP | 2.52 |
| Kerry McCarthy MP | 2.52 |
| Karl Turner MP | 2.51 |
| Nia Griffith MP | 2.5 |
More from LabourList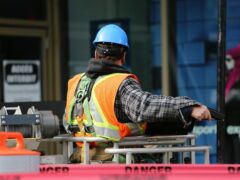 Comment
"If you try to underpay you just get annihilated in the comments. You have to delete the post"…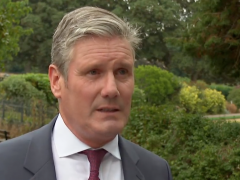 Video
Keir Starmer has said people he has spoken to are "very, very pleased" with Labour's proposal to freeze…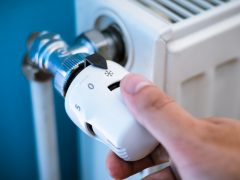 Comment
Labour has today unveiled a plan to respond to the cost-of-living crisis and protect consumers from sky-rocketing energy…