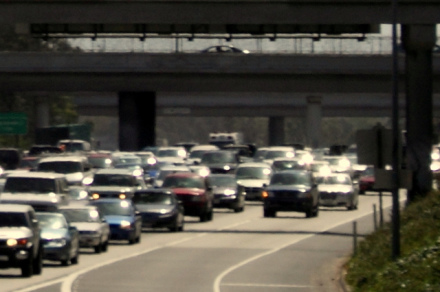 If each year serial killers committed mass slaughter, or if an annual flood killed thousands of Londoners, then there would be a public outcry, with Government action and money to stop it happening again.
But that's not the case with diesel pollution which, according to the Royal College of Physicians' recent report, kills 40,000 people a year. That's why at Prime Minister's Questions last week I asked David Cameron why, given that 800 people were being killed each week from diesel pollution, he wasn't removing the worst polluting diesel vehicles from our cities but was instead lobbying Brussels to weaken plans to clean up our air.
Amazingly he answered by saying "I want a strong car industry in Britain…. We are a major investor and builder of diesel engines."
But with 225,000 new diesels registered in the UK last year that's 5.6 new cars per premature death. Surely that is not a price worth paying.
Diesel emissions cause lung cancer, bronchitis, asthma, strokes, heart attacks and heart disease. Diesel particulates absorbed by pregnant women harm unborn foetuses, cause low birth weight, organ damage and stillbirth. They also reduce IQ, and cause ADHD, anxiety and depression in children. Diesel pollution is a public health disaster which costs the economy and NHS £20bn a year with 6 million working days lost yet the Prime Minister and Mayor of London have stood idly by.
Diesel cars are still regarded as greener and more efficient and now represent 36 per cent of our 29 million cars, up from 7.5 per cent in 1994, and 50 per cent of all new cars. Only last year the Volkswagen scandal woke up the public to the public health impacts which Governments were first warned about in 1989 and 1993. Then as now the Government decided to prioritise CO2 targets for climate change over health concerns and diesel tax rates have been the same as petrol since 1994 and some diesel cars enjoying lower vehicle tax.
It is time for the Chancellor to make public health a key criterion for fuel tax rates as it is for tobacco, alcohol and now sugar.
Public interest and momentum for decisive action is growing. Last week Greenpeace activists were arrested for putting masks on statues in London landmarks, following the Evening Standard's revelations that for central London households, air pollution is considered more concerning than gang violence. Undoubtedly, this will be a key voter issue in this year's elections and in 2020.
Last month the climate charity Client Earth has taken the Government to the High Court as UK air quality violates EU Law. My own Air Quality Bill, unopposed when recently presented, includes provisions to ensure robust emissions testing, restrictions from urban centres for the most polluting diesel vehicles, and a fiscal strategy to promote greener transport such as electric trams and LPG taxis. We need a diesel scrappage scheme, a tax on new diesel cars and to clean up our public transport. The concrete evidence and proven technology is now there to prevent thousands more dying from diesel pollution.
Citizens should be told their local air quality with the Environment Agency issuing pollution warnings so people can help to protect themselves. Public awareness would accelerate urgently needed action. It is simply unacceptable that the Government is only pledging to fulfil its 2010 EU Air Quality Standards by 2025 as so many are being harmed.
When 12,000 died in the 1952 smog the Clean Air Act was introduced. Now nearly 10,000 die each year in London. The Brexit campaign cannot be allowed to let the UK sidestep EU air quality standards, however convenient that is for London Mayor Boris Johnson.
Politicians and manufacturers must hold up their black hands in shame and take action to end this appalling scandal. We simply cannot tolerate 40,000 premature deaths from diesel each year.
More from LabourList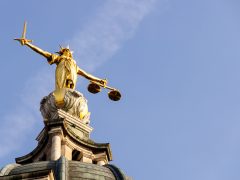 News
Labour has told the government that "rape victims cannot be left to wait decades for action" after official…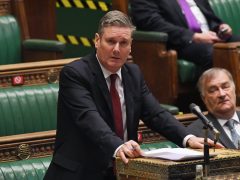 News
Keir Starmer is set to lose another of his closest aides as it has been confirmed that Chris…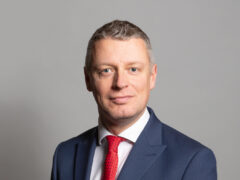 Comment
Extreme weather happening more often is an urgent sign that all is not well with our planet. We…