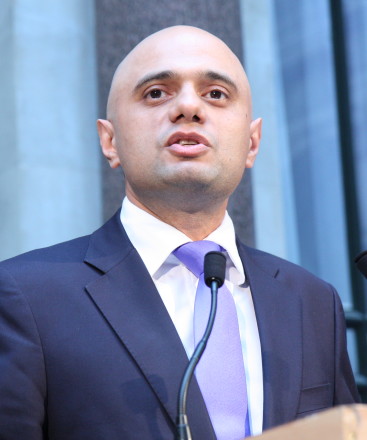 Business Secretary Sajid Javid was treated to a series of lavish hospitality events in Britain and abroad last year at the same time as thousands of steel workers were losing their jobs.
Javid flew out to India to meet Tata Steel bosses yesterday, a full week after the crunch talks on the future of the steelworks took place.
New Business Department documents show that on previous trips to India, Javid was previously hosted at freebie events – including a night at the luxury hotel Taj Falknuma Palace, which is owned by the Tata group, in December.
On several occasions Javid was enjoying events at movie premieres and Rugby World Cup matches on the same days as steelworkers in Redcar, Sheffield and Rotherham have lost their jobs.
Javid is already under fire for his handling of the steel crisis, and he has come under further criticism from Labour figures and trade unionists after today's revelations.
Shadow Cabinet Office minister and Sheffield MP Louise Haigh said that the developments raise "serious questions about transparency" in government.
"I doubt the Sheffield or Teesside steel workers who faced redundancy while the Business Secretary and his advisers were partying on will be very impressed. And it raises serious questions about transparency as well," Haigh said.
"It is of real concern that the spending watchdog has had to censure the Business Department for allowing unacceptable levels of hospitality, not least from the Chinese government – and that three of its registers of interest have gone missing."
"We need full transparency now – all hospitality and meetings, including how and why the Business Secretary was dined by Tata. I'm calling on the government to publish all the registers of interest for this year now, so we can judge the facts for ourselves."
GMB General Secretary Tim Roache also piled the pressure on Javid, calling on David Cameron to "sort it out".
"You couldn't make it up," Roache said. "While the future of an entire industry was on the line, the Business Secretary was on expenses paid jaunts to film premieres, the Rugby World Cup and even a bit of Shakespeare.
"It beggars belief that he visited Tata in India and apparently failed to mention British workers. Steel workers have been let down and let down badly. It's time for the Prime Minister to step in and sort it out."
However, Welsh First Minister Carwyn Jones was more upbeat after meeting with Cameron and George Osborne yesterday. The Welsh Labour leader said it was "heartening" to hear that nothing was off the table, and pushed for temporary nationalisation to protect jobs in Port Talbot.
"I think it's fair to say the UK Government and ourselves are in the same position. We want to preserve these jobs in our communities," he said yesterday.
"We identified areas that need to be dealt with – the issue of pension liability, that needs to be dealt with in order to make our plans attractive in terms of a sale; energy prices in the UK; and of course the issue of tariffs – and the UK Government indicated it was looking very carefully in these areas in order to improve the situation for steel."
More from LabourList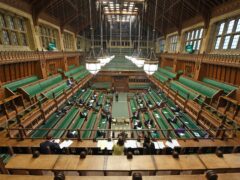 News
An amendment to the domestic abuse bill that would have introduced a register of serial perpetrators has been…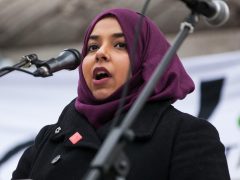 Comment
The 'no recourse to public funds' condition imposed on those subject to immigration control means that migrant victims…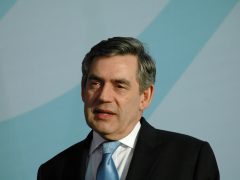 News
Gordon Brown has joined more than 170 other former heads of state and government and Nobel laureates in…