Some 11 million confidential documents describing mass tax avoidance have been taken from a Panama law firm and leaked to more than 100 media outlets around the world. In politics, anger is often synthetic, but here's why people across the world are disgusted by what they have learnt in the past 24 hours.
Tax avoidance is wrong. Duh! But it worth's repeating. Tax avoidance is more than just creative accounting – it is the scourge of society. It involves endemic lying, often over the course of several decades and with a small army of accountants to support the deception. Law firm Mossack Fonseca appears central to a long-running deception, although the company denies wrongdoing.
Avoidance is rich people pretending that professional success justifies fraud. Look at the Panama client list: 12 current or former heads of state, businessmen and women, and even monarchs. It is the rich who are plainly dissatisfied with their seven, eight or nine-figure bank balances and who want to become even richer.
It is worse than stealing from a shop or bank. The "great and the good" who used Mossack Fonseca would see it as rather grubby to use a gun to rob a high-street bank – but many of them are accused of ripping off taxpayers (you and me) for far larger sums. We should be as angry about white collar cons as we are about bank heists. Yet some of the alleged beneficiaries of Mossack Fonseca's work – such as Icelandic prime minister Sigmundur David Gunnlaugsson – are sitting atop the justice system, rather than experiencing its full force.
David Cameron is a bigger part of this story than his father. The PM said tax avoidance was "morally wrong" at the height of the public furore over the activities of comedian Jimmy Carr. But he has failed to crack down on the sheltering of assets offshore and many of the crown dependencies and overseas territories subject to his G8 agreement in 2013 – which aimed to reveal the true ownership of shadowy webs of companies – have said they will not comply with his reforms. This is more significant than the actions of a stockbroker who passed away in 2010.
It is not just minor obscure leaders who get their hands dirty. Petro Poroshenko, the president of Ukraine, is accused of setting up a secret offshore company at the time of intense conflict with pro-Moscow rebels. Tax avoidance scandals embrace "second-world" leaders and first world businessmen and women.
Tax avoidance and evasion undermine democracy. There are a few things that should bind together the people of each nation, like the rule of law and taxes. But when you are ducking the first to avoid the second then democracy is undermined. If the Panama Papers bring anything to be grateful for then it is that their sudden transparency unleashes a wave of voter anger against the politicians and company bosses who have deceived them.
The poorest people pay the price. If a millionaire doesn't pay tax, their lifestyle can only improve (at least until they are caught). But for a family on a low wage, who cannot resort to private schooling or hospital treatment, the quality of their education and healthcare declines because tax revenues are kept low unfairly. So the global elite revealed in the Panama Papers haven't just benefited from a better deal for themselves – they have ensured life gets worse for their countrymen and women.
More from LabourList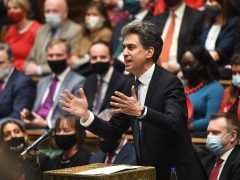 News
Ed Miliband has demanded that Liz Truss and Rishi Sunak end the "appalling vacuum of leadership" as households…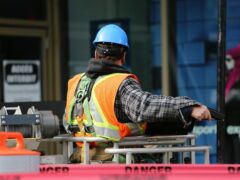 Comment
"If you try to underpay you just get annihilated in the comments. You have to delete the post"…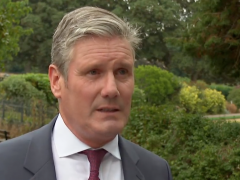 Video
Keir Starmer has said people he has spoken to are "very, very pleased" with Labour's proposal to freeze…