If you work hard is it fair to be paid less because you're young, or should we do more to ensure workers of all are paid the same? Sadly the Government's official policy seems to accept the huge disparity in wages between young and older workers.
Take the new "national living wage" which was introduced last week. The headlines have focused on new living wage £7.20 pay rate. That's a welcome 50p increase in the national minimum wage, up from £6.70.
But the benchmark won't apply to everyone. If you're 21-25 it will be £6.70. If you're 18-20 it will be £5.30. If you're 16-17 it will be £3.87. And if you're an apprentice you'll get the princely sum of £3.30, rising to £3.40 in October this year.
I doubt you'll hear much from George Osborne this week about the lower rates of pay for young workers. It's like he's accepted young people are a "lost generation" who can sink or swim.
And sadly pay isn't the only area where young people have been let down by this Government
In 2011 the Government scrapped the Educational Maintenance Allowance (EMA) scheme. Under the EMA scheme, 650,000 16 to 19-year-olds young people from low-income families were given grants of between £10 and £30 a week. The last Labour government had brought in EMA to tackle teenage drop-out rate from education, particularly among poorer students. The end of EMA put huge pressure on young people with many dropping out of further education because they don't have enough money to live on.
Young people have also been let down by the failure of the Government's Youth Contract. The contract offered businesses a subsidy of up to £2,275 for employing a young person who has been unemployed for six months or more. Since it's launch in April 2012, fewer than 5,000 wage incentive payments to employers were made – less than 10 per cent of the Government's target (160,000 wage incentive payments by 2015). Sadly the contract proved too complex for employers and far too little effort was been made to simplify and then promote the scheme. Just two years after the flagship policy was launched the contract was scrapped.
And when it comes to unemployment, young people are nearly three times more likely to be out of work than the over 25s. Earlier this month new Government figures showed a huge gap between the unemployment rate for young people and older workers. The unemployment rate for 16-24-year-olds was 13.7 per cent, compared to 5.1 per cent for those over 25.
It doesn't have to be this way.
Investing in young people, giving them the skills they need and paying them a fair wage should be the norm, not the exception.
Last week my council agreed to pay our apprentices the genuine real living wage. That's £9.40 an hour. We took the decision because we're committed to ensuring decent standards of pay. And if you're an apprentice who's working hard, learning new skills and building a career, why should you miss out on a national pay rise?
Paying the living wage isn't just good for our staff. It allows us to set an example to other employers. That means we can encourage our suppliers to pay their staff the same rate.
The living wage is good for everyone – workers, businesses and society. Independent reports have found more than 80 per cent of employers said paying the wage had improved the quality of the work of their staff, and that absenteeism had fallen by around 25 per cent. The living wage gives workers a fairer reward for the contribution they make to their business. And the living age is good for society, ensuring there is a higher floor for wages and moving us towards a high wage, high skill economy.
This month thousands of young apprentices and workers under 25 will see the headlines about the new £7.20 "national living wage" and wonder why it doesn't apply to them. Is their work less valuable? No. Are they contributing less to their fellow workers? Of course not.
One of Labour's greatest achievements was to create an unbreakable consensus about minimum standards of pay. That's a principle the Government should be applying to apprentices and young people today.
Young or old, if you work hard you deserve a fair wage.
Joe Goldberg is Haringey Council's cabinet member for economic development
More from LabourList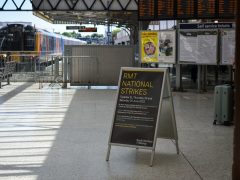 News
Labour metro mayors have argued that the cost-of-living crisis is "forcing" people into industrial disputes and that striking…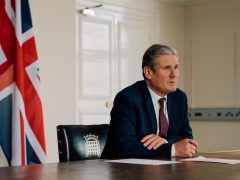 Comment
Below is the full text of the speech delivered by Labour leader Keir Starmer to the Centre for…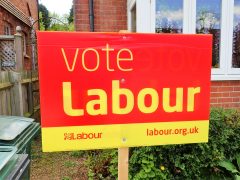 News
The process to select the next Labour parliamentary candidate for Exeter is underway. The constituency has been represented…