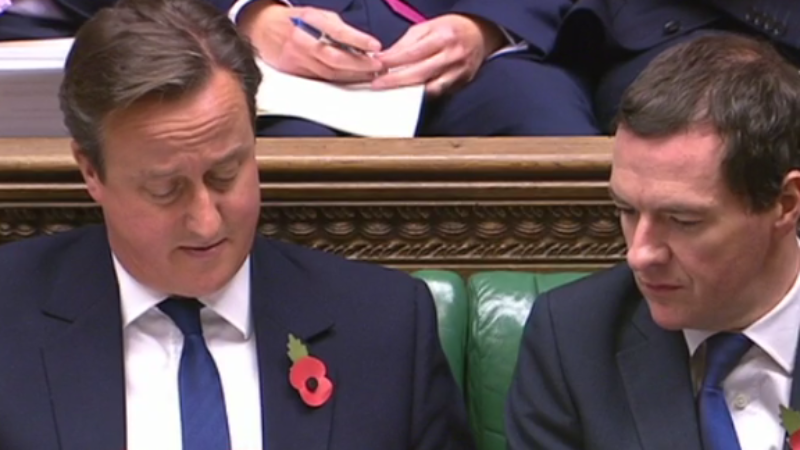 It's been a pretty bad few weeks for the Number 10 Press Office.
Between the chaotic response to the steel crisis and the absentee Secretary of State Sajid Javid, the fallout from the forced schools academisation announcement, another Junior Doctors' strike and the ongoing ripples from the second omnishambles budget and IDS's resignation, the last thing the press office needed was one of the biggest leaks in history raising questions about Cameron's own tax status.
Perhaps it was the cumulative pressure of weeks of bad headlines for the Prime Minister and his party that led to the spectacularly botched press operation since news of the Panama Papers contents emerged.
First they went on the defensive saying the Prime Minister's tax affairs were a private matter. Then as pressure mounted, Cameron made a partial statement saying neither he nor his family benefit from offshore trusts. When many questions remained about whether they had benefited in the past or would benefit in the future they gave another statement saying they would not benefit 'in the future', but gave nothing away about benefiting in the past.
Somewhere in the midst of this media-mismanagement storm a spokesperson for the Prime Minister said that whose questioning Cameron's tax affairs would need to "put up or shut up". Not a very helpful statement, all things told…
Now tax evasion and avoidance are by design very complex things that take lots of time and energy to disentangle and understand. Perhaps the press office were playing for time and playing dumb while the PM's accountants scrambled to find out whether he and his family were benefitting from the spoils of tax avoidance or not.
Either way, these rocky last few weeks, and the Panama panic of the last few days, seem to be clear signs that the wheels are starting to fall off the Cameron and Osborne machine.
Conservative Party members seem to be feeling this too. In the latest Conservative Home poll George Osborne is languishing fifth in leadership ratings with only those heading up the most high profile disasters of the last few weeks: Nicky Morgan, Jeremy Hunt and Sajid Javid, behind him.
Even before the questions raised by the Panama Papers, Cameron was feeling the public opinion pinch. The survey released by Ipsos Mori a few weeks ago had his approval rating down at a whopping -25.
But this isn't just a question of PR. It's a question of competence, and the Cameron-Osborne duo are beginning to fail that test.
40,000 British jobs at and related to the Tata plants are at stake at the moment, yet at the highest point of crisis the Business Secretary was nowhere to be seen and was found to have played no part in last week's delegation to India attempting to find a solution.
Just hours after Tata announced it was going to sell its British business last Tuesday night Government Minister Anna Soubry told us that 'all options' were being considered, only to be superseded the next day by the Prime Minister saying 'I won't believe nationalisation is the right answer', who was then again contradicted by Sajid Javid who told us on Sunday that 'nothing has been ruled out'.
This chaos is just not good enough. It's the same heavy handed confusion that led us to the fourth Junior Doctors strike yesterday, with an all-out strike planned for a few weeks' time and the same again that has led to outcry from teachers, parents, Tory MPs and Tory Councils and others over the forced academisation of high-performing, well-run schools.
Osborne keeps saying he's a Chancellor that listens, so he and Cameron need to do so again now.
Steel is a core British industry, it cannot be allowed to fail. Locally run schools with active parent governors are a staple of our education system, they cannot be torn apart. Junior Doctors are the arms and legs of our NHS, they must not be ground down. Taxes are a fundamental part of our economy, they must be not be ignored.
Iain Duncan Smith has already had enough of Osborne and Cameron's hubris and has thrown in the towel.
With local elections fast approaching across the country, this is the message we'll be campaigning on.
Jon Ashworth is MP for Leicester South and Shadow Cabinet minister without portfolio
More from LabourList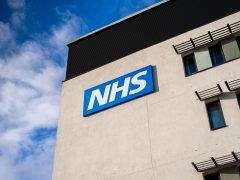 News
The GMB and the Royal College of Nursing have called off planned strike action in Wales following a…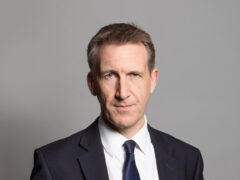 News
Dan Jarvis' bill on extending job protections for pregnant women and new parents has passed its third reading,…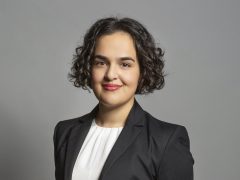 Comment
"Children are literally being picked up from outside the building, disappearing and not being found. They're being taken…