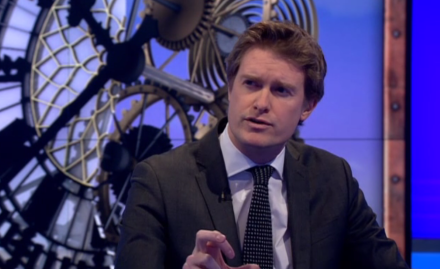 At a Centre for Cities event in Manchester yesterday I argued that it is time for our party to turn its back on seventy years of centralism. Not because I am opposed to it in principle, but because I believe it does very little to nurture democracy and a sense of the common good.
It also has a poor record at delivering social justice in the modern world. According to the OECD, a more decentralised approach to government now correlates with stronger growth; more social investment; better educational outcomes; higher wellbeing and less regional inequality. Far from being essential to our historic mission on inequality, we are learning that centralism strains against it.
There are political benefits, too. For a start, we urgently need an effective counter-argument to the Government's Northern Powerhouse agenda. Yes, we all know that the rhetoric belies a secretive, haphazard and controlling approach to devolution. That charges of devolving austerity are not difficult to uphold. And that across whole swathes of the public realm – schools, affordable housing, local planning – an authoritarian Tory statism still holds sway. Nevertheless, criticism alone will not answer the key question of how to govern England in the 21st century. Nobody believes the traditional Westminster model is working. We need a constructive Labour alternative.
In fact, I would argue that the socialist ethic has never been well cultivated by a remote and commanding state. That actually Labour's "long march through the institutions" began at a municipal level in 19th century. Whether it was the voluntary associations, mechanical institutes, labour exchanges, friendly societies and nascent trade unions of Manchester; the "municipal gospel" of Joseph Chamberlain in Birmingham; or the community collectivism of the Glasgow Stalwarts on red Clydeside, the horrors of taming urban poverty in our great industrial cities gave rise to a municipal socialism which has been massively underestimated in terms of its importance for our party's later electoral success.
For what those high-minded Victoria ideals also helped create was a public realm predisposed towards social justice, civic activism and community service. A public realm that – when democratised later in the century – gave birth to a pragmatic municipalism that armed socialism and the early Labour Party with a practical record of achievement. And which in turn helped to lay the ethical and political foundations for 1945 and the golden age of social democracy.
As we look out across a continent governed by the centre-right and in many places threatened by the far-right, some might argue we face a task every bit as gargantuan as that which faced our forebears. But at a city level socialists and social democrats still wield an awful lot of power. In fact, from Hamburg to Berlin, Copenhagen, Manchester, Newcastle and Liverpool, you could argue they house the most successful progressive politicians on the continent. It is time we in Westminster backed them to rebuild our country and our progressive politics from the bottom-up.
In my view, we need a Labour devolution agenda that goes beyond the Government's inadequate approach in three crucial areas.
First, we should be more radical in devolving fiscal powers. In Tokyo, civic leaders can raise city taxes on everything from local corporations to roads in order to build the finest city transport system anywhere in the world. Yet here in England, tax raising powers are tightly controlled by the Treasury and only 9 per cent of taxes are retained locally.
Second, we can be bolder on public services such as welfare and education. It is ridiculous that the Westminster-dominated approach to public services views the needs of Stoke-on-Trent to be the same as those in Stoke Newington. In New York City, the mayor decides where and when to open schools. Why not in London, Sheffield or Newcastle?
Third, we should look at new models of civic ownership in essential services such as energy, water and broadband. Labour councils such as Nottingham are already using renewables production to take on the Big Six. Meanwhile, cities as diverse as Houston, Berlin and Paris now run their own municipal water and sanitation services.
Of course none of this will be easy. But long before we became the party of falling Tredegar bedpans reverberating around Westminster we held to "municipal socialist" ethic of allowing England's great cities to govern themselves. We should return to it. The task of reducing inequality, improving public services and revitalising democracy in the modern world depends upon it.
More from LabourList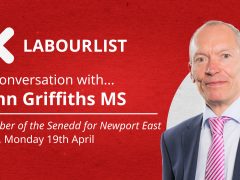 Video
Join us at 5pm on Monday, April 19th, for our latest 'In conversation with…' online event with LabourList…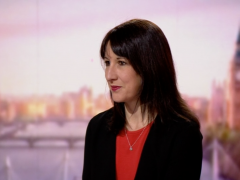 Video
Andrew Marr Show Rachel Reeves, the Shadow Chancellor of the Duchy of Lancaster who leads on Tory cronyism…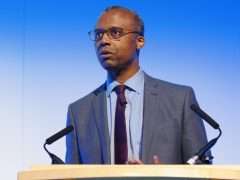 Comment
No matter your race, ethnicity or background, we all deserve fair treatment for the effort we put in.…