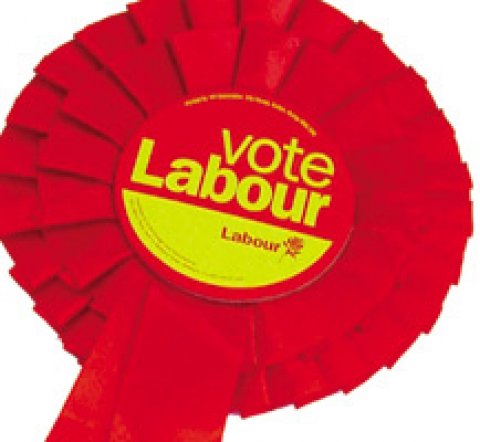 National Executive Committee Report by local government representative Alice Perry
Tuesday 17 May 2016
Leader's Report
Jeremy Corbyn spoke about the EU Referendum and the importance of securing membership of the EU to protect jobs, the economy and our rights at work.
Jeremy spoke about May's election results. He praised the various election successes, including the Mayoral election results in London and Bristol. In London hope trumped fear with voters rejecting racist, Tory smears to make history by electing Sadiq Khan. Jeremy highlighted the historical significance of the result in Bristol, with voters elected the descendent of a slave in a city that was once a centre for the global slave-trade. Jeremy also congratulated our other Labour mayors in Salford and Liverpool and talked about how he intends to work closely with Labour mayors, police and crime commissioners and councillors to formulate policy and listen to the advice and experience of local government. Jeremy discussed the varying results in England, Wales and Scotland. Jeremy suggested that at a future meeting the NEC have a full, in-depth discussion about the results in Scotland, what the issues are and how we can address them.
Jeremy then answered questions and discussed a range of issues including on the election results, the refugee crisis, the Education White Paper and plans to force schools to become academies, the Trade Union Bill, the Housing and Planning Bill, the economy, the steel crisis, the EU Referendum, engaging young people in politics, the Tooting by-election, improving rights at work, the living wage, tackling various forms of prejudice on the left, including sexism and anti-Semitism, Chile, party unity, increasing female representation in politics, the danger of taking voters for granted, improving pay and conditions for care workers, cleaners and teaching support staff, the posting of workers directive and addressing the rise of UKIP in England and Wales.
Zero tolerance of anti-Semitism
The NEC are appalled by recent cases of anti-Semitic abuse. Anti-Semitism has no place in the Labour Party and is contrary to everything we stand for. Jeremy introduced a new code of conduct for the party, which states:
"The Labour Party is an anti-racist party, committed to combating and campaigning against all forms of racism….Labour will not tolerate racism in any form inside or outside the party….Any behaviour or use of language which targets or intimidates members of ethnic or religious communities or incites racism, including anti-Semitism…or undermines Labour's ability to campaign against any form of racism, is unacceptable".
Anti-Semitism inquiry
Jeremy Corbyn then introduced Baroness Jan Royall, who has conducted two recent investigations into specific allegations of anti-Semitism, and Shami Chakrabarti, who will be chairing a wider ranging inquiry looking at anti-Semitism within the Labour Party. The entire NEC recognises the seriousness of this issue and is committed to addressing all the issues raised by these inquiries. You can read the executive summaries and recommendations of Baroness Royall's reports online at http://press.labour.org.uk/post/144505485689/baroness-royall-inquiry.
The NEC discussed the recommendations. A number of us expressed our support for the NEC, and others in leadership positions, undertaking equality awareness training. We also discussed the rise of unacceptable abusive behaviour online, with Tom Watson leading on drawing up a code of conduct for online engagement. I raised the issue of high profile cases of rejected members successfully applying to re-join the Labour Party only to be immediately banned because of anti-Semitic views. I asked that we review this appeals process and Iain McNicol confirmed that this review is taking place.
Many members of the NEC have backgrounds in fighting racism and inequality and are proud of Labour's traditional role in promoting equality and showing moral leadership on these issues. The NEC agreed that it is vital that Labour stands up for our values and our history as the party who fights for human rights and equality. We thanked Baroness Royall (who will be vice-chair of the broader inquiry) and Shami Chakrabarti for taking on this important task. The inquiry will be independent, robust, constructive and forward looking. You can submit evidence to the inquiry by emailing [email protected].
Deputy leader's report
Tom Watson gave an update on the party reform and digital transformation work. He told the NEC that nine out of 10 new members joined the party online. Labour are working to dramatically improve our website and online engagement. We are also developing new online campaigning tools. Labour has launched new podcast channels and is live streaming events to audiences of hundreds of thousands of people. Tom will be consulting on the new online code of conduct and looks forward to the input of Councillors and members.
Transforming the Labour Party: party reform
Tom Watson gave an update on the party reform work, which includes looking at improving diversity of representation, support for councillors, devolution and community organising. Labour will be launching a range of new training for all councillors, with specific leadership training for women and BAME members and councillors. There will also be residential courses to train new community organisers. Tom Watson is working incorporate community organising into our campaigning. Please get in touch if you have any views on devolution, national identity and/or how Labour can better support councillors and raise our status within the party. The regional ALC reps are also holding consultations – please participate and make your voices heard.
National Policy Forum
Angela Eagle presented a report on the work of the National Policy Forum and on her work reviewing Labour's policy making process. Angela has recently launched Labour is Listening and is committed to developing an engaging and inclusive policy making process. The NEC also agreed that the GMB's Cath Speight will replace Ken Livingstone as the Foreign Affairs Policy Commission co-convener.
Ethical sponsorship
I highlighted the need for Labour to develop an ethical sponsorship policy to balance the financial needs of the party with our Labour values. The Trade Union Act will have a devastating impact of our finances and is an appalling attack on British democracy. At the same time, concerns have been raised about accepting donations from certain organisations. Iain McNicol confirmed that the NEC business board is looking at how best to achieve this balance and report back soon.
Remembering Darren Cooper
The NEC held a minutes silence to remember people from the Labour movement who have recently passed away. The NEC paid tribute to Darren Cooper, former Leader of Sandwell Council. Darren was a real character and extremely popular with councillors across the country. We will all miss Darren's warmth, humour and passion. Rest in Peace Darren.
Questions
If you have any questions please get in touch. You can follow me on twitter at @AlicePerryUK. You can sign-up to receive regular emails and updates and read previous NEC reports on my blog at https://aliceperry.wordpress.com/nec/.
NEC Nominations
Nominations are now open for the local government representatives on the NEC. Please do ask your Labour Groups to nominate me (Alice Perry) and LGA Labour Group leader Nick Forbes so we can continue to stand up councillors and be a strong voice for local government on the NEC.
More from LabourList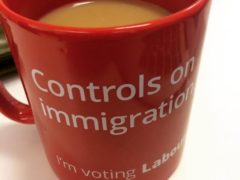 Comment
All the noise coming from Labour around immigration over the last few weeks has revealed an essential truth…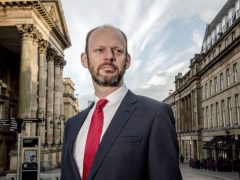 Comment
Jamie Driscoll has said he has received "literally thousands of messages of support" following the decision to exclude…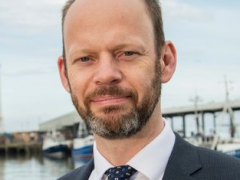 Daily email
Parliament returns from Whitsun recess today and the House of Lords will be discussing the government's illegal migration…