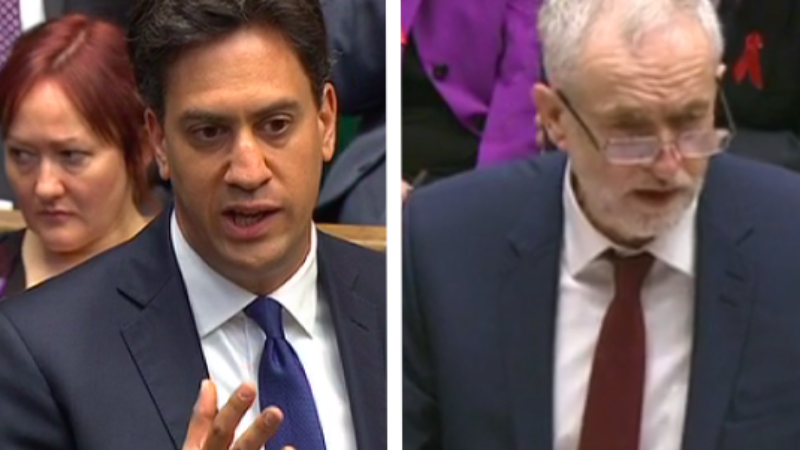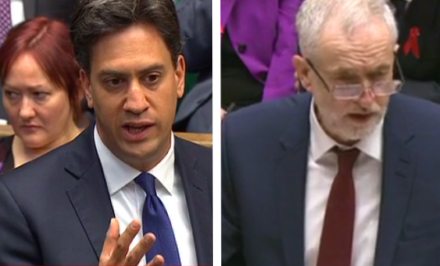 Jeremy Corbyn and Ed Miliband will hit the campaign trail together today as they champion the leadership the EU has shown on tackling climate change – and warn that a vote to leave would put recent progress "at risk".
It is the first public appearance that former leader Miliband has made with his successor, and comes in a week in which rumours circulated that Corbyn was trying to coax him back into the Shadow Cabinet. During last year's leadership contest, Corbyn praised Miliband's time as Energy and Climate Change Secretary in the last Labour Government, and said he would welcome the Doncaster MP returning to the shadow role in his own frontbench team.
Today's joint campaign stop will do little to dampen speculation around what many still regard would be a surprising return.
Speaking together at a Labour In campaign rally in Doncaster today, Corbyn and Miliband will talk about the importance of dealing with climate change, and investing in new green technologies, with Corbyn warning that a vote to leave would leave the country open to the "Tory agenda" on the environment.
This is the latest warning in the Labour leadership's wider "Tory Brexit" argument – appealing to progressive voters to stay in, as the terms for leaving the EU would be negotiated by a Conservative Government.
"The challenge of tackling climate change is a moral responsibility, an economic necessity and the single most important thing we can do for our children and our grandchildren and leaving the EU would rob us of the ability to overcome that challenge," Miliband is expected to say.
"Membership of the EU has not only raised the UK's environmental standards, but, especially as I know personally from my time as Climate Change Secretary, enabled Britain to drive progress across all Member States."
"Every major climate change agreement has involved EU leadership.  So when it comes to climate change Britain stands taller and is stronger inside the EU. That is why people who care about this generational challenge should vote to Remain on 23 June."
Jeremy Corbyn is expected to say that climate change "is one of the greatest fights of our generation", and will warn that EU membership is vital for accessing funds for green projects "at a time when the Government has scrapped funding".
He will say that leaving the EU "would risk investment in new green technologies and the jobs that accompany them, and would leave us open to the Tory agenda which has been so damaging to our environment."
More from LabourList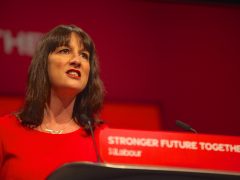 News
Rachel Reeves will set out a "radical plan" to make Britain the "high-growth, start-up hub of the world"…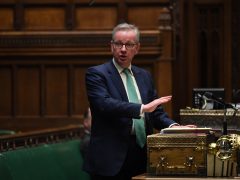 News
Michael Gove has approved planning permission for a new coal mine despite warnings that the decision will undermine…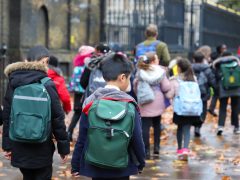 Comment
The Children and Families Act and the SEND code of practice set out clear guidance on caring for…