Jeremy Corbyn today puts plans for a National Investment Bank at the heart of his economic strategy.
The Labour leader will use Labour's State of the Economy Conference to call for the "re-industrialisation of Britain for the digital age" as he demands investment in infrastructure, transport, housing and technology.
Corbyn appears to be bringing together a series of key themes from the campaign that prompted his overwhelming victory in the Labour leadership last summer. He is expected to repeat his attack on the "failed economic orthodoxy" of several governments, highlight the impact of tax avoidance on funding for public services and outline a vision of an economy which supports the low paid as well as successful entrepreneurs.
He is the keynote speaker at the conference which was put together by shadow Chancellor John McDonnell to "help stimulate the debate about how we can create a future economy where prosperity is shared by all".
Corbyn is expected to set out more details of the "New Economics" as well as a plan for the new bank, which has echoes of the British Investment Bank proposed by Ed Miliband in 2012.
"We want to see a break with the failed economic orthodoxy that has gripped policy makers for a generation. And set out a clear vision for a Labour government that will create an economy that works for all, not just the few," Corbyn will say.
"We want to see a genuinely mixed economy of public and social enterprise, alongside a private sector with a long-term private business commitment, that will provide the decent pay, jobs, housing, schools, health and social care of the future.
"Labour will always seek to distribute the rewards of growth more fairly. But, to deliver that growth demands real change in the way the economy is run.
"Only an economy that is run for all wealth creators: the technicians, entrepreneurs, designers, shopfloor workers, and the self-employed, and that puts them in the driving seat, is going to deliver prosperity for all.
"We want to see the re-industrialisation of Britain for the digital age. That means putting public investment front and centre stage, driven by a National Investment Bank as a motor of economic modernization, based on investment in infrastructure, transport, housing and the technologies of the future.
"The New Economics is also about economic justice. People expect companies that trade in this country, and people who live in this country, to pay their tax in this country. It funds our public services.
"Aggressive tax avoidance and tax evasion are an attack on the NHS, on schools our care for elderly and disabled people and the social security system that prevents poverty, homelessness and destitution."
More from LabourList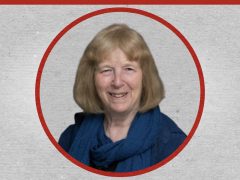 Comment
The national executive committee (NEC) met in the Labour borough of Westminster, the first time anyone has been…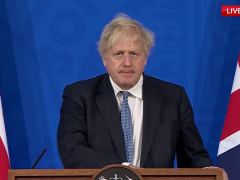 News
Three in five people feel that Boris Johnson should resign following the publication of findings relating to the…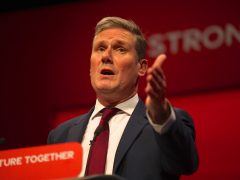 Comment
Below is the full text of the speech delivered by Keir Starmer in response to a statement from…