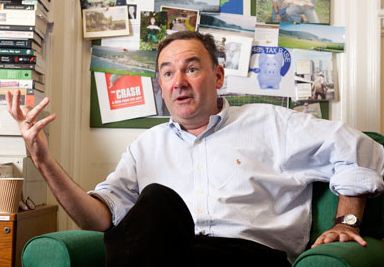 How did it come to this? That a Labour Party fighting an arrogant, out-of-touch Tory government who failed on their core economic targets, could go down to a crushing defeat despite carrying a healthy lead in the polls for not just a few weeks, but a few years.
The answer, according to Jon Cruddas, makes for painful reading. Labour, the party of work, was deserted by socially conservative working class voters who value family, work and fairness.
There is a lot of truth in what Cruddas says after a year-long review. Despite being led by a decent, principled man going into the 2015 general election, Labour failed to convince enough of the public to trust us on some of the very values that we hold most dear.
Cruddas' comments ring true to me because I heard it on the doorstep. As a candidate in the safe Tory seat of Maldon and, more significantly, as a volunteer twinned with the target constituency of South Basildon and East Thurrock, I was on the receiving end of more than a few comments of the kind Cruddas reports.
Despite an excellent local candidate, South Basildon and East Thurrock stayed blue, and Labour was pushed into third by UKIP.
Voters in swing seats didn't doubt our good intentions – but they certainly doubted our capacity to deliver on them. One of the kinder criticisms was that they liked Ed Miliband's proposed energy price freeze but did not believe he could make it a reality.
Other criticisms were more blunt. Sceptical voters in Essex told me what they thought Labour stood for: immigration, more spending on benefits and a chaotic approach to management the economy.
Now we all tried to argue back, whether through highlighting the economic contribution of migrants, the justice in supporting people who had lost their jobs or pointing out Labour had delivered a decade of record growth before a global banking crisis. But, clearly, it wasn't enough. If, for example, someone feels their community has been changed for the worse by immigration then quoting stats on the value of foreign labour won't change their mind on the doorstep. And it certainly wouldn't do anything to speed up their wait for a doctor's appointment in a town where the population has steadily risen.
So Cruddas has a point – and don't dismiss his arguments as simply the griping of a dissatisfied Blairite, as a handful have been tempted to do. Cruddas is more complex a character than that. He worked for Blair in the early years of the last Labour government and then, once he was elected to the Commons in 2001, became known for his criticism of the prime minister. In last summer's leadership election he nominated Jeremy Corbyn before voting for Andy Burnham.
In fact, Cruddas has several points, none of which make easy reading. The most painful one is perhaps the verdict that "socially conservative working class voters who value family, work, fairness, and national security are the most likely to have deserted the party".
This is painful because the first three values in this list are integral for a lot of members. It is also worrying because the next general election is likely to be fought on the same issues.
The other findings – that voters are fiscally conservative, that identity drives politics and that Labour members prize "abstract, universalist principles such as equality, sustainability and social justice" – are not surprising, but are worth hearing. There is nothing wrong with the list set out by Cruddas. They are ideas we readily support, but the challenge is to convert them into pragmatic and simple policies for the millions of people who don't spend their free time thinking about party politics.
Tristram Hunt has begun to suggest some of the answers. In Labour's Identity Crisis: England and the Politics of Patriotism, the book he published yesterday, he calls for a "progressive sense of patriotism" and describes his love of the industrial landscape.
But this is only the start of the process. If Labour learns its lessons, from Cruddas, Hunt and others, then there is a chance to make gains in 2020. The Tories campaigned and won a ticket of standing up for working people in 2015 and set about pulling apart their message almost immediately, proposing Budget measures that were either anti-work, like the tax credits cuts, or simply cruel, like the raid on disability support.
After a period of overwhelming change in the Labour Party, it remains clear that the Tories will still be arrogant, out-of-touch and missing their economic targets at the next election. We must get to the place where a divided Conservative Party is, in summer 2020, asking itself "how did it come to this?" Cruddas is asking the right questions. Now it is up to the Labour leader to come up with the answers.
Value our free and unique service?
LabourList has more readers than ever before - but we need your support. Our dedicated coverage of Labour's policies and personalities, internal debates, selections and elections relies on donations from our readers.
If you can support LabourList's unique and free service then please click here.