While the dust settles on a swathe of election results that will keep the number-crunchers busy for weeks, a torch has already been shone on the west country. Stand-out results in Exeter and my home city of Bristol have been viewed by some as an indication we should elevate hopes of a 2020 victory.
With headline-grabbing gains in mayoral and council elections in Bristol there will be supporters elsewhere who optimistically see the city as a pivotal part of Labour's great tidal comeback wave. Some might even be tempted to take the Bristolian model as a template for a Labour 2020 victory.
On that we should be ultra-cautious. Bristol's 2016 election results are the complex outcomes influenced by a range of factors from incumbency to electoral models; from geography to political 'independence'.
In 2012's anti-politics atmosphere Bristol voters had embraced 'independence', electing George Ferguson, a locally based architect widely seen as 'charismatic', on a low turnout. Three and a half years later they rejected independence, rejecting the goodwill and benefit-of-doubt they'd granted Ferguson.
During his tenure, the mayor's abrasive style had rubbed many up the wrong way, right across a city characterised by its contrasts. Within a year of taking office he had become a divisive character from the leafy well-to-do suburbs through to working-class estates. By the time he stood for re-election, he was deeply unpopular, genuinely detested by a constituency of people that cut across geographical and party loyalties.
Labour's candidate Marvin Rees in 2016 had come second to Ferguson in 2012, placing him as the clear challenger who could capitalise. Bristolian Marvin attracted widespread goodwill and enthusiasm for change – again across the spectrum. And his policy priorities reflected city concerns that his predecessor had failed to address.
After years of going to the polls in thirds, 2016 saw Bristol's first all-out council elections for years, the same day as voters selected a mayor and PCC. A turnout close to 45 percent was of course a good sign for Labour. Unusually for Bristol, people found themselves casting multiple votes that mattered, and while they were supporting one Labour candidate in a high-profile mayor election, they backed others too.
In general, this is a city with a large 'green', liberal, free-thinking population, which is increasingly affluent and young in the centre, with large much less affluent and much older populations on the outskirts, especially in south Bristol.
It's tempting to believe a pro-Labour shockwave hit the city, but long-standing truths about things we all know from years of campaigning still held true here.
Incumbent councillors tended to fare well, while those who lacked profile found it harder to cut through. In predominantly white working-class Hengrove a well-known Labour incumbent won in a three-member ward, but his two co-candidates fell to two Lib Dems – one also incumbent – in a result whose brightest spot for many was the ousting of the city's only UKIP councillor.
We knew that, in choosing an 'independent' mayor in 2012, Bristol voters had arguably torn up their political party-allegiance playbook. And if Labour's elected representatives and campaigners worked hard to understand the things motivating voters' everyday lives, they could be persuaded to head in our direction.
In fact, the 2016 results appear to show Labour managed to move people across to us from the Greens and, to some extent, the Lib Dems. But as in Hengrove the key is perhaps 'squeezability' – despite a strong campaign in Southville we were just unable to gain a seat from a pair of incumbent Green councillors, for example.
May 2016's good results were built on long-standing foundations. In Bristol South the campaign for council seats benefited from three years of organising for the 2015 general election. As a new candidate for MP the organising team had put a structure in place to support candidates in wards with Green & Lib Dem representation.
Absolutely crucially, we had volunteers, hard-working Labour people willing and keen to pound the streets, listen and report back local priorities so our campaign could reflect these. Relentless door-knocking, listening hard, grasping issues that matter, understanding they differed from street to street. And understanding the need to address residents' personal agendas – they're altruistic up to a point, but also want to believe there's something in it for them and their families.
We worked to maintain a dialogue with a wide constituency of people, not just those we believed would back Labour, showing interest, commitment and action for people regardless of what we believed to be their current political preference.
So Bristol now has a Labour council, and a Labour mayor, with an opportunity to implement Labour values, working as a progressive council like other core cities, making itself a shining example of accountable local government working for the whole of the city, not just those with the loudest voices.
Bristol's Labour team will analyse its results and learn lessons as we head towards 2020. Across the country, Labour must avoid jumping to the wrong conclusions from a set of results so, so dependent on a complex set of factors.
Like other councils up and down the country, Bristol has no money, the victims of savage Tory cuts. Ultimately to be the difference we want it to be, the city needs a Labour government.
Those number-crunchers will have something to say about the prospects, although even Bristol's positive election results aren't able to offer any indications we're currently on course to beat the Tories.
Campaigning and organisation on issues is key, but the demographics are different everywhere, and despite its excellent results we know that Bristol isn't a blueprint for Britain.
Karin Smyth is MP for Bristol South
More from LabourList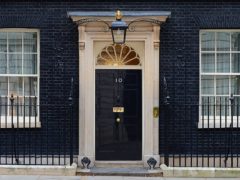 News
Labour MP Barry Gardiner has written to the Metropolitan Police commissioner urging her to investigate reports that Christmas…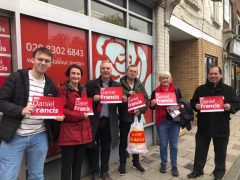 Daily email
The Old Bexley and Sidcup by-election result is in: the Tories held the seat. This should not be a surprise to…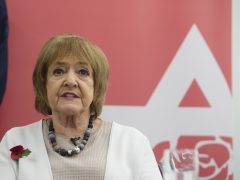 News
Below is a rolling list of Labour MPs who have announced that they will not be seeking reselection…