Lord Sugar has his work cut out.
The brusque business star of TV's The Apprentice ain't everyone's cup of tea, but we all need him to succeed in his new job as the Government's enterprise tzar. Because all is not well in Britain's enterprise economy.
Britain is loads more enterprising than it used to be. We boast nearly 2 million more firms than at the turn of the century – as it happens, many of them created in the Labour years. Britain is home to over 40 per cent of Europe's so-called "unicorns" (new firms worth over $1 billion). By the next election, there will be more self-employed people than public service workers.
But, here's the inconvenient truth.
We need to be doing much, much better. In new figures I commissioned from the House of Commons library this week, it turns out that an incredible one million people have left entrepreneurial activity in the last three years.  Globally, Britain is only 48th out of 60 in the global enterprise league table. Of the top 300 companies created in the last thirty years, only a handful are British. The only two British websites in the global 100 were actually founded in America – google.co.uk and amazon.co.uk.
This is bad, because as I show in my new book, Dragons, an epic new study of 800 years of British capitalism, down the ages our country wasn't just shaped by the sovereigns and statesman, or soldiers and statesman, it was built by some of the most extraordinary entrepreneurs on the planet.
They were buccaneers like Lord Robert Rich, masters of the broadside and the balance sheet who created the first colonies and companies in America, winning along the way rights and freedoms not just to trade but to keep their profits safe from despotic kings. They were traders like Thomas "Diamond" Pitt who built great trading empires amid the giant old economies of the East. They were pioneers like Matthew Boulton who mastered the steam engines that revolutionized power for the factories and forges of the Industrial Revolution, and capitalists like Nathan Rothschild who helped build the world's greatest capital market in London. They were visionaries like George Cadbury and William Lever who brought mass production to new consumer products, from chocolate to soap, while tycoons like John Spedan Lewis created new giants of the great British high street.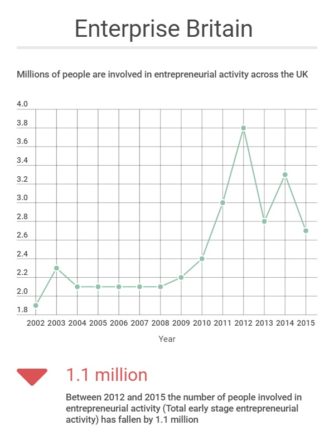 Now amongst, them are plenty of rogues and renegades, fraudsters, slavers, opium traders, and unabashed imperialists. Dragons is history, warts and all. And in the patterns of history, you can see how women were frozen out of the enterprise economy by the traditional powers structures of patriarchy.
But at it's best, Britain's enterprise spirit has driven forward innovation, new industries, and world-beating firms which not only created new wealth but invented new ways to share it from Port Sunlight to Bournville to the boardroom of John Lewis.
And here's perhaps the most important lesson of history. Entrepreneurs make history – by inventing the future. And that's what we need right now.
Today, global big business isn't working. It's driving down wages, slashing costs, and failing to invest in the new opportunities of the future. UK corporates today, are sitting on an eye-watering £522bn in cash.
Down the ages, this country was built and rebuilt by some of the greatest innovators on earth. Entrepreneurs are the answer. It's their imagination, energy and spirit we need to today to drive an entrepreneurial surge to create new industries – in big data, cyber-security, genetic science, or the internet of things – new jobs, new wealth and new possibilities. We need entrepreneurs to turn new ideas into new industries, and new industries into new jobs.
So, love him or loathe him (and actually I'm a fan), we all need Lord Sugar to do well.
Dragons: Ten Entrepreneurs Who Built Britain, by Liam Byrne, is published by Head of Zeus today.
More from LabourList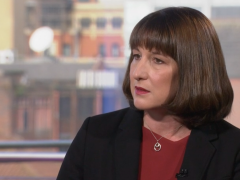 News
Rachel Reeves has argued that banning emergency service workers from going on strike is the "wrong solution to…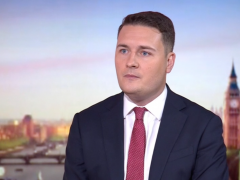 News
Wes Streeting has pledged to maintain key standards for patients and argued that targets are "vital" to ensure…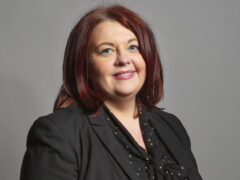 Comment
"We've had 12 years of a Conservative government who, quite frankly, are failing the people of this country…