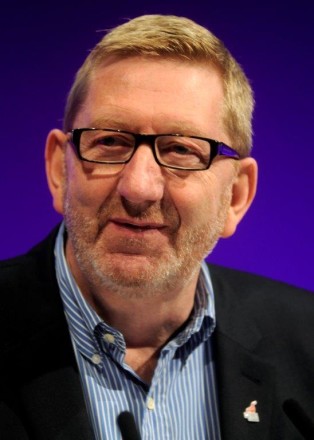 Len McCluskey has urged Unite members to take part in Jeremy Corbyn's new project with business and workers which has been designed to tackle job insecurity and Britain's productivity crisis.
The Unite general secretary hailed Workplace 2020 which Labour hopes will deliver a "new business settlement".
Corbyn today visited Ecotricity, a green energy company in Stroud, Gloucester, to launch the project. It is one of the largest economic interventions made by Corbyn since he became leader and comes after claims from "moderates" that the leadership looking like it is "anti-business".
"This is a fantastic move by the Labour party and is exactly the sort of initiative we expect from the real party of working people," said McCluskey, who has urged Unite's 1.4 million members to take part in the consultation.
"It sits in sharp contrast to a Conservative government that has always regarded workers and their unions as the 'enemy within', typified by their appalling trade union act.
"Crucially, this shows a Labour party willing to ask us all to consider what sort of country we want to be.  One of low-wages, low skills and ever growing inequality, or one where people's talents are harnessed and respected, and prosperity is shared by us all?"
Workplace 2020 comes in the wake of several efforts by Ed Miliband to boost Labour's relationship with workers and business in the last parliament. He pledged to cut and then freeze business rates for 1.5 million small businesses properties but provoked a backlash by dividing some firms into "producers and predators".
Corbyn's new initiative has been set up to help Labour develop its offer for the "workforce of the 21st century". It follows Corbyn's pledge at the May Day rally – the first time a Labour leader had appeared there for 50 years – to boost workplace rights.
"Instead of David Cameron's Agency Britain, with its zero hours contracts, insecurity and wage undercutting, we will be engaging with workers and employers to shape the policies that will deliver the high quality jobs of the future," Corbyn said today.
"Instead of a race to the bottom in jobs, pay and workplace rights, we will be shaping a different approach for the 2020s: based on a full-employment, high-skilled workforce, with decent pay, rights for employed and self-employed, and a voice at work through collective bargaining.
"That's the basis for a new business settlement in the economy of the future, one that benefits both workers and employers – and break with the low-pay, low-investment, low-productivity record of Tory Britain."
More from LabourList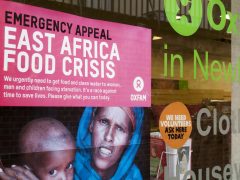 Comment
Someone in East Africa dies of hunger every 48 seconds. This is the result of the imperfect storm…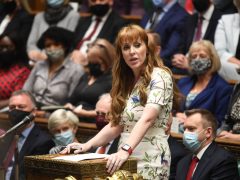 News
Angela Rayner has accused Boris Johnson of "watering down the rules to save his own skin" after the…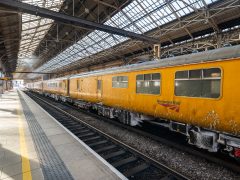 Comment
Network Rail, the company that owns and maintains Britain's railway infrastructure, has recently announced plans to cut over…