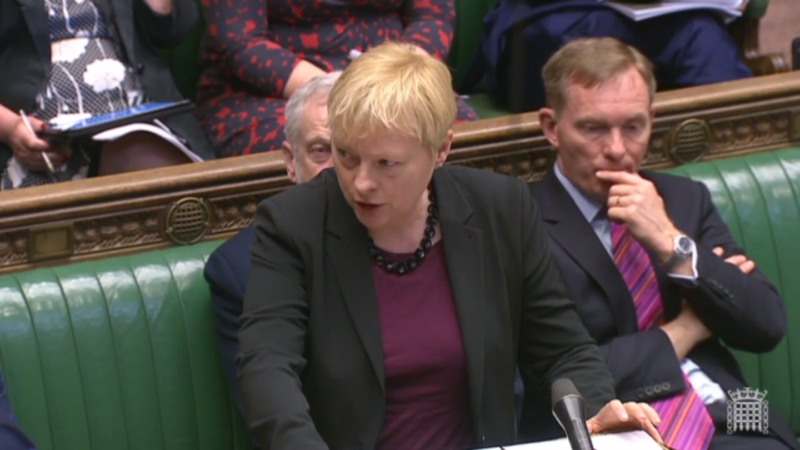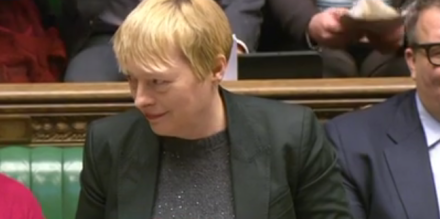 Those in the Commons chamber today were slightly taken aback by the wall of noise that greeted Angela Eagle as she stood up to the despatch box this afternoon. It is unusual these days to see Labour MPs in such vocal spirit, and they seemed to be making up for lost time with extra volume.
As much as the absence of Corbyn could account for this (the Labour leader does not encourage noise from his backbenchers, and it is not forthcoming), the sight of George Osborne standing in for David Cameron may have had an effect. The Chancellor can be a shaky parliamentary performer, and if anything is even less popular with Tory MPs than the Prime Minister. And it showed.
As Eagle went on the attack over Google's derisory tax deal following a crackdown on the internet giant by the French authorities, Osborne retreated to those old Cameron fallback retorts. "When the Labour Party was in office!" he cried, with all the confidence of a man aware he is relying on a 2011 vintage PMQs zinger.
Similarly, Osborne's attacks over Trident didn't work so well when faced with someone who supports renewal and isn't afraid to say so. "We look forward to the vote on Trident and he should get on with it," Eagle said, confidently brushing aside the topic. That didn't stop Osborne returning to it twice more, at times when it was clear he didn't feel he was on safe ground.
Nor were the usual Tory hits about a divided party effective when the person on the opposition frontbench so clearly has the support of their MPs – especially while the Government is so divided itself. This provided Eagle with ample opportunity, and she did not pass up the chance.
"We have before us a Government in utter chaos, split down the middle, at war with itself," the Shadow Business Secretary said. "The stakes could not be higher and yet this is a Government adrift at the mercy of its own rebel backbenchers… Instead of providing the leadership the country needs they're fighting a proxy war."
Then, waving her arm across the Cabinet benches, she observed: "I notice all the Brexiteers have been banished from the frontbench."
It is times like this where a scripted line and supportive colleagues come in handy: Labour MPs behind her quickly leapt forward to point out which few anti-EU ministers had made it to show the Chancellor their support.
This is not the first time Eagle has bettered Osborne at the despatch box in the absence of the party leaders, and it is yet another blow to the Chancellor's hopes of making it a weekly ordeal.
More from LabourList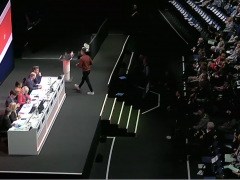 News
Labour passed a number of constitutional amendments, known as rule changes, at its party conference this year. We…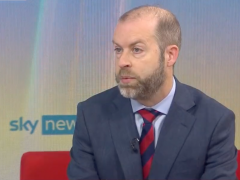 Video
Jonathan Reynolds has denounced the government's economic policy as "unsustainable, dangerous, reckless and a gamble with people's futures"…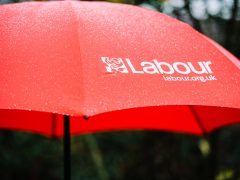 Daily email
YouGov published explosive findings last night. According to the pollster, Labour has a 33-point lead over the Conservatives – which…