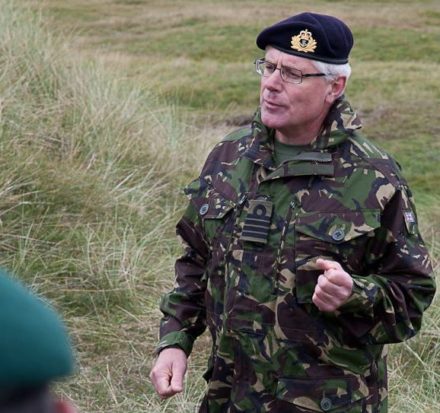 Following selection as the Labour candidate for police and crime commissioner for Devon and Cornwall in February 2016 I have campaigned across this vast constituency of 1.3 million voters and the most common response I have received is "Election? What election?". It is utterly shocking that the Government has failed to promote the Commissioner's post and, most importantly, the elections taking place across England and Wales on Thursday.
After introducing the post following their 2010 manifesto pledge anyone would think the Conservatives – and Theresa May in particular – are trying to distance themselves from these elections.
As a result of various hustings and meetings I now know my opponents well. I face five opponents – two independents as well as a Conservative, UKIP and Liberal Democrat candidates. We all know and agree that the potential success of the Devon and Cornwall election is being undermined by a lack of Government publicity and lack of information about the role and candidates. This is likely to be repeated across England and Wales but there have been interesting developments here. As recently as April 23 the current Devon and Cornwall Commissioner, Tony Hogg (who isn't standing for re-election), announced his resignation from the Conservative Party in "disgust" at the lack of publicity for the role and these elections, and having earlier said that May was "absurd" in suggesting that only a Tory PCC could keep the public safe.
Tragically I don't think his resignation caused a ripple beyond Devon and Cornwall. Mr. Hogg makes a crucial and important point that the Government and the electorate should know – that the role of PCC can be a progressive role that supports all of our communities.
Some media have to accept their share of the responsibility for not explaining the post or highlighting what is happening to stimulate interest in the elections. The local newspapers in Devon and Cornwall have barely covered the election beyond providing the electorate with basic information about the candidates. During what I called my "Judge for Yourself" tour of Devon and Cornwall, I travelled over 3,000 miles meeting people in streets, through door-knocking and in free public meetings organized by our great network of constituency Labour parties (CLPs). Yet when I or the CLP made contact with local media for some on-the-spot coverage we were so often blighted by a said need for "balance". Did the other candidates get out on a grassroots campaign and warrant proper local coverage?
Many people have said that the role is simply an added layer of costly bureaucracy and nothing but a waste of money. Liberal Democrat policy, for example, is to abolish the PCC post.
Others candidates – including Labour – disagree, saying the PCC does not add bureaucracy or cost and is a valuable position. A brief history lesson is important here. Prior to the PCC, scrutiny of the police was conducted by a police authority at around 33 per cent higher costs than currently.
The police authority lacked the very authority in its name, and did not hold the police to account on behalf of the public. Just look at the shocking failures in South Yorkshire illuminated by the Hillsborough inquest jury decision last week. In contrast a PCC is elected, should be highly visible and would have been much more responsive in an addressing the serious public concerns in this awful policing disaster. Others say that the PCC adds "nothing". Well, nothing could be further from the truth. Setting the priorities for policing on behalf of the public is very important, and guides in Devon and Cornwall how £285m of taxpayer and council taxpayers money will be spent every year.
The PCC does not just allocate money to the police. He or she can commission services from many different sources, aimed at crime reduction and improving community safety. This gives the PCC the chance to reform and to innovate, working across the criminal justice system, and with the voluntary sector for example. We have already seen terrific examples of the work of committed Labour commissioners like Tony Lloyd in Greater Manchester and Vera Baird in Northumberland.
Tony successfully piloted and then implemented new arrangements to ensure police officers on the beat had access to advice from mental health professionals to enable them to better deal with members of the public suffering these health conditions. Vera rightly recognised the absurdity of only offering counselling and support to men who commit domestic violence after they had been arrested, but ensured that support was available as a preventative measure. No police authority ever introduced measures like these that helped victims, families and communities.
An effective PCC will be able to prevent and reduce crime, by working to reduce re-offending, by supporting young adults, by ensuring that gender-specific responses are available where needed, and so much more. At a cost of around £1 per person per year, the PCC is huge value for money.
I therefore ask all readers to reconsider the role of PCC, to think about the value in public and community safety, and the importance of their vote – not forgetting of course to cast it for their Labour candidate.
Commodore Gareth Derrick is Labour's candidate for police and crime commissioner in Devon and Cornwall. He is a former naval officer whose appointment in command of the Royal Naval and Royal Marines Reserves was completed in 2013. He served on operational tours in submarines and on land in the 1991 and 2003 Iraq wars and went on to serve as a diplomat covering security co-operation in the British Embassy in Tokyo from 2007 to 2010.
More from LabourList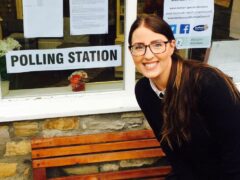 News
Laura Pidcock, the former Labour MP for North West Durham, has resigned today from the party's national executive…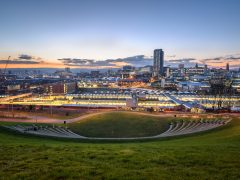 News
Labour has selected Oliver Coppard as its candidate for the South Yorkshire mayoral election taking place on May…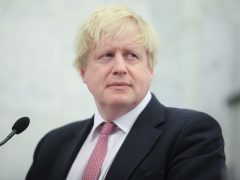 Video
Boris Johnson lied when he claimed that he had not intervened personally in the evacuation process in Afghanistan…