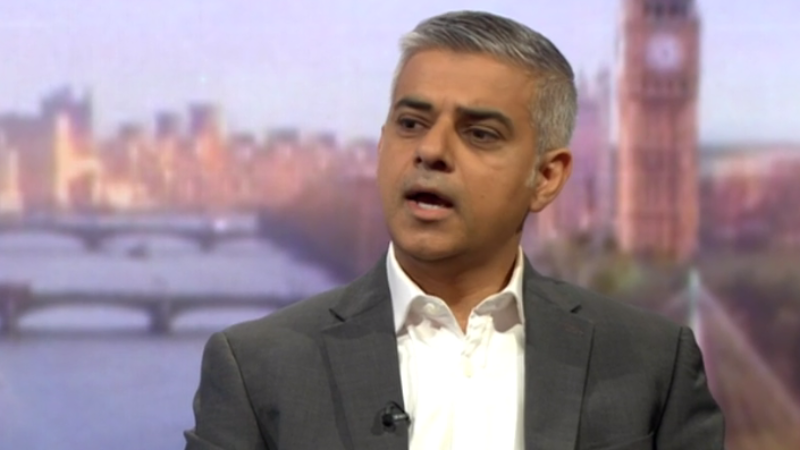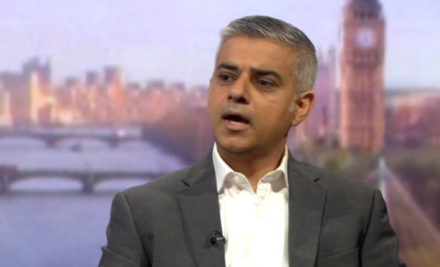 Sadiq Khan has used his first public interventions since becoming Mayor of London to hit out at the 'Donald Trump-style' campaign the Tories ran against him, and send a coded warning about Labour's direction under Jeremy Corbyn.
While Khan's assessment of Zac Goldsmith's campaign as "nasty and divisive" has been echoed by high-profile Conservative Party figures, it is his focus on Labour that will raise eyebrows.
Khan, who won the mayoralty in a landslide victory on Thursday, has made a range of comments that will be seen as implied criticisms of the leadership – saying that the party must appeal to Tory voters, shouldn't make politics about "picking sides", and acted too slowly in dealing with allegations of anti-Semitism.
The remarks were made in an article for The Observer today, and Khan refused to deny they were criticisms of Corbyn when asked on the Andrew Marr Show this morning. He warned that "squabbles over internal structures" – a possible reference a number of internal Labour Party debates – do not appeal to voters. In The Observer, he said that there were two main lessons he has learned to main lessons from his election campaign:
"First, Labour only wins when we face outwards and focus on the issues that people care about; second, we will never be trusted to govern unless we reach out and engage with all voters – regardless of their background, where they live or where they work.
"Squabbles over internal structures might be important for some in the party, but it is clear they mean little or nothing to the huge majority of voters. As tempting as it might be, we must always resist focusing in on ourselves and ignoring what people really want."
Khan, whose resignation as MP for Tooting will trigger a by-election early next month, says that Labour needs to appeal "to everyone – not just activists", and that the party would be "doomed to fail" unless it can convince Tory voters on economic and security matters:
"Labour has to be a big tent that appeals to everyone – not just its activists. Campaigns that deliberately turn their back on particular groups are doomed to fail.
He added: "We must be able to persuade people who previously voted Conservative that Labour can be trusted with the economy and security, as well as improving public services and creating a fairer society."
In the most obvious criticism of Labour's local election campaign, which saw the party lose 23 council seats and the control of one council, Khan wrote that "it should never be about 'picking sides'". Labour's final election poster, released two days before polling, bore the slogan: "Elections are about taking sides. Labour is on yours."
Khan said: "My slogan was "A Mayor for all Londoners". It should never be about "picking sides", a "them or us" attitude, or a having a political strategy to target just enough of the population to get over the line. Our aim should be to unite people from all backgrounds as a broad and welcoming tent – not to divide and rule."
Defending his point on Andrew Marr, Khan said that he wanted to reach out to those who did not vote Labour, and would not dismiss them because they had picked the wrong side:
"My point was I want Labour to be a big tent, and if we want to form the next government we need to speak to everyone, not just Labour voters, not just our core vote. I have to speak to chief executives, people who voted Conservative last time, UKIP or stayed at home, speaking and listening to everyone."
On the row over anti-Semitism in Labour, Khan said that the party has given the impression it "didn't care" about the Jewish community: "By not acting quickly enough, the party gave the impression that we didn't care about the concerns of the Jewish community and that we were not taking accusations of racism seriously."
Khan was one of the first MPs to call for Ken Livingstone to be suspended from the party last week following his comments about Hitler and Zionism.
However, he will stand down as an MP this week. Asked whether he had seen Jeremy Corbyn since his election, Khan said that his busy schedule meant he had been unable – adding that he was going to be a "full-time Mayor". LabourList understands that Labour could move the Tooting by-election writ as early as tomorrow, with a view for polling day to be June 9, and for a candidate to be selected by next week.
Criticsing the Tories' campaign in London, Khan said: "They used fear and innuendo to try to turn different ethnic and religious groups against each other – something straight out of the Donald Trump playbook. Londoners deserved better and I hope it's something the Conservative party will never try to repeat."
More from LabourList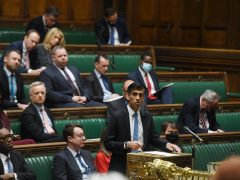 Comment
The Tory Party as the 'tethered beetle' Hailed as the most successful political party in history at attaining…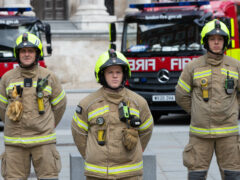 News
The Fire Brigades Union (FBU) has announced that nearly 33,500 members will be balloted on industrial action after…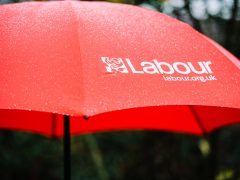 Daily email
Labour's governing body will meet today. The party was criticised as plans – to abandon previously agreed commitments to form…