Since the Government announced its Schools White Paper last month, focus has been on their ham-fisted plans for the forced academisation of all schools. Though Ministers have subsequently U-turned on these flawed plans – after mounting opposition led by Labour and including parents, school leaders, teachers, governors, local councillors and their own backbenches – it is clear that they are still intent on obsessing over forcing or coaxing every school in England to become an academy.
This fixation with school structures comes at the expense of raising standards for all children, in all types of school. For whilst the Tories are happy to distract themselves with creating an all academy schools system, they are failing to deliver the vital changes to the aspects of education where significant improvements are sorely needed. Case in point: the recent Schools White Paper lacked any meaningful reforms to the provision of special education needs and disabilities (SEND) in schools.
This suggests that the Government believes the status quo is fine for SEND children and their education. This is just not good enough. Despite Ministers promising that the Children and Families Act reforms during the last Parliament would be the biggest changes to SEND provision in a generation and the next step in providing better services, these vulnerable children and young people are still falling through the net. New figures obtained through Parliamentary Questions reveal that 78 per cent of children in Alternative Provision have a statement of special educational needs or an Education, Health and Care Plan (EHCP).
Research also shows that children and young people with SEND are nine times more likely to be excluded from school than their peers – accounting for 70 per cent of all permanent exclusions.
There is also now strong evidence to suggest that specific reforms in the Children and Families Act have failed to bring about the transformation in services that are needed for parents of children with SEND, such as the poor drafting of EHCPs. A recent survey by the National Autistic Society found that around half of parents of children on the autism spectrum still struggle to access the "local offer" – a statutory signpost service by local authorities for families to access local SEND services.
We urgently need answers to why so many children with SEND are being excluded from mainstream education. Far more needs to done to improve the attainment, outcomes and experiences of children with SEND and to help their parents to access the support that they need. That's why I have launched a review into support for SEND children: to get these children and their families a better deal.
Labour's review will consider key aspects of SEND provision, such as its quality within initial teacher training, the transition from statements to EHCPs and accessing specialist services within school settings. It will also consider the impact of an all academy schools system, which remains the Government's goal, on SEND admissions and provision.
Following the Schools White Paper, I was contacted by many parents and organisations who raised concerns over the impact that this would have on services on offer, which are already extremely disjointed. Ultimately, our review will help inform Labour's scrutiny of the Government's policies, along with forming our own offer to families of children with SEND, in the lead up to the building of our manifesto for 2020.
It is clear that reforms over the last Parliament have not met expectations, which was reflected at the first roundtable of Labour's SEND review. Parent organisations, trade unions, advocacy groups and charities, all made the case that expectations following the Children and Families Act have not been met in practice, along with a belief that more must be done for children and young people with SEND.
Following the roundtable, I launched a call for evidence for charities, organisations, parents and carers, and of course, children and young people with SEND, to provide us with their experiences of current services on offer and what the next steps should be in improving services. More information on how to submit evidence to this review can be found at this link.
Labour has always stood up for better services for all children and families, including those with SEND. When shortcomings are made apparent, we will not shy away from holding this Government to account. All children and young people, no matter their circumstances, deserve the necessary support to achieve the very best outcomes in life, but most importantly to live fulfilling and happy lives.
Sharon Hodgson is shadow Children's Minister
More from LabourList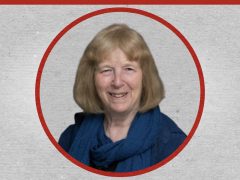 Comment
Labour's ruling national executive committee (NEC) met in the party's new headquarters at 160 Blackfriars Road, further from…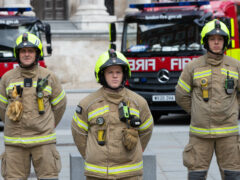 News
The Fire Brigades Union has announced that firefighters will take strike action following a ballot that saw 88% vote…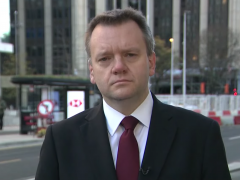 News
Nick Thomas-Symonds has declared that Rishi Sunak has "very serious questions" to answer about what he knew about…