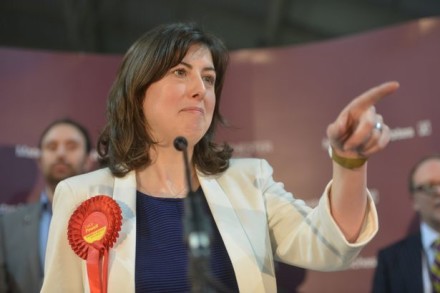 During Prime Minister's Questions last week, David Cameron was unequivocal: "We are going to have academies for all, and it will be in the Queen's speech." Yet here we are, just one week later, and his Government has been forced into a humiliating climb down from his flagship education policy, set out in the fastest budget to unravel in recent history.
Whilst the speed at which he was forced to U-turn may have surprised even the Prime Minister, it has been clear since it was first announced that the Government had next to no support for their plans for forced academisation of all schools. The fury amongst head teachers was palpable, as they were forced to turn their focus away from gearing up pupils for upcoming exams and assessments, to whether they should jump into a multi-academy chain before they are pushed. There was considerable concern from parents on the school gates, who were never given a proper explanation as to why David Cameron thought their child's school needed this. As time wore on, the alliance opposing these plans grew and grew, incorporating Conservative MPs and councillors, alongside local government leaders and leading head teacher unions.
This was an extremely ill-thought out policy that lacked any evidence base. It would have seen thousands of already high-performing schools forced into a costly and distracting restructure, against their wishes. And a key reason why it failed was that despite being given opportunity after opportunity by Labour, the Government could never come up with a satisfactory answer to explain why they were doing it.
And although this U-turn is welcome today, it demonstrates that the Tories' entire strategy for standards is built on sand. Their sole tool for school improvement – quite literally their only idea – is forced academisation. In the secondary sector more than two-thirds of schools are now already academies. But the number of pupils in inadequate secondary schools has increased over the last Parliament. In places such as Doncaster, Bexley and north-east Lincolnshire, where school improvement remains a real concern, all the secondary schools are already academies. The Government has no plan or understanding of how to drive up standards here. All the while, far too many children are being left to fall behind.
Even without the Tories' reorganisation of all schools, the next five years will be extremely difficult for our schools system. For the first time in twenty years, school budgets will fall in real terms. We are already seeing examples of how this is playing out at grassroots, with schools cutting extra-curricular activities, dropping courses, and reducing the number of staff. At the same time, in many parts of the country schools are bearing the brunt of chronic shortages of teachers.  It is in subjects that are key to our country's competitiveness – English, maths, science and modern foreign languages – that the problems with recruitment are being felt most acutely.
Recruitment issues are being compounded as the increase in pupil numbers now moves into the secondary sector, which faces an extraordinary challenge in creating enough good school places to cope with demand. And this Parliament will also see the fall-out of the major overhauls to the curriculum and the exams and assessments system, which so far have already caused chaos and confusion for teachers and parents, with delays to new qualifications and changes to tests just days before children were due to sit them.
Any of these alone would not be easy for our schools to navigate. To cope with all of them simultaneously poses unprecedented risk to an education system that simply has to improve if we are to achieve the ultimate goal of ensuring all children in our country fulfil their potential. The Government must now end their fixation with school structures and get on with solving the problems they have created in our schools. There should be no more excuses: our children can ill afford any more of this failed approach to their education.
Lucy Powell MP is Labour's Shadow Secretary of State for Education
More from LabourList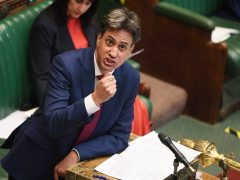 News
Ed Miliband has accused the Conservative leadership candidates of "infighting" and being "more focused on playing politics" than…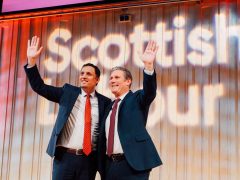 News
Labour could win back half the seats the opposition party once held in Scotland at the next general…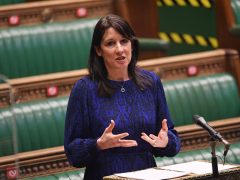 News
Labour's Rachel Reeves has said that rising inflation is leaving families "worried sick about making ends meet" after…