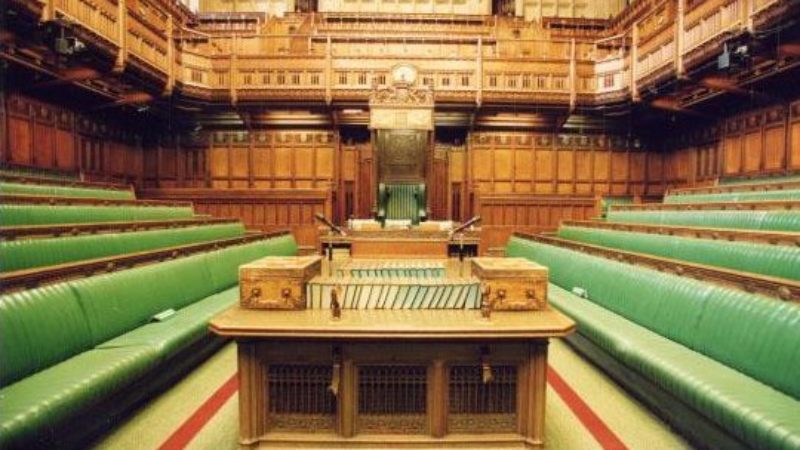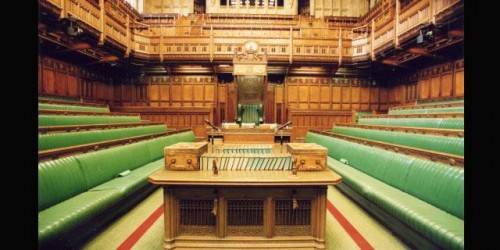 Yesterday in Parliament we voted on the Government's programme of legislation for the year ahead, as set out in the Queen's Speech.
The background to yesterday's debate about its economic measures is the critical decision our country faces about its relationship with Europe. The evidence I have heard as a member of the Treasury Select Committee has left me more convinced than ever that a vote to leave would scupper any hopes and well-laid plans we might make for our economy, and place our future prosperity and stability in very grave jeopardy.
But this looming question not only casts a shadow over yesterday's debate about the future of our economy. It has also cast a blight over this government's ability to take our country forward. For the measures listed in the Queen's Speech were themselves the product of a Tory Party that is tied up by its own internal divisions over this issue.
Now is the time for a bold programme to address weaknesses and imbalances in our economy – our low levels of savings, investment and exports; our lagging productivity and competitiveness. Now is the time to put ourselves at the head of what Andrew Haldane and others have called a "fourth industrial revolution" driven by technological advances that are transforming the way we work and live.
Instead we have a thin and flimsy offering of gestures and half-measures that don't begin to measure up to the scale of the challenges we face, or the ambitions we should have for our country. The government's proposed bills on pensions, savings and market reform exemplify this lack of vision.
First, the promised Pensions Bill is more notable for what it leaves out than for what it achieves.
Indeed, we learned yesterday that the Government is considering changing the measure used for British Steel pension increases because the £485m million pension deficit at Tata is deterring potential buyers. Of course, the Government must do all it can to rescue Tata and protect the jobs there. But ministers must convince us that any changes will not put at risk the hard-won pension security of thousands of other workers.
As for the proposals included in the Queen's Speech, it is right that we tighten up regulations to ensure proper protection for members of trust-based schemes. And the plight of members of the BHS pension scheme shows that the task of adequately protecting ordinary workers and savers from the incompetence and irresponsibility of those who would gamble with their retirement may be unfinished business.
But so much more needs to be done to get more people saving enough for a decent retirement. I remain disappointed that we will not be undertaking the necessary reforms to pensions tax relief that could dramatically improve incentives for modest and lower income savers.
A flat rate, set at 33 per cent, would have helped more people build up a pension without reducing the overall level of fiscal support for saving. It could have been rebranded as a "two-for-one" saving scheme: for every two pounds saved, the government contributes another one. But the Chancellor abandoned his plan to reform in the face of internal Tory resistance – putting his personal political ambitions before the long-term interests of millions of pension savers.
Second, in the "Lifetime Savings Bill", I welcome the government's effective u-turn on its abolition of the last Labour government's Savings Gateway, under its proposed "Help To Save". And the new Lifetime ISA could be a useful new option for younger savers, especially the self-employed.
But we need to do much more to turn Individual Savings Accounts into the accessible platform for broad-based saving they were intended to be. Currently 60 per cent of the tax-free return on ISAs goes to the highest 15 per cent of earners.
The government should introduce a lifetime allowance of £500,000 for ISA investments, just as there is a lifetime allowance on the amount that can be saved in pensions. The fiscal saving could be redirected to supporting saving by lower earners, for example by matching the first £100 they put into an ISA. Instead, George Osborne seems to be focused on increasing the annual allowance, which HMRC statistics show will primarily benefit those on very high incomes.
Third, we are told that the Better Markets Bill will increase competition in areas like energy and banking. Reforms like this are key to raising innovation and productivity. But we have yet to see the evidence of the government's commitment to stand up to vested interests on behalf of ordinary businesses and consumers.
Last week I wrote to the Head of the Financial Conduct Authority on the issue of exploitative overdraft charges extracted by banks. According to MoneyFacts, the average unauthorised overdraft fee now stands at £57.50 a month. In 2014 UK banks made £1.2 billion from these charges. The Competition and Market Authority's own analysis also shows that over half of overdraft users went into an unarranged overdraft in 2014, 10% of whom used it for nine months or more.
But its disappointing report on this practice does not go nearly far enough. And that's why I have asked the FCA to step in where the CMA has fallen short, and set a cap on unarranged overdraft charges.
In so many other ways this government's measures are falling short of what our country needs. The Digital Economy Bill settles for a bare minimum broadband guarantee when our economic competitors are investing in networks delivering one thousand times the capacity. The Neighbourhood and Infrastructure Planning Bill establishes a National Infrastructure Commission that will preside over falling levels of public investment in infrastructure.
In my own city of Leeds, we have seen the consequences of the government's lack of ambition with the recent shambolic cancellation of a much-needed trolleybus network. We are now 5.5 months since the floods in Leeds – some businesses, such as Sheesh Mahal, still have not re-opened because of the extent of the damage. People are asking what the government are doing to protect the city of Leeds and the Kirkstall ward which I represent.
We need to think bigger, and aim higher, if we are to realise the potential of the British people and secure the opportunities and lasting prosperity they deserve.
So we must win the vote to remain in the European Union. But then the work of building a fairer, stronger, more resilient and more productive economy needs to begin.
Rachel Reeves is Labour MP for Leeds West and a member of the Treasury Select Committee.
More from LabourList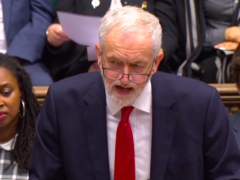 News
Jeremy Corbyn has invited other party leaders and senior backbenchers from across parliament to meet Tuesday 27 August…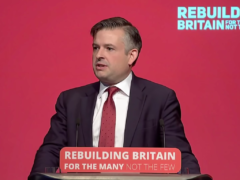 News
Jonathan Ashworth has called on Health Secretary Matt Hancock to stop silencing NHS staff, following a report that…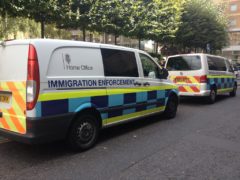 Comment
In May, immigration enforcement officers arrived at the Circus Street development in central Brighton. They were there to…