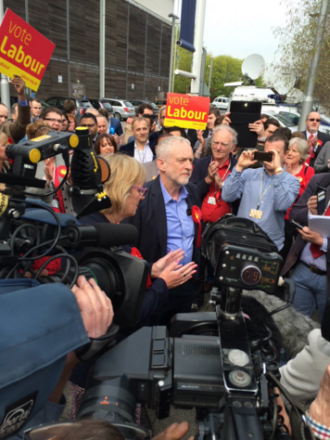 This is an extract from the speech Jeremy Corbyn has just given in Sheffield Brightside and Hillsborough where Gill Furniss has won the parliamentary seat.
"All across England last night we were getting predictions Labour were going to lose councils. We didn't – we hung on and we grew support in a lot of places.
"And there are a lot more results to come today and we are looking forward to those because our party is standing up, standing up for the steel industry, standing up against the cuts in disability payments made by this government, standing up against the grotesque levels of inequality in Britain. That is the Labour message – that the economy could and will be run in a very different way that works for all, not just a few under the Tories.
"That's why Gill was elected. That's why we won yesterday in Ogmore and that's why people are supporting Labour.
"I want to congratulate the Labour Party in Wales for its excellent results yesterday and there will continue to be a Labour Government in Wales.
"I also want to send this message to our party in Scotland.
"Well done on the campaign you fought. Well done on the determination you have shown. There is a lot of building to do in Scotland. We are going to be with you, we are going to walk hand in hand with the party in Scotland to build that support once again so that the Labour tradition in Scotland will be re-established once again.
"I am sure I can send a message on behalf of everybody here to our colleagues in Scotland: We are with you.
"And so today we will finish the counting of all the results and will know the full picture by tonight or, indeed, in the case of Bristol, by tomorrow.
"But we are also very determined we will continue our opposition to what this Government is doing. We are forcing them back on so many things, such as the forced academisation of our schools, such as the continuous under-funding of our NHS because as I said to the Prime Minister last week, there is a choice: either you continue this path of cuts, closures and inequality or you collect the uncollected tax and you pay for the services that everybody else needs. That's what we understand – I don't think they do. This is the Labour way."
"Thank you very much."
More from LabourList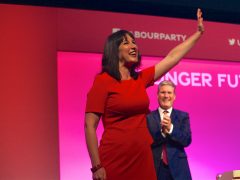 Comment
The Conservative leadership contest has shown the Tories' traditionally reckless and dishonest approach to the public finances. It…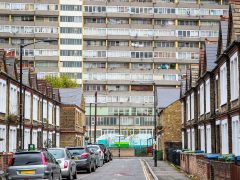 Comment
Whilst there has been much talk about the 'cost-of-living crisis' one of its key components, rent, has yet…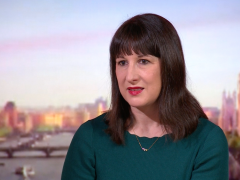 News
Rachel Reeves has warned that "people are worried sick about how they'll pay their bills and do their…