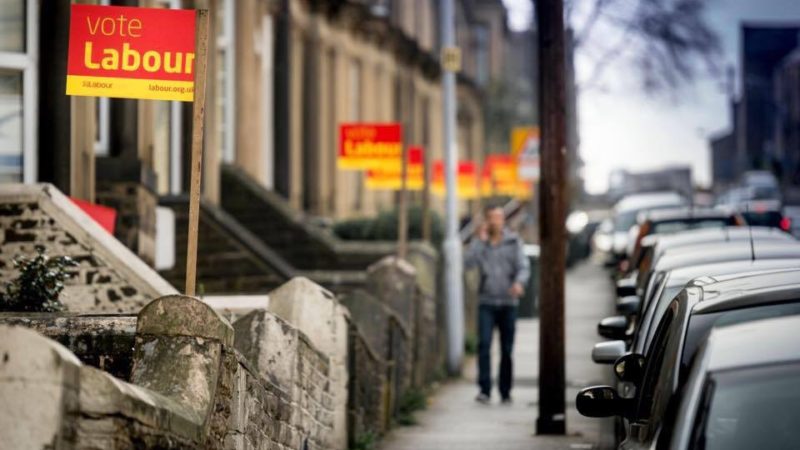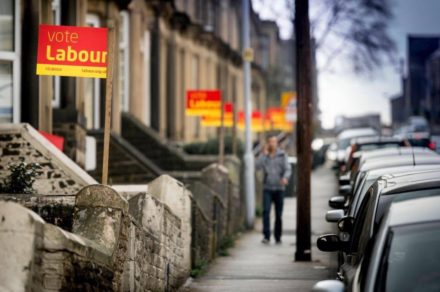 The English local elections have sparked conversations about whether or not the party can celebrate or is set for disaster in 2020.
The public have been barraged with a range of statistics – we increased our share of the vote; 48 per cent of councillors elected were Labour; we lost control of one council; if it was a general election Labour would have lost; and we won four mayoral votes around the country; and Khan has the biggest personal mandate of any politician in British political history. With all of these facts, it's hard to draw conclusions about what position Labour is in.
On top of this, elections in Scotland and Wales had high-profile leaders and unified strategies, while elections in England were fought on far more local platforms.
Winning outside Labour's heartlands is vital if Labour is to return to government in 2020 so LabourList spoke to four key councils in the south and the Midlands.
Here's what Labour politicians from Dudley, Oxford, Crawley, and Plymouth had to say about how they won – or lost – the elections.
Pete Lowe, leader of the council in Dudley, where Labour slipped from majority to no overall control, said:
"In Dudley we used a localised campaign. Under a Dudley-wide manifesto wards also campaigned on hyper-local issues and could focus to the specific challenges facing their communities. We had 10 target seats, and were defending 17 of the 24 seats being contested following the historic results of 2012.
"In our manifesto we pledged to maintain the lowest council tax in the West Midlands while protecting the most vulnerable. We promised to continue running a community-led council, where we have a significant amount of input from voluntary and community groups.

"We heard a mixture of local and national concerns on the doorstep, though by and large local issues were subsumed by the state of the party nationally. We tried to focus locally but this often got overtaken by the state of the national party. People were fed up of the internal division. To fight the Conservatives we must stop fighting ourselves – and we had this said to us on the doorstep.
"We mainly used local messages, but supplemented these with national ones – especially on the doorstep, talking about tax avoidance and disarray in the Conservative Party.
"For the first time we took on two short term contracts for campaigners in addition to the support we had from the regional party because Dudley was a targeted council.
"We've never had such a united campaign before. We hoped to be the largest party but knew realistically that we weren't going to maintain overall control. We defended seats from a historic gain in 2012 in which we won 17 of the 24 seats targeted. In 2015 we won 11 out of 24 seats, so the 14 won this year marks a significant gain.
"We lost three seats by 3, 13 and 20 votes – I'm absolutely sure if we had a united national party we would have won these seats. It was a issue on the doorstep whilst not significant, proved significant when the results were announced.
"We are very confident that with the right campaigning that we will regain overall control in 2018."
Dan Iley-Williamson, a newly elected councillor in Oxford, where Labour retained a majority, said:
"Given the particularities of the ward (mainly students living in unreachable accommodation blocks), we were forced to largely rely on social media to get our message across. We did this to good effect.
"We held white-board sessions on street stalls, pictures of which when uploaded to Facebook were seen by thousands of students; we got endorsements from students involved in student societies and liberation campaigns, which were turned into posters and were widely shared online.
"Put simply, we recognised that it was a campaign mainly for student votes, and we ran it like a student election. Asides from the production of a couple of leaflets, this was all done independently of a paid organiser. This didn't seem to harm us much: we very comfortably won the seat, with an 18.7 per cent swing to Labour."
In Plymouth Labour lost one seat to the Tories, with both now having 27 councillors. Since then a conservative-UKIP coalition has been proposed. Vince Barry, a local organiser for Labour, said:
"In Plymouth we had a tough battle – it was a make or break election. For us, holding seats was a priority, so we directed the majority of our resources to the 12 seats where Labour councillors were already sitting.
"We wanted our manifesto to sound like Plymouth. We reached out to the public to develop a lot of our policies and invited them to events to discuss their ideas. Lots of our manifesto was based on the policies the public wanted. From there, we identified the Labour vote and worked hard to get it out.
"Our manifesto built on the re-branding of Plymouth as 'Britain's Ocean City'. The plan was to continue to develop Plymouth a new identity. Over the past four years we have delivered an innovative approach, and worked with the Cooperative principles to create a fairer local economy.
"We saw a mix of issues come up on the doorstep. There was a lot of interest in our manifesto but there was also a lot of anger about the national policies from the Tories. People were angry about cuts to tax credits and disability support.
"We didn't see much interest in national Labour stuff. We have always had a Plymouth-based party and for years we've always been perceived as very separate to the national leadership.
"We didn't use much from the National party, though we did go big on police cuts down here, talking about how police stations were at risk.
"The Tories pushed out stuff on Trident in their literature, saying the docks were at risk. It didn't get much pick up though. We came out strongly that that's a national issue, not a local one. In Plymouth people know the Labour group is in favour of renewal. We had a good response – said if the Tories were serious about our defence they would have renewed already rather than delaying the vote in an attempt to use it as a political football.
"The Tories are trying to say they won the election. They didn't. Labour got far even though we were defending seats we gained at the crest of the wave. We have equal numbers of councillors with the Tories, but the vote across Plymouth was in favour of Labour."
Pete Lamb, leader of Crawley Council, where Labour retained a majority, said:
"We used two key messages – Labour were building a better future for the town and the district council are different from the county council.
"The former chimed with the affordable housing projects and the improved local job prospects Labour would provide. Crawley is a new town. Labour built it so we tie into the local history – that Labour built the infrastructure and local services.
"We spent time on the doorstep explaining we were the district council, not the county council. The county council is run from the opposite side of the county and there's a view locally we don't get our fair share when it comes to roads and infrastructure.
"I'm not convinced election promises win elections. It's more about identity and people's sense of justice – and that commonly is not what is in their best interests.
"We profiled the hell out of it. We identified the promises and worked on getting that vote out.
"All but one local organiser has been pulled out of the region and taken to London, but the Tories have a few and a lot more money. It's years of voter ID that helped us win. Turnout if so low in a local election, you don't need to persuade, you need to identify voters.
"On the national party – people do talk about it, but not too much. It goes both ways with switchers. Lots of pro-Corbyn people didn't having voting records so we couldn't tell how much Corbyn has impacted us locally. Lots of anti-Corbyn people were socially conservative people who used to vote Labour.
"We didn't use any of the national messaging. Candidates had strong local profiles and we used those instead."
More from LabourList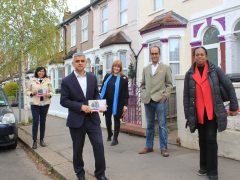 Comment
As Londoners head to the polls tomorrow, Labour sources are warning that they are "expecting a considerably worse…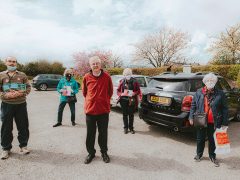 Comment
"People have realised that Wales can use its powers independently," Jane Hutt explains to me. "But Welsh Labour…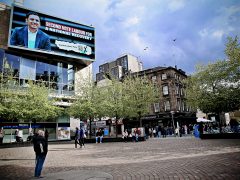 Comment
Labour started off in 1999 with every constituency seat in Glasgow, and it stayed that way until 2007,…