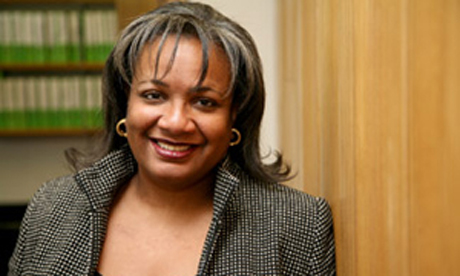 The shocking overthrow of democracy a fortnight ago in the world's fourth largest democratic nation has been placed full square on the British progressive political agenda – thanks to the very necessary intervention of both the TUC and Diane Abbott.
For it is crucial, from any democratic perspective, that the world begins to speak out more forcefully against the political coup d'état which is now robbing Brazilians of their democracy and threatening their human rights.
Over the past 13 years, the Labour Party's sister organisation in Brazil (the Workers' Party) has succeeded in transforming that country.
But now  the greatest poverty-reduction and wealth-redistribution programme ever implemented in a democratic nation is under threat from right-wing forces who have succeeded in overthrowing  the elected Brazilian government.
Hopefully Abbott's timely intervention will encourage other democratic politicians and political parties in Britain, Europe and beyond to unreservedly condemn the overthrow of democracy in Brazil –  for all too many people's silence sadly sends a message to rightist elements throughout Latin America and beyond, that much of the democratic world is prepared to stand idly by while democracy and progress is being destroyed in Latin America's largest nation.
Political instability could also create economic instability – and, with the world's economy in its current parlous state, that's also bad news.  In recent years Britain has earned up to £2.5bn per year from its exports to Brazil – and that represents a substantial number of British jobs.
Big business, large landowners, rightist politicians, media moguls and American neo-liberal trusts and commercial interests have come together to try to reverse social progress in Brazil. They are trying to do that by attempting to impeach Brazil's president, Dilma Rousseff – on the bizarre grounds that her government temporarily borrowed money from government banks (in order to continue implementing crucial anti-poverty measures). She was forced by the right to stand down earlier this month  – and the impeachment process could last for up to six months.
To give you an idea of what is under threat, here is what has been achieved by our sister party in Brazil (the Workers' Party) since it came to power  13 years ago:
The percentage of people below the poverty line has been reduced from 15 per cent in 2003 to 3.5 per cent in 2012, and 2.8 per cent in 2014. Since 2003, more than 21 million people have been lifted out of extreme poverty.
In 2004, there were only 1.2 per cent of students from the 20 per cent poorest of the population in university education studying at federal state universities. That number was increased to 7.6 per cent by 2014.
In 2004, only 16.7 per cent of students in university education were non-white. However, in 2014, that number had increased to 45.5 per cent (more in line with the 52 per cent of total population which is non-white).
Since 2003, 18 new federal state universities have been created – and over one million students have been granted government scholarships to study at private universities. The number of technical colleges has risen from 11 in 2002 to 420 in 2014.
Brazil's infrastructure has improved very significantly – 8,655 km of federal highway and 2,007 km of additional railway line.
In the housing sector, huge progress has also been made. Between 2009 and 2014, the government built 3.4 million houses in a highly successful US$53 billion campaign (called '"my house, my life") to re-house poor low-income families who had been living in shanty towns and other substandard accommodation. It is one of the largest house-building programmes the world has ever seen.
The Workers' Party-led government has also begun to bring prosperity to Brazil's poorest region – the North East, a vast area which has been plagued by terrible droughts (and sometimes mass starvation) for centuries. To achieve this, the government has constructed 400 miles of concrete-lined canals to channel life-giving waters to four particularly arid states – thus stopping local people being  forced by droughts to flee to shantytowns in the big cities.
It is very good news that both the TUC and Abbott have spoken out loud and clear to condemn the coup against democracy and progress in Brazil. Hopefully other key  politicians – from both Labour and other democratic parties – will follow suit.
Robust support for social, economic and political justice around the world is a crucial component of our Labour Party tradition. We should all be proud that our international policy is indeed  to "champion our core values of equality, social justice and opportunity for all" and to help "alleviate poverty, protect human rights and promote democracy".
David Keys is a long-standing Labour member and a journalist specialising in archaeology, history and the historical backgrounds to modern international political crises.
More from LabourList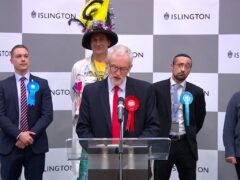 News
A number of Labour figures have lost their seats as the party was defeated in 60 constituencies across…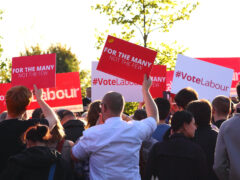 Daily email
We had a general election, and the country decided to return a Tory majority of at least 76…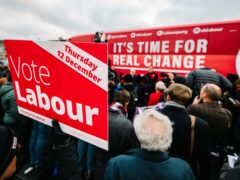 Comment
In the 2017 general election, Labour achieved the biggest increase in vote share of any political party since…