Gordon Brown today responds to fears that voters in Labour's heartlands are switching to the Leave campaign by launching the party's EU referendum fightback.
The former Prime Minister will make the case for his "lead, not leave" initiative as he unveils his five point proposal to create jobs, champion green energy and protect workers rights across Europe.
His plan includes Britain leading projects to create 500,000 jobs through the digital economy, the energy sector and finance.
Brown also advocates for further action against tax avoidance to tackle an estimated €1 trillion of European wealth held offshore in tax havens. He adds that Britain's turn to hold the EU presidency next year provides an ideal opportunity to lead on energy and environment policy, cutting fuel bills and providing more renewable sources of power across the continent.
Brown also outlines the opportunities for Europe to protect vulnerable workers – such as those on zero-hour contracts – as well as a cross-border campaign for greater security.
Speaking in Leicester, he is expected to say his plan shows how Labour voters have the "most to gain" from a vote to Remain.
"From now until 10pm on June 23rd, we will not rest and I will not stop explaining why nine million Labour voters have most to gain from remaining in the EU.
"Today I am setting out a positive agenda for Labour voters – reasons why Labour voters should vote Remain and the patriotic case for remaining in Europe.
"Voting to Remain is about a positive, stronger future and is the alternative to a Tory Brexit. It is stronger for jobs, for rights at work and maintaining a British voice on the world stage.
"But we shouldn't just be a member of the European Union. We must be the leader of the European Union.
Brown's proposals were welcomed by other major Labour figures, including John McDonnell, who said "these proposals from Gordon Brown are welcome and are part of the positive Labour case that I and others are making to vote to remain and reform the EU.
"The truth is that Tory Brexit comes at a cost to working people, and this risk is not worth taking when we can remain and reform the EU to unlock Labour investment via Europe to create jobs and growth here in the UK."
"Britain should already be leading in Europe with this agenda kind of agenda, and under the next Labour government we will be."
The initiative follows fears Labour voters had been drawn into a Leave vote, as well as concerns Labour's case for Remain had been "drowned out" amongst Conservative in-fighting.
More from LabourList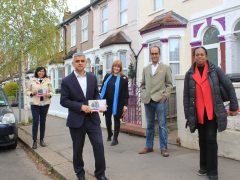 Comment
As Londoners head to the polls tomorrow, Labour sources are warning that they are "expecting a considerably worse…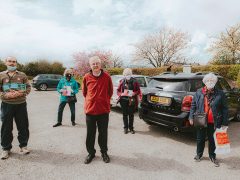 Comment
"People have realised that Wales can use its powers independently," Jane Hutt explains to me. "But Welsh Labour…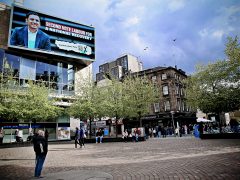 Comment
Labour started off in 1999 with every constituency seat in Glasgow, and it stayed that way until 2007,…