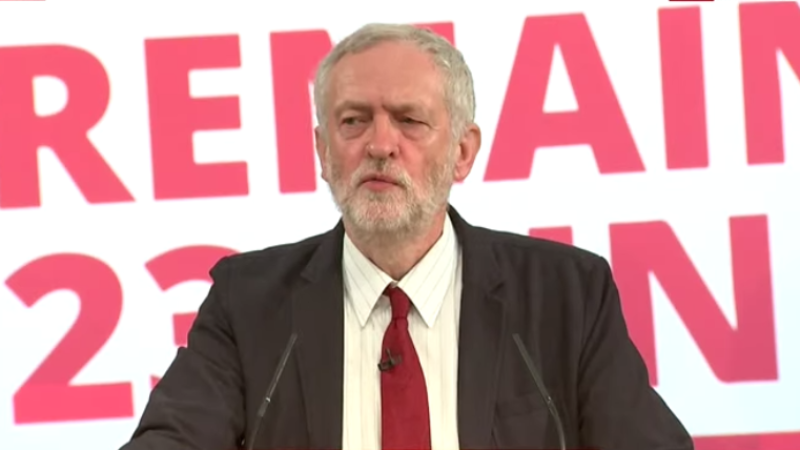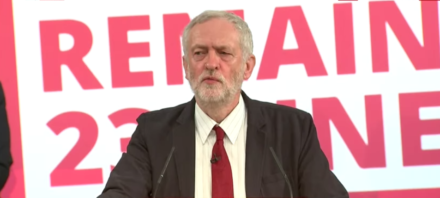 Jeremy Corbyn today urged voters to stay in the EU as he spelled out the areas where he would like to see reform – and made clear that he does not want to "close borders" to clamp down on immigration from the EU.
The Labour leader criticised the Transatlantic Trade and Investment Partnership (TTIP), which he said is being negotiated "in secret", as well as George Osborne's claim that Brexit would lead to a recession.
In another big speech on the EU he said "thousands of people" have written to him outlining their concerns about the EU-US TTIP deal.
"Many people are concerned rightly, that it could open up public services to further privatisation – and make privatisation effectively irreversible", Corbyn said, adding: "I share those concerns."
And he pledged that Labour would wield the UK's veto on TTIP if he was prime minister.
"The French President, Francois Hollande, said he would veto the deal as it stands and to become law any deal would have to be ratified by each member state. So today we give this pledge, as it stands, we too would reject TTIP – and veto it in Government.
"And there is a challenge to the Prime Minister, if it's not good enough for France; it's not good enough for Britain either. "
In a section that raised eyebrows with EU supporters, he also attacked Tory claims that leaving the European Union would bring about a recession – claiming that the only likely cause of an economic downturn was the Conservative Government. He ridiculed Osborne's previous economic predictions, including the Chancellor's missed targets for clearing the deficit:
"George Osborne claimed that the British economy would enter a year-long recession if we voted to leave. This is the same George Osborne who predicted his austerity policies would close the deficit by 2015. That's now scheduled for 2021.
"The biggest risk of recession in this country is from a Conservative Government that is failing, failing on the deficit, failing on the debt, failing to rebalance the economy and failing to boost productivity."
Corbyn also made a defence of immigration, following an intervention on the topic from GMB General Secretary Tim Roache this morning. He said that while mass immigration could put pressure on services, it was a "failure of government", not "the fault of migrants", and that he didn't want to close borders.
"Communities can change dramatically and rapidly and that can be disconcerting for some people. That doesn't make them Little Englanders, xenophobes or racists. More people living in an area can put real pressure on local services like GPs surgeries, schools and housing. This isn't the fault of migrants. It's a failure of government.
"We cannot and should not want to close the borders. Not for European citizens wanting to come here, tens of thousands of whom work in our NHS. And not for British citizens who want to take advantage of opportunities elsewhere in Europe."
He also mounted a defence of the EU for its role in improving workers' rights and said Britain's membership of the bloc meant:
more than 26 million workers in Britain benefit from 28 days of paid leave and a limit to how many hours they can be forced to work;
more than 8 million part-time workers (over 6 million of whom are women) have equal rights with full-time colleagues;
more than one million temporary workers have the same rights as permanent workers;
340,000 women every year have guaranteed rights to take maternity leave.
"Several Leave supporters have stated clearly they want to leave Europe to water down workers' rights, to rip up the protections that protect work-life balance, that prevent discrimination and prevent exploitation and injustice," Corbyn added.
"That is why we say, the threat to the British people is not the European Union – it is a Conservative government here in Britain, seeking to undermine the good things we have achieved in Europe and resisting changes that would benefit the ordinary people of Britain.
"A vote to Leave means a Conservative government would then be in charge of negotiating Britain's exit. Everything they have done as a government so far means we could not rely on them to protect the workplace rights that millions rely on. A Tory Brexit negotiation would be a disaster for the majority of people in Britain."
More from LabourList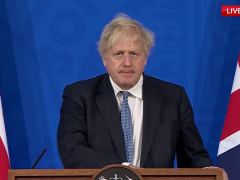 News
Three in five people feel that Boris Johnson should resign following the publication of findings relating to the…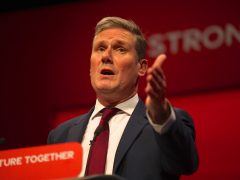 Comment
Below is the full text of the speech delivered by Keir Starmer in response to a statement from…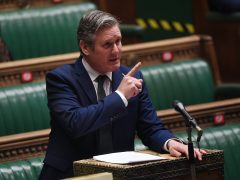 News
Keir Starmer has told Boris Johnson that "the game is up" and urged Conservative backbenchers to remove the…