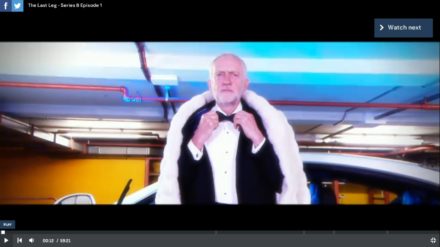 Was this really Jeremy Corbyn I was looking at in a dinner jacket and a white "fur" coat? For a moment I thought Channel 4 was playing a trick on its viewers when the often-humbly dressed Labour leader stepped out of a white Bentley bearing the registration plate "Cor Blimey" and strode over a red carpet.
In fact, it was him. Corbyn, normally seen in a brown sports jacket with his top tie undone, had flung on the bling for his appearance on The Last Leg. It was a none-too-subtle riposte to David Cameron's jibe to "buy a proper suit, do up your tie and sing the national anthem". As a joke, however, it worked, showing that a man mocked as a teetotal ascetic can poke fun at others, as well as himself.
As for the rest of the show – well, it was a challenge. By this stage, Corbyn had arrived in the Channel 4 studio, had swapped the tuxedo for a smart cream suit and blue shirt and was, of course, going without a tie. Late night comedy does not come easily to anyone, let alone a politician who is more comfortable discussing Trident than engaging in off-the-wall banter over the choice of "legs for arms, or arms for legs?" – he ducked a cruder versions of the same question – but Corbyn acquitted himself well, for the most part. 
The chat veered between the serious and the nonsensical. Corbyn was asked by Australian host Adam Hills to score his enthusiasm for the EU, after months of speculation about his conversion from scepticism to coming out for the Remain campaign. His answer – between "seven and seven-and-a-half out of 10" – was well-pitched. I can't think of many people who would give the EU a 10 and I don't think many of them would be watching post-pub entertainment on a Friday night.
Corbyn ran into more difficulty when the talk got serious. We know he is more comfortable discussing policy then joshing with comedians, such as Hills and his co-hosts Josh Widdicombe and Alex Brooker, and they gave him a forum to do that with the EU. Given he is on the same side as David Cameron in the EU referendum campaign, why does he refuse to share a platform with the PM?
"He wants a Europe for the free market, he wants a Europe dominated by global corporations. I suspect he wants to sign the Transatlantic Investment Partnership [TTIP]," Corbyn explained.
"I want to see a Europe that is about social cohesion, that is about better human rights, that is about workers' rights, that is also about taking a European approach to helping victims of wars who are going through the most appalling situation on the borders of Europe at the moment. There has to be a humanitarian response."
All well and good, but it is hard to take a late-evening audience with you when you get into subjects like these.
As the show wore on it became trickier for Corbyn, who was joined on the sofa by film star Russell Crowe. The veteran socialist survived questions – designed to trip him up – over his passion for manhole covers and ability to memorise train timetables but Hills introduced a "yawn" button to press when he thought the politician was getting boring. When it came to fielding questions from viewers, often the most hazardous moment for any politician, Corbyn was confronted about why he was on the show when he has "no sense of humour".
You have to credit Corbyn for trying. He is a long-standing critic of what has been called the "mainstream media", or MSM, or cynical newspaper hacks, and is trying to bypass them with more television appearances as well as the recent Vice News documentary, which also produced mixed results.
His appearance on The Last Leg didn't look like the start of a sideline in comedy but it took him to a new audience. Perhaps an hour was too long, and too risky, in an era when most comedy shows don't extend beyond 30 minutes and most political interviews are even shorter. Having started with a decent send-up of his dour image, posing in black tie and bling, then maybe Corbyn should have called it a night and headed home to watch someone else negotiate the perils of live comedy.
More from LabourList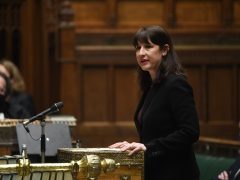 News
Labour has urged the government to close a "major tax loophole" in the windfall tax ahead of a…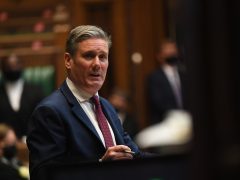 News
The Labour Party is preparing to make several significant policy interventions on the economy to combat the rapidly…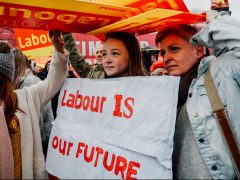 Comment
This summer marks the rebirth of a national Labour students organisation. Its predecessor, marred by factionalism and disagreement,…