Members of the GMB union have issued staunch backing for Jeremy Corbyn amid discontent from some Labour MPs over the Labour leader's performance.
Delegates at GMB Congress called for "clear and unambiguous" support for Corbyn and voted in favour of a motion which called for the deselection of any MP who refused to put on record their backing for the Labour leader. It comes as some MPs voiced concerns the party is failing to take advantage of the splits among the Conservatives, who are engaged in an increasingly bitter battle over the EU referendum.
One motion passed at the conference, from Lowestoft branch, congratulated Corbyn on "rebuilding confidence" in Labour and resolved to give him the "full support" of GMB.
Another, from Kirklees branch, stated: "This Conference, the GMB Yorkshire region, urges Congress to put pressure on The Labour Party to heed the leader's call for unity.
"Jeremy Corbyn has issued an appeal for party unity; we (branch) believe that the Party should consider the cost of losing the next general election. This would be devastating for working people. Labour MPs earn a good living in Parliament, but further Tory austerity would create much more poverty for our members.
"The Labour Party is our Party and the members have spoken when they overwhelmingly endorsed Jeremy Corbyn as our leader. We urge our leaders in the GMB to support Corbyn's leadership and withdraw financial support from disloyal MPs."
The votes came hours before Corbyn address the conference and launched a stinging attack on inequality and the "low pay, low productivity of Tory Britain".
Last week Tim Roache, the new general secretary, warned of the importance of getting out Labour voters in the run-up to the EU referendum on June 23.
"The reality is that the more people that stay at home the more likely it is that we will leave the EU. I don't think we can even begin to contemplate that," Roache told the BBC.
GMB is one of Britain's largest unions with 641,000 members but it declined to endorse a candidate in the Labour leadership election last year.
More from LabourList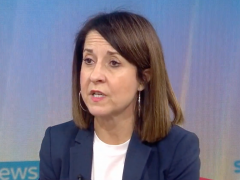 Daily email
Workers vs shirkers, drivers vs eco-zealots Fresh from dusting off their spades to dig out battle lines over…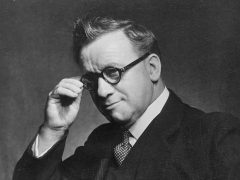 Comment
Imagine waiting for a bus at Marble Arch on a hot summer evening in London in 1921. There…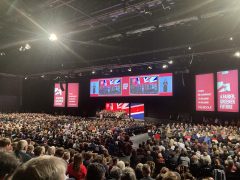 Columnist
The Labour Party's annual conference is the one of the biggest political events in Europe. It is Labour's…