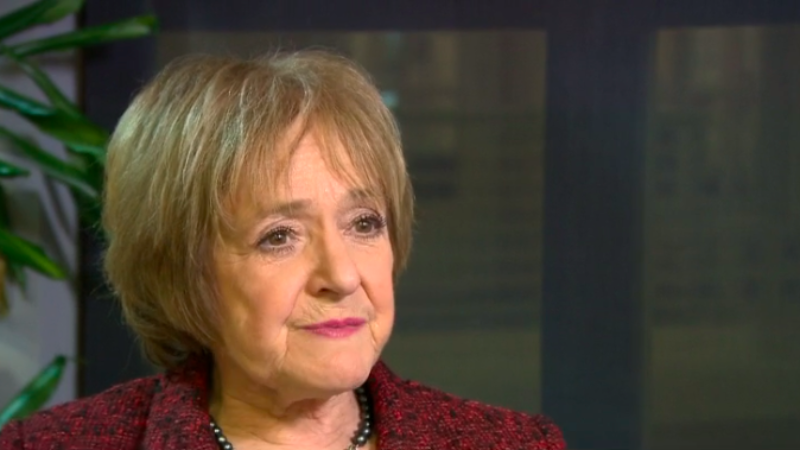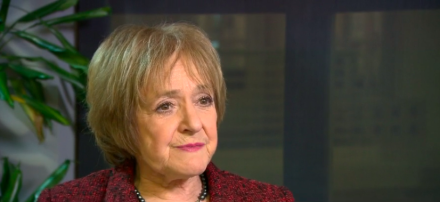 Margaret Hodge, former minister, and Ann Coffey, MP for Stockport, have said that Labour is looking at "political oblivion" with Jeremy Corbyn as leader, in a letter that has been circulated around the Parliamentary Party.
The two Labour MPs submitted a motion of no confidence against Corbyn after they said he didn't give a clear enough message on the EU referendum. They have hit out at the leader again in a letter (below) and said that Corbyn is "standing in the way and preventing us [Labour] from securing the confidence of a majority of voters." The letter has been sent to their fellow Labour MPs.
The two draw attention to UKIP's success in areas traditionally considered as Labour's heartland and argue that Corbyn is not providing strong enough leadership to win these areas and speak to voters' concerns. Hodge and Coffey have argued for a secret ballot at a meeting of the Parliamentary Labour Party on Tuesday in which the question will be: "Have you got confidence in Jeremy Corbyn as Leader of the Parliamentary Labour Party when this country is facing immensely challenging times?"
It was reported yesterday that Hilary Benn, shadow Foreign Secretary, was contacting MPs in an attempt to get rid of Corbyn. Late last night, Corbyn sacked Benn from his shadow cabinet position.
Following Benn's sacking, three shadow cabinet members have resigned: Heidi Alexander, Gloria De Piero and Ian Murray. It's thought more could follow. Such resignations could embolden a coup attempt against Corbyn. John McDonnell, Shadow Chancellor, has said that if there were another leadership contest Corbyn would stand again.
Here's Hodge's and Coffey's letter in full:
Dear colleague
After the events of last week I'm sure you feel both shocked and worried. There is now a mandate from the British people to leave the EU, Scotland is calling for a second referendum on independence and there is no roadmap for what happens next. These are serious and uncertain times that require strong and decisive leadership. The Conservative Party is deeply divided and that should be an opportunity for us, but it is clear that many traditional Labour voters feel that our Party no longer speaks to their values. 
If a general election is called later this year, which is a very real prospect, we believe that under Jeremy's leadership we could be looking at political oblivion. We all see at first-hand the terrible problems that exist in our constituencies and we can't do anything about them while the Tories run the country. We believe Jeremy is standing in the way and preventing us from securing the confidence of a majority of voters. UKIP is targeting our traditional heartlands, not only do we need strong leadership to reconnect with these voters but also to make connections with those who voted to remain in the EU.
Our ineffective leadership must bear their share of the responsibility of last week's result. We must never forget that adulation at rallies of activists hearing exactly what they want to hear is not a substitute for votes at the ballot box. We need to be able to communicate our passion with alienated voters who have shown their anger not their apathy. The lesson of Scotland should be at the front of everyone's mind. 
We owe it to the people that elected us to stand up and deliver a clear alternative agenda with the strong leadership they want. We need an effective leader who is capable of tackling the very difficult issues facing this country.
We believe that Jeremy needs to consider his position. Throughout the referendum campaign he did not show the leadership that the party or the country needed. When he did engage it was half-hearted and in the end Labour Party members and voters didn't know where the Leader really stood on this crucial issue.
That is why we wrote to John and Sarah to allow a motion of no confidence in Jeremy to be discussed on Monday. This would be followed by a secret ballot on Tuesday. This motion will allow everyone of us to consider a very simple question:
Have you got confidence in Jeremy Corbyn as Leader of the Parliamentary Labour Party when this country is facing immensely challenging times?
There is a great deal of talent in the PLP and we are excited by the energy and ideas that the new generation bring. It's time to stand up and show leadership. This country deserves a credible alternative to the Conservative Party. The Labour Party is bigger than any one person. We know that this is hard but you have to do the right thing for our constituents, our country and for our party. The future of this historic party and the voice it gives to working people is in our hands.
Margaret Hodge, Ann Coffey
More from LabourList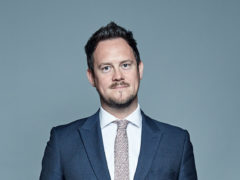 Comment
A 93-year-old army veteran who spent 33 years in active service. A woman whose nearest family member is…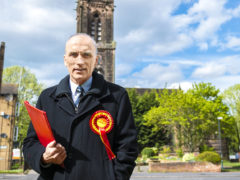 News
The Labour Party's suspension of MP Chris Williamson has been lifted following an investigation, PoliticsHome revealed today. Although…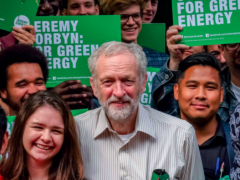 Comment
Our climate has benefited from Theresa May's shift into legacy mode, with her hugely welcome announcement that the…