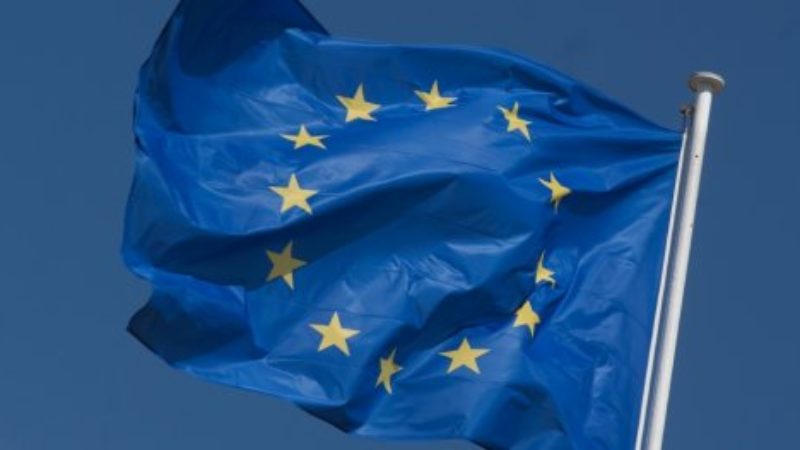 LabourList readers are overwhelming in favour of EU membership, but predict that support for Remain is less popular among the broader population.
Over 80 per cent of readers said they were voting to stay in the EU in today's referendum. This is slightly higher LabourList readers from the party as a whole, of whom 68 per cent support Remain, according to Ipsos-Mori predictions.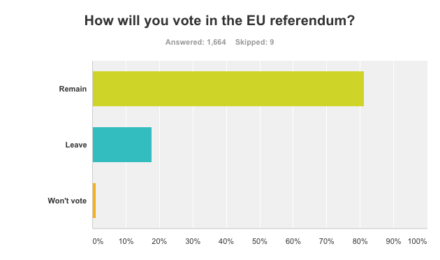 Most Labour politicians have backed staying in the the EU, with the four major figures convening in a final call to action yesterday.
However, readers only predict a narrow win for Remain, with the most popular answer for predicting the final In vote was 52-53.9 per cent of the vote, with 28 per cent of readers choosing that option. The second most popular answer was 50 – 51.9 per cent of the electorate choosing Remain, with 24 per cent of LabourList readers backing that result.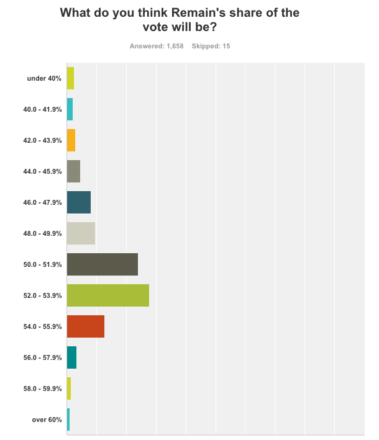 Readers assess the electorate will agree with their support to stay in the EU, with over 70 per cent predicting a victory for Remain. However, the median prediction was 50-51.9 per cent, which shows the average LabourList reader believes the electorate is significantly less pro-EU then our readership. 
Respondents predict a turnout of 60-69 per cent, which would replicate the turnout in of the 1975 vote, where 65 per cent of the electorate voted.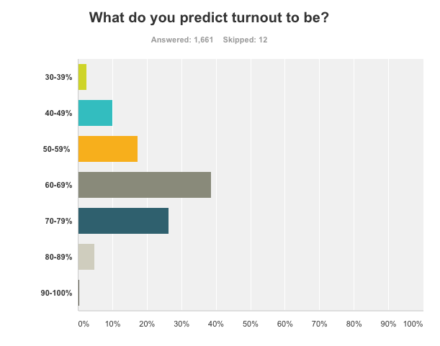 This could be seen as a pessimistic approach, as general election turnout also tends to be in the mid-60s. Many would anticipate that referendum turnout would be larger for such a divisive issue.
While the weather today has been terrible, rain doesn't actually lower turnout in the UK.
1,673 people voted in this week's survey. Thanks to all who took part.
More from LabourList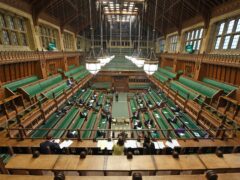 News
An amendment to the domestic abuse bill that would have introduced a register of serial perpetrators has been…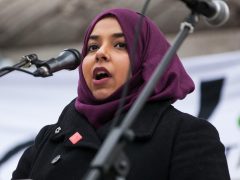 Comment
The 'no recourse to public funds' condition imposed on those subject to immigration control means that migrant victims…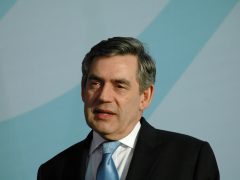 News
Gordon Brown has joined more than 170 other former heads of state and government and Nobel laureates in…