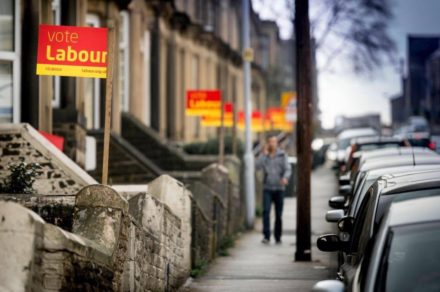 With British politics teetering on the edge of existential meltdown over the EU referendum, it's somehow reassuring that one of the biggest controversies in the world of Labour activism and social media is the arcane question of NEC nominations.
Specifically there has been a big row over the home CLP of one candidate not voting to give them their nomination. The rules as currently set out require you to get your home CLP's nomination, and that of two others in two different regions, to be validly nominated and go through to the final national One Member One Vote ballot. So your "home" CLP can stop you getting on the ballot, even if you have 100 other CLP nominations from round the country.
The incident this time round was not a one-off.
There are two serving members of the NEC who had to move their membership to CLPs where they had a second home after falling out politically with the CLPs they were originally members of and being denied their home nomination.
There have also been multiple attempts to do this, often in London CLPs where things have always been more factionalised than in other parts of the country.
This year, Momentum in Walthamstow CLP tried but failed to stop Bex Bailey getting her home CLP nomination for purely factional reasons. I was denounced in the CLP meeting for having advocated that all candidates across the country from whatever wing of the party got their home nomination unchallenged.
This time round I am fortunate to live in Oxford East CLP where the presence of two other NEC candidates with different politics to me means there is a comradely local convention not to deny home candidates the nomination they need. I still had to persuade people to stick to the convention so it was not exactly a stress-free experience, but it is a good way to keep the CLP united and friendly and avoid bringing divisive national fights into local meetings.
But in my old CLP of Hackney North and Stoke Newington I always had to fight for the nomination. There would be some people who would vote for me despite disagreeing with me politically because they were personal friends, or respected my campaigning record locally, or just thought I should have the chance to go on the ballot. But the last time I ran there in 2014 there was a big block of left votes who voted to deny me my home nomination. It was nothing personal, just politics – they felt they were honour-bound to vote for the left slate whatever the local consequences or personal consequences for me, which is a perfectly honourable stance to take – "I disagree with your politics so I can't vote for you".
I have seen the home nomination requirement used to prevent a sitting member of a regional party board from running for re-election.
As a candidate, I would obviously prefer that the requirement for a home nomination was dropped. The process is stressful enough without the addition of potential political "sudden death" at the hands of the people you campaign with every week.
But it's not about what is nice and easy for us as candidates.
The home CLP requirement sounds capricious but it has some merits:
It helps act as a filter to ensure people elected to the NEC are credible activists at a local level, held in esteem by other local activists, not people that are just national celebs.
It forces candidates to appeal across factional lines and moderate their politics in order to be sure to get this one "must have" nomination.
If the home CLP nomination rule exists it seems perverse to demand that all CLPs must relinquish this power and automatically nominate any local candidate even if they really don't want to endorse them for political reasons or because they don't know them well enough. What we have is a conflict between the right of members in the specific CLP to take a political decision it has the power in the rules to take; and the right of members nationally to have the widest choice of candidates presented to them.
If people do think the home nomination requirement is archaic, they can do something about getting rid of it.
CLPs have until 24 June to submit rule changes for consideration at annual Conference – they sit on the order paper for one year unless backed by the NEC, and are debated in 2017.
The relevant rule is:
Chapter 4 Clause III Part A i c
"Division III (CLPs) shall consist of six members, at least three of whom shall be women, to be nominated by their own CLP and at least two other CLPs. The ballot for these places shall be conducted among all eligible individual members of the Party by means of a national one-member-one-vote postal ballot conducted to guidelines laid down by the NEC."
CLPs could submit amendments to delete the words "their own CLP and at least two other CLPs" and insert some other minimum requirement, for example "at least ten CLPs".
The secondary issue raised by the recent case is whether it is acceptable, having been rejected by your home CLP, to flip your membership to a second address in a different CLP and receive a home nomination there. If you think the whole home nomination requirement is ridiculous and denying a home nomination is inherently unfair, this kind of flipping is probably acceptable. But I do think it creates an unfairness between candidates as it is only open to people whose wealth or personal set-up gives them access to more than one home (and in different CLPs) whereas people who are tied to one locality by work or caring responsibilities would be less likely to be able to do this. If the rule exists it is clearly predicated on people having one main address where their membership sits permanently.
There is also the unfortunate precedent that tactically moving CLP for this reason has when it comes to other political reasons why it might be advantageous to rapidly move CLP. It brings to mind the notorious phenomenon of "Bedsit Trots" in the 1970s and 1980s who moved from one flat in one CLP rapidly to another in another CLP in order to tip the balance in the deselection of an MP or councillor. This was eventually stopped by tightening up the freeze date requirements – the period you had to be a CLP member before you could vote on a key issue – but these have since been relaxed. And one person's "Bedsit Trot" is another's enthusiastic and mobile young activist!
Less contentious than the home CLP requirement but irksome for us candidates is the absence of any NEC guidelines about the procedure CLPs should use in nominating NEC candidates. This means there is a range of local custom and practice, ranging from perfect models of democracy (step forward Tottenham CLP secretary Seema Chandwani and her perfectionist ballot papers and count forms) to chaotic to totally stitched-up.
Basically there ought to be a level playing field where all CLPs run the same process so members across the country get the same rights in the nomination process and candidates of whatever political alignment encounter a level playing field.
I am not making a factional point as I am sure my rivals have had mirror experiences, but mine include hearing of multiple CLPs where people have spoken against my nomination from a national script, often mangling it to introduce "facts" about me that are slanderous; circulation of CVs of one slate of candidates and not others; CLPs where there is a vote for or against an entire slate nominated by a branch party as a block and candidates are not considered individually or in some cases, at all; absence of a secret ballot so people can potentially be politically intimidated into voting a particular line by show of hands; and ballot papers bearing candidate descriptions not chosen by the candidates themselves but designed to make one slate sound fluffy and the other toxic.
Reasonable guidelines could include:
Compulsory secret ballots at nomination meetings.
A standard way of conducting the ballot at the CLP meeting – either first six past the post with each voter having six votes as there are six vacancies; or single transferable vote though this is probably unnecessarily complex.
A ban on disparaging statements being made or circulated by members at and before nomination meetings as well as by candidates.
A ban on descriptions on local ballot papers unless provided by the candidates.
A requirement for CLP secretaries to circulate all CVs received, not pick and choose which ones to draw to members' attention.
A standard nomination requirement e.g. all nominations to come from the floor of the CLP meeting.
A requirement for nominees to be treated as individuals not voted for as a block i.e. no single motions proposing entire slates.
Debate about candidates to be limited to positive nominating speeches of a fixed length.
Whoever gets elected to the NEC should push for some guidelines to be published, even if they are not the ones above, as it is unfair on volunteer CLP officers to expect them to guess how this process should be run.
Alternatively my wife Linda Smith has suggested a totally new nomination process consistent with OMOV and harnessing modern technology rather than lots of meetings – you would get on the ballot not by securing the nominations of CLPs but by 1,000 individual party members signing your nomination form on the party website!
More from LabourList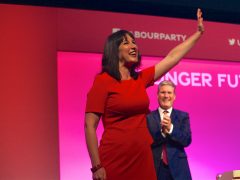 Comment
The Conservative leadership contest has shown the Tories' traditionally reckless and dishonest approach to the public finances. It…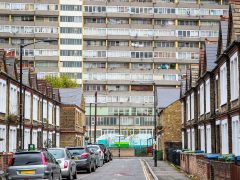 Comment
Whilst there has been much talk about the 'cost-of-living crisis' one of its key components, rent, has yet…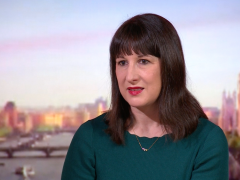 News
Rachel Reeves has warned that "people are worried sick about how they'll pay their bills and do their…