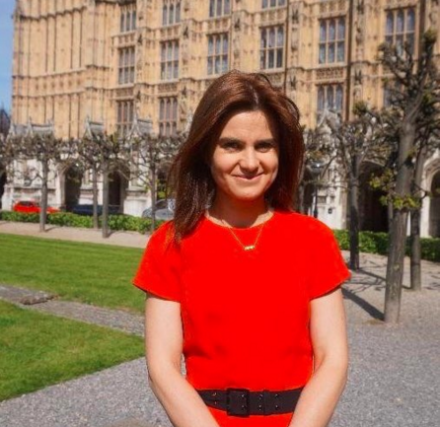 The last time Jo and I were in the chamber of the House of Commons together we were asking about humanitarian aid to Syria. She leant over to me, and asked what question I would put to the minister. Assad's war crimes, I whispered. You?
Outside parliament I knew Jo Cox as a formidable humanitarian, a leading light at Oxfam, working in the most dangerous places on the planet. I share her belief that children dying for want of peace or medicine is an outrage, no matter how many miles from here, and got to know her better once she joined the Parliamentary Labour Party last year.
In this brief exchange,we were just taking a moment to check that we were getting the absolute most impact out of the precious chance to question the Defence Secretary on Britain's role in creating peace in the world. This is the part of politics most people don't see. For all we bicker like cats and dogs, between and inside our tribes, we know that we are most successful when we are a team. Whatever it looks like, the fight against poverty and prejudice is bigger than all of us, and we only win when we pull together.
Inside parliament, Jo did what to some would be unthinkable. So strong was her passion for the cause of peace in Syria, she found unlikely allies in the Conservative party. Our Labour family may be broken with grief today, but I know that there are those on the Tory benches who will also be inconsolable. Jo worked with Andrew Mitchell and others to persuade the government to change their mind on Syrian refugees. Yesterday, George Osborne paid tribute to her, rightly acknowledging that she had made them think again.
Jo's legacy must be her beautiful children, who I know all will be thinking of today, and also the ideas she believed in. Her maiden speech took on the difference that some provoke for political gain and stated that truth we all know in our hearts: there is more that unites us than divides us. Our task now is to make that vision a practical reality in Britain. We cannot just stand by as cheap populism exploits fear.
For all of us who believe that people are human first, and everything else second, the world can sometimes seem a bewildering, frustrating place, where self-interest seems to march on, and altruism lags behind.
But Jo's example – however much I want to despair today and scream out for the world to stop – is a demonstration against despair. She believed in a country where even our political opponents can be persuaded if we work hard enough. And she not only believed in it, she saw that it got done.
Prejudice, hatred, anger, and fear lead us down a path that will never succeed. Believing in the goodness of others and in our responsibility to take care of each other will get us through. These are difficult days. But the next week must be about one thing more than any other: love.
Clever, funny, sharp, dedicated, Jo. I will never forget your beautiful smile. We mourn your loss, yet know that all you stood for is unbreakable. We promise to stand up, even though we are broken. We promise that we will never be cowed by hate.
We promise to carry on. Love doesn't die.
Jo Cox MP
Batley and Spen
1974-2016
More from LabourList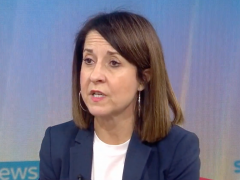 Daily email
Workers vs shirkers, drivers vs eco-zealots Fresh from dusting off their spades to dig out battle lines over…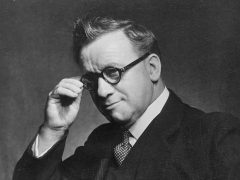 Comment
Imagine waiting for a bus at Marble Arch on a hot summer evening in London in 1921. There…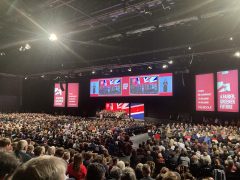 Columnist
The Labour Party's annual conference is the one of the biggest political events in Europe. It is Labour's…