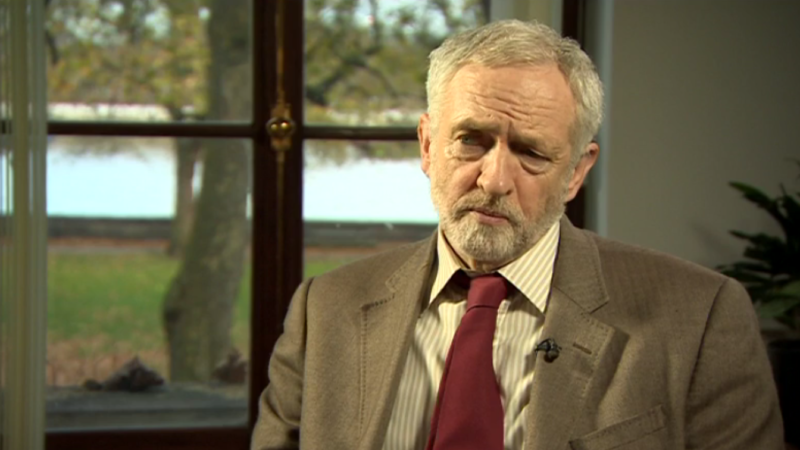 The list below was edited when it emerged that a small minority of councillors had inadvertently given approval for the inclusion of their names by clicking on an email signature button. LabourList had no involvement in the compilation of this list.
More than 600 Labour councillors have signed a public statement calling on Jeremy Corbyn to resign as leader and "make way for the new leadership".
It is the biggest sign yet of pressure from the party's grassroots on Corbyn to go, and follows several no confidence motions passed by local constituency Labour parties (CLPs), including Battersea and Tooting. Holborn & St Pancras CLP, meanwhile, last night rejected a pro-Corbyn confidence motion – suggesting that Corbyn's supposed strong London support base is not as rock solid as some presume.
The letter is signed by more than 600 Labour councillors, who claim a breadth of opinion within the party and say they are "from a number a traditions within our movement", including some who voted for Corbyn last year.. They praise Corbyn as "an honourable man" and credit his record of public service, particularly in local government.
However, they say he is "unable to command the confidence of the whole party", and say a new leadership is needed to represent communities at a time when the "country is facing a crisis" in the wake of last week's Brexit vote.
The organisers point out that they have collected more than double the number of councillors' signatures that were put to a similar pro-Corbyn letter yesterday.
One of the organisers of the letter, Lambeth councillor Ed Davie, said: "Across the country Labour councillors speak to millions of people and, sadly, they know that Jeremy Corbyn's leadership is deeply unpopular. At a time of national crisis it is more important than ever that we have a competent Labour leader that can communicate with and commands the support of voters and councillors as well as MPs.
"In just 12 hours more than twice as many Labour councillors signed this grassroots letter calling on Jeremy Corbyn to resign than a similar effort by the well-resourced leader's office.
"From Cornwall to Newcastle, Glasgow to Suffolk 540 councillors including council and group leaders have called on the leader to resign. Clearly deep unhappiness with the leadership is felt throughout Labour's grassroots and in local government as well as in parliament. For the good of the country, our communities and party it is time for a fresh start."
You can read the full letter and list of signatories here:
As Labour councillors we support the recent call from colleagues for new leadership at the top of our party.
Jeremy Corbyn is an honourable man with a record of public service stretching back more than four decades, not least in local government.
We are drawn from a number of traditions within our movement, including those who voted for Jeremy last year.
It has now become clear, however, that he is unable to command the confidence of the whole party nor of many traditional Labour supporters we speak with on the doorstep.
Our country is facing a crisis – and the neighbourhoods we represent are on the front line. We urge Jeremy Corbyn to make way for the new leadership that our communities so desperately need.
Yours sincerely,
Cllr Abdul Quadir, Camden Council
Cllr Abigail Wood, Camden Council
Cllr Abigail Jones, Merton Council
Cllr Alex Bigham, Lambeth Council
Cllr Anna Birley, Lambeth London Borough Council
Cllr Adam Connell, Hammersmith and Fulham London Borough Council
Cllr Adam Harrison, Camden Council
Cllr Adele Brown, Basildon Borough Council
Cllr Allin Dirir, Warrington Council
Cllr Adrian Moore, Sedgemoor District Council
Cllr Anne-Marie Gallop, Lambeth London Borough Council
Cllr Adam Hug, Westminster City Council
Cllr Alan Atkin, Rotherham Metropolitan Borough Council
Cllr Alan Barrow, High Peak Borough Council
Cllr Alan De'Ath, Hammersmith and Fulham London Borough Council
Cllr Alan McCarthy, Rochdale Metropolitan Borough Council
Cllr Alan Webb, Milton Keynes Council
Cllr Alexander Diner, Islington Council
Cllr Alex Norris, Nottingham City Council
Cllr Ali Hashem, Hammersmith and Fulham Council
Cllr Alice Smart, Leeds Council
Cllr Alift Harewood, Cheshire East Council
Cllr Alison Kelly, Camden Council
Cllr Allen Brett, Rochdale Metropolitan Borough Council
Cllr Amy O'Callaghan, Luton Borough Council
Cllr Amy Rushforth, Rotherham Metropolitan Borough Council
Cllr Andrew Coles, West Oxfordshire District Council
Cllr Andrew Foxley, Liverpool City Council
Cllr Andrew Jones, Hammersmith and Fulham London Borough Council
Cllr Andrew Judge, Merton London Borough Council
Cllr Andrew Rendle, Croydon Council
Cllr Andrew Skudder, Crawley Borough Council
Cllr Ann Lucas OBE, Coventry City Council
Cllr Ann Sinnott, Cambridge Council
Cllr Anne Arkle, North Tyneside Council
Cllr Annette Byrne, Leicester City Council
Cllr Annie Darby, North East Lincolnshire Council
Cllr Tony Humphrys, Blackburn with Darwen Borough Council
Cllr Anthony Kelly, Ealing Council
Cllr Anthony Lavelle, Liverpool City Council
Cllr Tony Lloyd, Nuneaton & Bedworth Borough Council
Cllr Anthony McKeown, High Peak Borough Council
Cllr Anwen Muston, City of Wolverhampton Council
Cllr Ann Royle, Burnley Borough Council
Cllr Ashley Walsh, Cambridgeshire County Council
Cllr Amelie Treppass, Lambeth London Borough Council
Cllr Avis Murphy, Chesterfield Borough Council
Cllr Bill Clarke, Wigan Metropolitan Borough Council
Cllr Barbara Barwick, Royal Borough of Greenwich
Cllr Barry Doughty, Cumbria County Council
Cllr Barry Kendler, Harrow Council
Cllr Barry Kirby, Gloucestershire County Council
Cllr Ben Coleman, Hammersmith and Fulham London Borough Council
Cllr Ben Miskell, Sheffield City Council
Cllr Bet Tickner, Reading Borough Council
Cllr Biff Bean, Lincoln City Council
Cllr Bill Cherrington, Sandwell Metropolitan Borough Council
Cllr Binda Rai, Ealing Council
Cllr Bob Rudd, Cheshire West and Chester Council
Cllr Brendan O'Brien, Watford Rural Parish Council
Cllr Brian O'Hare, Knowsley Metropolitan Borough Council
Cllr Brian Parbutt, Nottingham City Council
Cllr Brian Henney, North Warwickshire Borough Council
Cllr Bruce Hogan, Forest of Dean District Council
Cllr Chris Herries, Norwich City Council
Cllr Carina O'Reilly, Cambridge Council
Cllr Carl Nuttall, Blackburn with Darwen Council
Cllr Carol Gahan, Cheshire West and Chester Council
Cllr Carol Sung, Liverpool City Council
Cllr Carole Pattison, Kirklees Metropolitan Council
Cllr Caroline Needham, Hammersmith and Fulham Council
Cllr Caroline Wood, Staffordshire County Council
Cllr Cath Ball, Oldham Metropolitan Borough Council
Cllr Colin Froggatt, Warrington Council
Cllr Charlotte Atkins, Staffordshire County Council
Cllr Charlotte Atkins, Staffordshire Moorlands District Council
Cllr Claire Holland, Lambeth Council
Cllr Christopher Kirby, Royal Borough of Greenwich
Cllr Chris Lloyd, Greenwich Council
Cllr Chris Mavin, Plymouth City Council
Cllr Christine May, Royal Borough of Greenwich
Cllr Christine Roberts, Wigan Metropolitan Borough Council
Cllr Claire Jeffrey, Shepway District Council
Cllr Clare Morris, Royal Borough of Greenwich
Cllr Jamie Milne, Lewisham Council
Cllr Kevin Bonavia, Lewisham Council
Cllr Adam Langleban, Barnet Council
Cllr Alison Moore, Barnet Council
Cllr Alon Or-bach, Barnet Council
Cllr Amy Whitelock Gibbs, Tower Hamlets Council
Cllr Andrew Cregan, Tower Hamlets Council
Cllr Andrew McCormick, Basingstoke and Deane Borough Council
Cllr Angie Bean, Waltham Forest London Borough Council
Cllr Audrey Huntley, South Tyneside Metropolitan Borough Council
Cllr Mohammed Bakhtiar, Kensington and Chelsea Council
Cllr Barbara Miller, Gedling Borough Council
Cllr Brenda Clelland, Gateshead Council
Cllr Judith Blakeman, Kensington and Chelsea Council
Cllr Brian Marshall, Selby District Council
Cllr Chris Baron, Ashfield District Council
Cllr Chris Robbins, Waltham Forest Council
Cllr Clyde Loakes, Waltham Forest London Borough Council
Cllr Cathrine Russell, Northampton Council
Cllr David Ellison, Manchester City Council
Cllr Danny Hassell, Tower Hamlets Council
Cllr Dave Chesterton, Tower Hamlets Council
Cllr David Potter, Basingstoke and Deane Borough Council
Cllr David Sparks OBE, Dudley Metropolitan Borough Council
Cllr David Townsley, South Tyneside Metropolitan Borough Council
Cllr Denny Wilson, Sunderland City Council
Cllr Terence Devine, West Lancashire Borough Council
Cllr Donald McGowan, Enfield Council
Cllr Susan Doran, Spelthorne Borough Council
Cllr Doris MacKnight, Sunderland City Council
Cllr Danielle Stone, Northampton Borough Council
Cllr Eddie Moores, Oldham Metropolitan Borough Council
Cllr Emma Taylor, Manchester City Council
Cllr Eileen Leask, South Tyneside Metropolitan Borough Council
Cllr Garry Bridges, Manchester Council
Cllr Gary Watts, Basingstoke and Deane Borough Council
Cllr Garry Calver, Tendring District Council
Cllr Grace Williams, Waltham Forest London Borough Council
Cllr Ivan Henderson, Tendring District Council
Cllr Ivan Henderson, Essex County Council
Cllr Jack Cousens, Basingstoke and Deane Borough Council
Cllr Janet Westbrook, Basingstoke and Deane Borough Council
Cllr Jansev Jemal, Enfield Council
Cllr Janice Duffy, Northampton Borough Council
Cllr Jo Henderson, Tendring District Council
Cllr John Ferrett, Portsmouth City Council
Cllr John Pierce, Tower Hamlets Council
Cllr Jim Turnbull, Gateshead Council
Cllr Katherine Gardner, St Albans City and District Council
Cllr Kathy Levine, Barnet Council
Cllr Kevin Peel, Manchester Council
Cllr Kate Butler, Stockport Metropolitan Borough Council
Cllr Keith Harris, Charnwood Borough Council
Cllr Lee Anderson, Ashfield District Council
Cllr Laura James, Basingstoke and Deane Borough Council
Cllr Lee Jeavons, Walsall Metropolitan Borough Council
Cllr Andrew Lomas, Royal Borough of Kensington & Chelsea Council
Cllr Louise Farthing, Sunderland City Council
Cllr Mandie Shilton-Godwin, Manchester City Council
Cllr Mary Watson, Manchester Council
Cllr Marie Pye, Waltham Forest London Borough Council
Cllr Matt Ward, Walsall Council
Cllr Maria Fowler, Tendring District Council
Cllr Michael Westbrook, Basingstoke and Deane Borough Council
Cllr Miles Elliott, Sunderland City Council
Cllr Nigel Murphy, Manchester City Council
Cllr Naz Choudary, Northampton Council
Cllr Paul Douglas, Waltham Forest London Borough Council
Cllr Paul Harvey, Basingstoke and Deane Borough Council
Cllr Paul Wilkinson, Gedling Borough Council
Cllr Peter Barnett, Waltham Forest London Borough Council
Cllr Peter Edwards, Exeter City Council
Cllr Philip Tye, Sunderland City Council
Cllr Pam Morrison, Harwich Town Council
Cllr Robert Atkinson, Kensington and Chelsea Council
Cllr Rosa Battle, Manchester City Council
Cllr Rebecca Moore, Manchester Council
Cllr Rachel Saunders, Tower Hamlets Council
Cllr Rachel Blake, Tower Hamlets Council
Cllr Robert Sharp, Charnwood Borough Council
Cllr Roy Driver, Stockport Metropolitan Borough Council
Cllr Sarah Judge, Manchester City Council
Cllr Sally Littlejohn, Waltham Forest London Borough Council
Cllr Sarah Maynard-Smith, Charnwood Borough Council
Cllr Simon Collis, Ramsey & Parkeston Parish Council
Cllr Simon Miller, Waltham Forest London Borough Council
Cllr Shameem Highfield JP, Waltham Forest London Borough Council
Cllr Stephen Morgan, Portsmouth City Council
Cllr Steve Wade, Walsall Metropolitan Borough Council
Cllr Steve Carroll, Nottinghamshire County Council
Cllr Stuart Clark, Renfrewshire Council
Cllr Tina Hewitson, Manchester City Council
Cllr Thomas Judge, Manchester City Council
Cllr Toby Simon, Enfield Council
Cllr Vicky Culbard, Northampton Council
Cllr Zoe Smith, Northampton Council
Cllr Andrew Johnson, City of Wolverhampton Council
Cllr Alan Gardiner, Barnsley Metropolitan Borough Council
Cllr John Beaumont, Warwickshire County Council
Cllr Christine Simm, Oxford City Council
Cllr Joe De'Asha, St Helens Metropolitan Borough Council
Cllr Jeff Fletcher, St Helens Metropolitan Borough Council
Cllr Philip Johnson, Warwickshire County Council
Cllr Keith Roberts, St Helens Metropolitan Borough Council
Cllr Linda Burgess, Barnsley Metropolitan Borough Council
Cllr Linda Smith, Oxford City Council
Cllr Louise Upton, Oxford City Council
Cllr Mary Clarkson, Oxford City Council
Cllr Dave Parsons, Warwickshire County Council
Cllr Caroline Phillips, Warwickshire County Council
Cllr Pat Ireland, St Helens Metropolitan Borough Council
Cllr Paul Lynch, St Helens Council
Cllr Roy Miller, Barnsley Metropolitan Borough Council
Cllr Susan Brown, Oxford City Council
Cllr June Tandy, Warwickshire County Council
Cllr Celia Loughran, Wakefield Metropolitan District Council
Cllr Cathy Mitchell, Warrington Council
Cllr Colin Aherne, Hammersmith and Fulham Council
Cllr Conor McAuley, Newham London Borough Council
Cllr Howard Balkind, Salford City Council
Cllr Bryan Smith, Calderdale Metropolitan Borough Council
Cllr Christopher Hammond, Southampton City Council
Cllr David Furnell, Southampton City Council
Cllr Darren Paffey Paffey, Southampton City Council
Cllr Heather Fletcher, Salford City Council
Cllr Frank Phillips, Erewash Borough Council
Cllr Stephen Hesling, Salford City Council
Cllr Paul Hogan, East Riding of Yorkshire Council
Cllr Helen Rivron, Calderdale Metropolitan Borough Council
Cllr John Noon, Southampton City Council
Cllr Jacqui Rayment, Southampton City Council
Cllr Roger Jones, Salford City Council
Cllr Charles McIntyre, Salford City Council
Cllr Margaret Morris, Salford City Council
Cllr Paul Wilson, Salford City Council
Cllr Sarah Bogle, Southampton City Council
Cllr Sharon Mintoff, Southampton Council
Cllr Steve Wilson, Sheffield Council
Cllr Craig Jones, East Staffordshire Council
Cllr Craig Sahman, Doncaster Metropolitan Borough Council
Cllr Christopher Wellbelove, Lambeth Council
Cllr Clair Wilcox, Lambeth Council
Cllr Cyril Weber, Cumbria County Council
Cllr Daisy Page, Dartford Council
Cllr Damian Gannon, Coventry Council
Cllr Damian Talbot, Blackburn with Darwen Borough Council
Cllr David Amos, Lambeth Council
Cllr Daniel Crawford, Ealing Council
Cllr Danny Beales, Camden Council
Cllr Danny Hackett, Bexley Council
Cllr Danny Thorpe, Royal Borough of Greenwich
Cllr Darrell Pulk, Gedling Borough Council
Cllr Darren Clifford, Lancashire County Council
Cllr Darren Rodwell, Barking and Dagenham London Borough Council
Cllr Daryl Brown, Hammersmith and Fulham Council
Cllr David Smith, Lancaster City Council
Cllr David Trimble, Nottingham City Council
Cllr David Wilcox OBE, Derbyshire County Council
Cllr David Armstrong, Cheshire West and Chester Council
Cllr David Bolton, NE Lincolnshire Council
Cllr David Christie, Newham London Borough Council
Cllr David Congreve, Leeds City Council
Cllr David Gardner, Royal Borough of Greenwich
Cllr David Lonergan, Knowsley Metropolitan Borough Council
Cllr David McMeekan, North Tyneside Council
Cllr David Riley, Copeland Borough Council
Cllr Dawn Alfonso, Leicester City Council
Cllr David Boothroyd, Westminster City Council
Cllr Darren Clifford, Lancaster City Council
Cllr Debbie Kaur Thiara, Redbridge Council
Cllr Deborah Earl, Cumbria County Council
Cllr Deborah Smith, Gloucester City Council
Cllr Denise Hyland, Royal Borough of Greenwich
Cllr Dennis Wright, Gosport Borough Council
Cllr Dev Sharma, Redbridge Council
Cllr Diane Cank, Leicester Council
Cllr Diane Evans, Lichfield District Council
Cllr Diane Todd, Cannock Chase District Council
Cllr Dolores O'Sullivan, Trafford Metropolitan Borough Council
Cllr Dom Anderson, Derby Council
Cllr Don Austen, Royal Borough of Greenwich
Cllr Donald Beckett, Cheshire West and Chester Council
Cllr Donna Martin, Rochdale Metropolitan Borough Council
Cllr Danielle Stone, Northamptonshire County Council
Cllr Duncan Enright, West Oxfordshire District Council
Cllr Jade Botterill, Normanton Council
Cllr David Whitaker, Lancaster City Council
Cllr Ed Davie, Lambeth Council
Cllr Edith Macauley, Merton Council
Cllr Elaine Norman, Redbridge Council
Cllr Elaine Sherrington, Bolton Council
Cllr Elizabeth Dennis, North Hertfordshire District Council
Cllr Elsie Butler, Doncaster Metropolitan Borough Council
Cllr Emma Hoddinott, Rotherham Metropolitan Borough Council
Cllr Fabian Breckels, Bristol City Council
Cllr Farah Nazeer, Newham London Borough Council
Cllr Fred Cowell, Lambeth London Borough Council
Cllr Fiona Colley, Southwark Council
Cllr Gareth Manson, South Gloucestershire Council
Cllr Gareth Shaw, Ealing Council
Cllr Gary Grindal, North Hertfordshire District Council
Cllr Gary Poole, Islington Council
Cllr Gavin Callaghan, Basildon Borough Council
Cllr Geoff Saul, West Oxfordshire District Council
Cllr George Derx, Doncaster Metropolitan Borough Council
Cllr George Lindars-Hammond, Sheffield City Council
Cllr George Adamson, Cannock Chase District Council
Cllr Georgia Gould, Camden Council
Cllr Guthrie McKie, Westminster City Council
Cllr Graeme Hoskin, Reading Borough Council
Cllr Graham Oakley, High Peak Borough Council
Cllr Gerard Rice, Thurrock Council
Cllr Gurdip Bungar, Gravesham Borough Council
Cllr Guy Harkin, Bolton Council
Cllr Guy Vincent, Hammersmith and Fulham London Borough Council
Cllr Graham Vickery, Worcestershire County Council
Cllr Hannah Barlow, Hammersmith and Fulham Council
Cllr Hazel Sweet, Coventry City Council
Cllr Heather Johnson, Camden Council
Cllr Heather Smith, Durham County Council
Cllr Helen Casstles, Liverpool City Council
Cllr Hemant Rae Bhatia, Leicester City Council
Cllr Hitesh Tailor, Ealing Council
Cllr Iain Cassidy, Hammersmith and Fulham Council
Cllr Ian Angus, City of Wolverhampton Council
Cllr Ian Corbett, Newham London Borough Council
Cllr Ian Munn, Merton London Borough Council
Cllr Ian Tomes, Wiltshire Council
Cllr Imran Uddin, Merton London Borough Council
Cllr Ish Mistry, Rugby Borough Council
Cllr Iain Simpson, Lambeth Council
Cllr Jeff Ashley, South Staffordshire District Council
Cllr Jeanette Prescott, Wigan Metropolitan Borough Council
Cllr Jackie Harris, Knowsley Metropolitan Borough Council
Cllr Jackie O'Quinn, Brighton & Hove City Council
Cllr James Adams, Glasgow Council
Cllr James Beckles, Newham London Borough Council
Cllr James Corden, Durham County Council
Cllr James Patterson, Haringey Council
Cllr James Swindlehurst, Slough Borough Council
Cllr James Taylor, Luton Borough Council
Cllr James Walsh, Guildford Borough Council
Cllr James Wright, Trafford Metropolitan Borough Council
Cllr Jamie Groves, Blackburn with Darwen Borough Council
Cllr Jane Hyldon-King, North East Lincolnshire Council
Cllr Jane Kidd, Doncaster Metropolitan Borough Council
Cllr Jane Murphy, Cumbria County Council
Cllr Janet Lugg, Gloucester City Council
Cllr Jasbir Jaspal, City of Wolverhampton Council
Cllr Jayne Aston, Knowsley Metropolitan Borough Council
Cllr Jean Carter, Warrington Council
Cllr Jim Dickson , Lambeth Council
Cllr Jean Battle, Hyndburn Borough Council
Cllr Jean Khote, Leicester City Council
Cllr Jane Edbrooke, Lambeth London Borough Council
Cllr Jeremy Wolfson, Liverpool City Council
Cllr Jerome Neil, Merton Council
Cllr Judith Guthrie, Warrington Council
Cllr John Harbour, Burnley Borough Council
Cllr Jack Holborn, Lambeth Council
Cllr Jack Hopkins, Lambeth Council
Cllr Jill Wright, Gosport Borough Council
Cllr John Kazantzis, Lambeth London Borough Council
Cllr John Kerr, Mansfield District Council
Cllr Jane Milner-Barry, Swindon Borough Council
Cllr Joan Winfield, Newcastle-under-Lyme Borough Council
Cllr Joe Heir, Redbridge Council
Cllr Joe Roberts, Halton Borough Council
Cllr John-Paul Bromley, Warwick District Council
Cllr John Barrott, Warwick District Council
Cllr John Christie, Oxfordshire County Council
Cllr John Cotton, Birmingham City Council
Cllr John Dehaney, Merton London Borough Council
Cllr John Hart, Durham County Council
Cllr John Hartley, Rochdale Metropolitan Borough Council
Cllr John Howard, Redbridge Council
Cllr John Hunter, North Tyneside Council
Cllr John O'Shea, Birmingham City Council
Cllr John Sanders, Oxfordshire County Council
Cllr John Stanley, Crawley Borough Council
Cllr John Wentworth, Croydon Council
Cllr Jonathan Simpson, Camden Council
Cllr Jonathon Hawkes, Dartford Borough Council
Cllr Jonny Morris, Plymouth City Council
Cllr Josh Blacker, Ealing Council
Cllr Joshua Jones, Dartford Borough Council
Cllr John Reynolds, Lancaster City Council
Cllr Joanne Simpson, Lambeth Council
Cllr Judi Billing MBE, Hertfordshire County Council
Cllr Judi Billing MBE, North Hertfordshire District Council
Cllr Julian Bell, Ealing Council
Cllr Julian Fulbrook, Camden Council
Cllr Keir Stitt, Wigan Metropolitan Borough Council
Cllr Kam Rai, Redbridge Council
Cllr Kate Caulfield, Chesterfield Borough Council
Cllr Kate Haigh, Gloucester City Council
Cllr Kate Hopper, Durham County Council
Cllr Kathryn Wheatley, North East Lincolnshire Council
Cllr Katie Hanson, Hackney London Borough Council
Cllr Katy Neep, Merton London Borough Council
Cllr Keith Anderson, Hounslow London Borough Council
Cllr Keith Dibble, Rushmoor Borough Council
Cllr Kenny Young, Midlothian Council
Cllr Kevin Procter, Trafford Metropolitan Borough Council
Cllr Kevin Wilson, Milton Keynes Council
Cllr Kieran Heakin, Rochdale Metropolitan Borough Council
Cllr Kim Scudamore, South Gloucestershire Council
Cllr Kiran Ramchandani, Harrow Council
Cllr Ken Ritchie, Daventry District Council
Cllr Lana Orr, Liverpool City Council
Cllr Larraine Revah, Camden Council
Cllr Larry Culhane, Hammersmith and Fulham London Borough Council
Cllr Liz Atkins , Lambeth Council
Cllr Lucy Atkinson, Lancaster City Council
Cllr Laura Price, Oxfordshire County Council
Cllr Laxmi Attawar, Merton London Borough Council
Lord Peter Smith, Wigan Metropolitan Borough Council
Cllr Leon Reefe, Hertfordshire County Council
Cllr Les Alden, Adur District Council
Cllr Liam O'Rourke, Rochdale Metropolitan Borough Council
Cllr Linda Kirby, Merton London Borough Council
Cllr Lisa Banes, Sheffield City Council
Cllr Lisa Homan, Hammersmith and Fulham London Borough Council
Cllr Lloyd Duddridge, Redbridge Council
Cllr Luke Murphy, Lambeth Council
Cllr Louisa Woodley, Croydon Council
Cllr Louise Gittins, Cheshire West and Chester Council
Cllr Lucas Green, Southwark Council
Cllr Lynn Sterry, Forest of Dean District Council
Cllr Maeve McCormack, Camden Council
Cllr Margaret Hulcoop, Harlow District Council
Cllr Maggie Mansell, Croydon Council
Cllr Malcolm Cunning, Glasgow Council
Cllr Malcolm Kennedy, Liverpool City Council
Cllr Manjit Buttar, Hounslow London Borough Council
Cllr Marian Stockdale, Derbyshire County Council
Cllr Mark Norris, Rhondda Cynon Taff County Council
Cllr Mark Allison, Merton London Borough Council
Cllr Mark Henesy, Cheshire West and Chester Council
Cllr Mark Lowry, Plymouth City Council
Cllr Mark Olszewski, Staffordshire County Council
Cllr Mark Rayner, Chesterfield Borough Council
Cllr Mark Santos, Redbridge Council
Cllr Mark Williams, Southwark Council
Cllr Marsie Skeete, Merton London Borough Council
Cllr Martin Farmer, South Gloucestershire Council
Cllr Martin Neill, Glasgow Council
Cllr Martin Whelton, Merton London Borough Council
Cllr Mary Curtin, Merton London Borough Council
Cllr Masihullah Patel, Newham London Borough Council
Cllr Matt Keane, Corby Borough Council
Cllr Matthew Lay, Hinckley & Bosworth Borough Council
Cllr Matthew Morrow, Royal Borough of Greenwich
Cllr Matthew Thirlaway, North Tyneside Council
Cllr Maureen Worby, Barking and Dagenham London Borough Council
Cllr Max Schmid, Hammersmith and Fulham London Borough Council
Cllr Mark Bateman, Aylesbury Vale District Council
Cllr Malcom Clark, Lambeth Council
Cllr Matthew Courtliff, Swindon Borough Council
Cllr Marie Derbyshire, Barrow-in-Furness Borough Council
Cllr Mehboob Khan, Royal Borough of Greenwich
Cllr Mercy Umeh, Hammersmith and Fulham Council
Cllr Mete Coban, Hackney London Borough Council
Cllr Murad Gassanly, Westminster City Council
Cllr Michael Borio, Harrow Council
Cllr Michael Cartwright, Hammersmith and Fulham Council
Cllr Mike Cordingley, Trafford Metropolitan Borough Council
Cllr Mike Deacon, Suffolk Coastal District Council
Cllr Mike Fry, Halton Borough Council
Cllr Mick Lerry, Sedgemoor District Council
Cllr Michael Murphy, Knowsley Metropolitan Borough Council
Cllr Mike Smith, Tameside Metropolitan Borough Council
Cllr Mike Stubbs, Newcastle-under-Lyme Borough Council
Cllr Miles Parkinson, Hyndburn Borough Council
Cllr Milkinder Jaspal, City of Wolverhampton Council
Cllr Miranda Williams, Royal Borough of Greenwich
Cllr Mitzi Green, Harrow Council
Cllr Martin Kerin, Thurrock Council
Cllr Matt Mann, Lancaster City Council
Cllr Mohammed Ayub, Bolton Council
Cllr Moira McLaughlin, Wirral Metropolitan Borough Council
Cllr Matthew Parr, Lambeth London Borough Council
Cllr Matthew Bennett, Lambeth London Borough Council
Cllr Mohammed Seedat, Lambeth London Borough Council
Cllr Morgan Tarr, Warrington Council
Cllr Mark Townsend, Burnley Borough Council
Cllr Nigel Ash, Wigan Metropolitan Borough Council
Cllr Natalia Perez, Hammersmith and Fulham Council
Cllr Neale Gibson, Sheffield City Council
Cllr Neil Wilson, Newham London Borough Council
Cllr Nigel Haselden, Lambeth Council
Cllr Nicholas Peel, Bolton Council
Cllr Nick McDonald, Nottingham City Council
Cllr Nick Webb, Waveney District Council
Cllr Nicola Heaton, Nottingham City Council
Cllr Nigel Bell, Hertfordshire County Council
Cllr Nigel Welton, Boston Borough Council
Cllr Norma Hart, Edinburgh Council
Cllr Olga Milburn, Durham County Council
Cllr Oliver Lewis, Croydon Council
Cllr Paul Kenny, Wigan Council
Cllr Pamela Wallace, Halton Borough Council
Cllr Pat Hacon, Norfolk County Council
Cllr Pat Rooney, South Gloucestershire Council
Cllr Patrick Ryan, Croydon Council
Cllr Pat Callaghan, Camden Council
Cllr Patrick Deavy, Leeds Council
Cllr Patrick Hurley, Liverpool Council
Cllr Paul Convery, Islington Council
Cllr Paul Godzik, Edinburgh City Council
Cllr Paul Prescott, Wigan Metropolitan Borough Council
Cllr Paul Taylor, Durham County Council
Cllr Paul Williams, Milton Keynes Council
Cllr Pauline Cowper, Merton London Borough Council
Cllr Pavitar Mann, Slough Borough Council
Cllr Paul Dimoldenberg, Westminster City Council
Cllr Penny Jones, Ealing Council
Cllr Peter Atkinson, Brighton & Hove City Council
Cllr Peter Lamb, Crawley Council
Cllr Peter Mason, Ealing Council
Cllr Peter Slack, Derbyshire Dales District Council
Cllr Peter Smith, Crawley Borough Council
Cllr Peter Wheatley, North East Lincolnshire Council
Cllr Paul Gadsby, Lambeth London Borough Council
Cllr Phil Cole, Doncaster Metropolitan Borough Council
Cllr Phil Jones, Camden Council
Cllr Phillip Brightmore, Wirral Metropolitan Borough Council
Cllr P J Murphy, Hammersmith and Fulham London Borough Council
Cllr Quintin Peppiatt, Newham London Borough Council
Cllr Richard Barber, Wigan Council
Cllr Ratilal Govind, Leicester City Council
Cllr Ray Walker, Royal Borough of Greenwich
Cllr Raymond Sweet BEM JP, North Warwickshire Borough Council
Cllr Rezina Chowdhury, Lambeth London Borough Council
Cllr Ralph Cooke, Stafford Borough Council
Cllr Rowan Draper, Stafford Borough Council
Cllr Reg Watson OBE, Carlisle City Council
Cllr Robert Hill, Lambeth London Borough Council
Cllr Richard Johnson, Cambridge Council
Cllr Richard Olszewski, Camden Council
Cllr Richard Robinson, Broxtowe Borough Council
Cllr Richard Tucker, North Somerset Council
Cllr Richard Wentstone, Liverpool Council
Cllr Rishi Madlani, Camden Council
Cllr Robert Pocock, Birmingham City Council
Cllr Rob Wilkinson, Horsforth Council
Cllr Robin Moss, Bath & North East Somerset Council
Cllr Roger Liddle, Cumbria Council
Cllr Roger Sterry, Forest of Dean District Council
Cllr Roger Truelove, Kent County Council
Cllr Roland Hosker, Derbyshire County Council
Cllr Rory Palmer, Leicester Council
Cllr Rory Vaughan, Hammersmith and Fulham Council
Cllr Ross Garrod, Merton London Borough Council
Cllr Roy Emmett, Redbridge Council
Cllr Richard Udall, Worcestershire County Council
Cllr Sue Greensmith, Wigan Metropolitan Borough Council
Cllr Stephen Hellier, Wigan Metropolitan Borough Council
Cllr Sabrina Francis, Camden Council
Cllr Sally Gimson, Camden Council
Cllr Sally Kenny, Merton Council
Cllr Sam Naylor, Cheshire West and Chester Council
Cllr Sam Webster, Nottingham City Council
Cllr Sami Zeglam, Adur District Council
Cllr Sarah Hayward, Camden Council
Cllr Sarah Webb, Waveney District Council
Cllr Stephanie Duckett, Selby District Council
Cllr Sean Donnelly, Knowsley Metropolitan Borough Council
Cllr Sean Fielding, Oldham Metropolitan Borough Council
Cllr Sharon Holder, Hammersmith and Fulham Council
Cllr Shaun Osborne, Halton Borough Council
Cllr Sheila Peacock, Haringey Council
Cllr Shital Manro, Ealing Council
Cllr Shofiqul Chowdhury, Leicester City Council
Cllr Simon Bremner, Barking and Dagenham London Borough Council
Cllr Simon Evans, Rotherham Council
Cllr Sophie Cameron, Hackney London Borough Council
Cllr Sally Prentice, Lambeth Council
Cllr Stephen Smith, Cheshire West and Chester Council
Cllr Stephen Alambritis, Merton London Borough Council
Cllr Stephen Brain, Royal Borough of Greenwich
Cllr Stephen Cowan, Hammersmith and Fulham Council
Cllr Stephen Cox, Three Rivers District Council
Cllr Stephen Lambert, Newcastle upon Tyne City Council
Cllr Stephen Powers, Newcastle upon Tyne City Council
Cllr Steve Adshead, Trafford Metropolitan Borough Council
Cllr Steve Hynes, Ealing Council
Cllr Steve Offord, Royal Borough of Greenwich
Cllr Steve Scotthorne, Bassetlaw District Council
Cllr Steve Young, Nottingham City Council
Cllr Steven Bashforth, Oldham Metropolitan Borough Council
Cllr Sue Dann, Plymouth City Council
Cllr Sue Fennimore, Hammersmith and Fulham London Borough Council
Cllr Sue Macmillan, Hammersmith and Fulham Council
Cllr Surinder Dhesi, Oxfordshire County Council
Cllr Susan Haworth, Bolton Council
Cllr Susan Woodward, Lichfield District Council
Cllr Swarn Kang, Ealing Council
Cllr Tahmina Rahman, Newham London Borough Council
Cllr Tim Dwelly, Cornwall Council
Cllr Terry Paul, Newham London Borough Council
Cllr Theo Blackwell, Camden Council
Cllr Thomas Nearney, Durham County Council
Cllr Timothy Gwilliam, Forest of Dean District Council
Cllr Tim Knowles, Cumbria County Council
Cllr Timothy Moore, Liverpool City Council
Cllr Tom Jennings, Warrington Council
Cllr Toby Neal, Nottingham City Council
Cllr Tom Beattie, Corby Borough Council
Cllr Tom Flynn, Southwark Council
Cllr Tom Murphy, Chesterfield Borough Council
Cllr Tom Ross, Trafford Metropolitan Borough Council
Cllr Tony Brennan, Knowsley Metropolitan Borough Council
Cllr Tristan Osborne, Medway Council
Cllr Tony Williams, Warrington Council
Cllr Una Walker, East Dunbartonshire Council
Cllr Val Armstrong, Cheshire West and Chester Council
Cllr Val Gibson, City of Wolverhampton Council
Cllr Varinder Singh, Redbridge Council
Cllr Vijay Luthra, Southward Council
Cllr Vijay Riyait, Leicester City Council
Cllr Vincent Carroll, Haringey Council
Cllr Vincent Stops, Hackney London Borough Council
Cllr Vivienne Lukey, Hammersmith and Fulham London Borough Council
Cllr Vaila McClure, Lambeth London Borough Council
Cllr Wendy Skillicorn, Cumbria County Council
Cllr Wesley Harcourt, Hammersmith and Fulham Council
Cllr Will Brett, Hackney London Borough Council
Cllr William Kirkbride, Copeland Borough Council
Cllr William McEwan, Cumbria County Council
Cllr Yoel Gordon, Ealing Council
Cllr Zuber Gulamussen, Newham London Borough Council
More from LabourList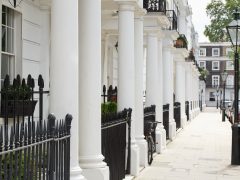 Comment
If you fancy a look at how the other half live, just take a stroll down Phillimore Gardens,…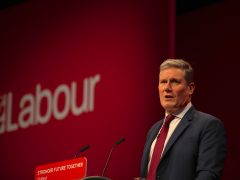 Comment
In 1997, Tony Blair swept to victory on a wave of optimism, declaring: "A new dawn has broken,…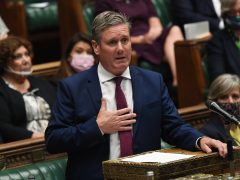 News
Keir Starmer's personal net approval ratings in the 'Red Wall' have fallen to its lowest level since September,…